Why Meghan McCain's Daily Mail Debut Has Twitter In A Tizzy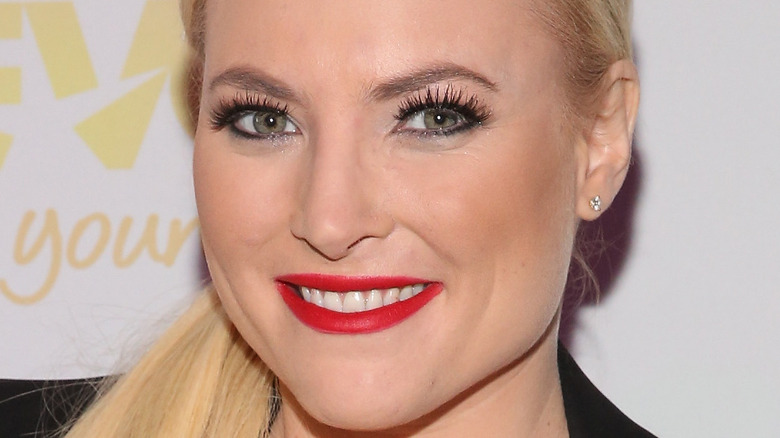 Robin Marchant/Getty Images
Meghan McCain is well known for being unafraid of voicing her often controversial opinions. However, the former "The View" panelist's debut column for The Daily Mail has left social media in a tizzy. 
Writing for the publication, McCain is extremely critical of the current President of the United States, and her close family friend, Joe Biden, claiming that he is "shaping up to be a worse President than Jimmy Carter."
In the scathing piece, in which she describes Biden as "cantankerous," McCain writes, "Eight months since President Biden was sworn into office, the anticipation of a tone change and 'return to normalcy' has utterly disappeared. The man I once considered a friend and confidante has morphed into a feckless and unreliable leader I no longer recognize." She continues, "Biden's policies have broken with his rhetoric of unity to create more division and distrust."
As mentioned, McCain's debut Daily Mail article rubbed a lot of social media users the wrong way, and many of them took to Twitter to challenge McCain's harsh words about President Biden.
Meghan McCain's Daily Mail article left Twitter divided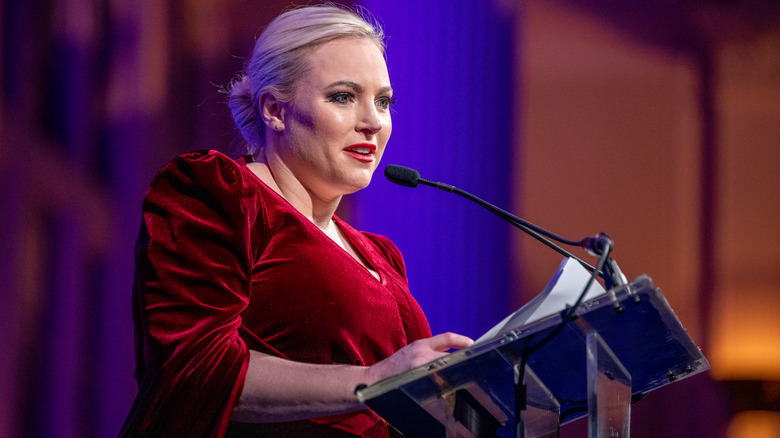 Roy Rochlin/Getty Images
Writing on Twitter, one social media user said they were disappointed with McCain's words, writing, "He's a far cry from [Carter] and I'd think you'd watch the rhetoric considering his compassion for your loss and familial relationship. But, Daily Mail needs to maintain a certain tone and I guess you're meeting them in that need. Why not interview him? Disappointing start."
Elsewhere, another Twitter user called out McCain's lack of loyalty to the man she once called a friend, commenting, "Let me get it straight. You no longer consider him a 'friend and confidante' when you don't care for his policies?? What is your definition of a friend? Someone there for your dad's illness? And then he's of no use?"
However, others were quick to defend McCain's Daily Mail piece. "I could not agree more with Meghan. We all had high hopes of healing with this administration but they continue to stumble and stumble hard at each cross point they encounter," wrote one Twitter user, while another added, "Thanks for telling it like it is @MeghanMcCain. Looking forward to your future columns."