How Nicole Kidman Knew That Keith Urban Was The One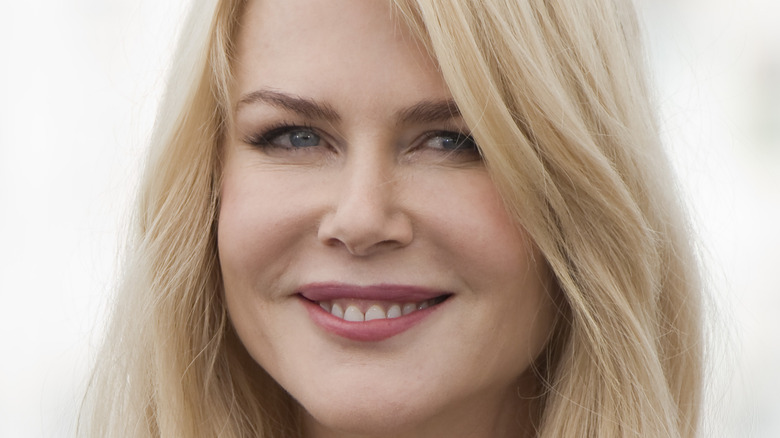 BAKOUNINE/Shutterstock
Nicole Kidman and Keith Urban have stood the test of time when it comes to Hollywood marriages. The adorable couple celebrated their 15th wedding anniversary over the summer and it appears they're still going strong (via Fox News). 
Us Weekly reports that Kidman and Urban first met back in 2005 and that the "Practical Magic" star was immediately interested. However, Kidman confessed to Ellen DeGeneres back in 2017 that Urban didn't call her until four months after their meeting. 
"Somebody had given me her number and I had it in my pocket for a while. I kept looking at it thinking, 'If I call this number, she's going to answer. I don't know what [to] say,'" Urban said during an interview on an Australian talk show in 2018. "I wasn't in a very healthy place in my life." However, the couple eventually did connect and things took off from there. According to Us Weekly, they tied the knot in June 2006 in an intimate ceremony in Manly, Australia.
The pair went on to welcome their first child together, daughter Sunday Rose, in July 2008. A few years later, they added to their brood when daughter Faith Margaret was born via surrogate (via Us Weekly). This week, Kidman opened up about her early romance with Urban and even revealed the exact moment she knew he was the one.
Nicole Kidman can't help but gush over Keith Urban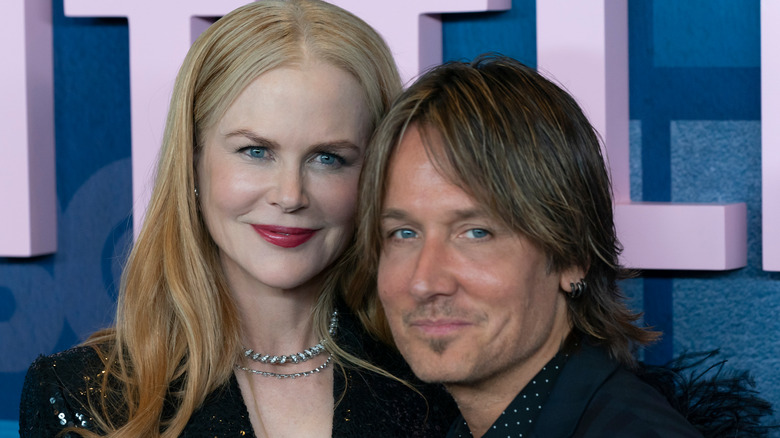 lev radin/Shutterstock
During her recent appearance on "The Tonight Show," Nicole Kidman opened up a bit about her relationship with her husband Keith Urban (via People). Host Jimmy Fallon asked Kidman if New York was a special place for her since it's where she and the country music superstar got engaged. "You're not meant to know that!" Kidman joked. 
"When did Keith Urban first sweep you off your feet? When did you know?" Fallon asked. The "Big Little Lies" star then went on to admit that she was swept off of her feet when Urban surprised her on her birthday. "He sat on the stoop of my New York apartment. I came out at 5 a.m. in the morning, and it was my birthday, and he had flowers," she shared. "And that was it. I was a goner," she said. "I'm like, 'Yes I'll marry you!'"
Meanwhile, it's not just Kidman who loves to gush over her marriage. Urban often shares sweet remarks about his wife as well. Last year, the singer told Women's Day that Kidman is his "best friend" and that no one in the world knows him better than she does, adding that the two "just love being together" (via Pop Culture).
It seems that Kidman and Urban really have their relationship figured out. The duo appears to be head over heels in love after 15 years of marriage and are the definition of couple goals.