How Lady Gaga Gives Herself A DIY Face Lift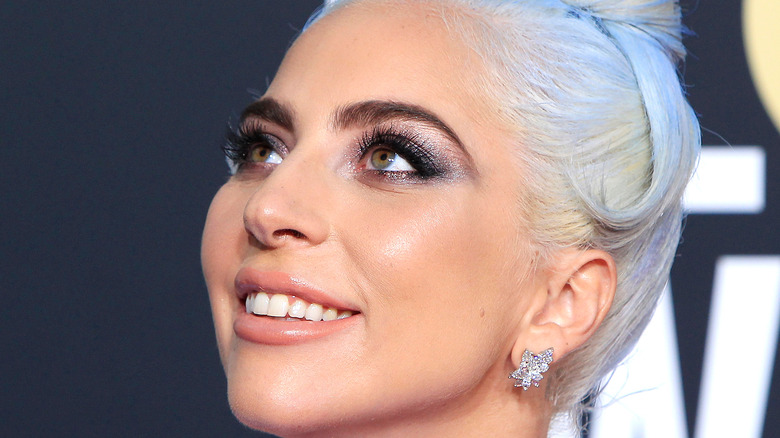 Joe Seer/Shutterstock
Lady Gaga is gorgeous, and the singer and songwriter knows a thing or two about how to look beautiful. Between owning her own makeup line, Haus Laboratories, and constantly showing off show-stopping looks when stepping out in front of paparazzi, she has captivated fans for over a decade.
According to Refinery29, Gaga is always down to share her beauty secrets. A member of her glam team shared that to keep her skin in tip-top shape, the "Marry the Night" singer uses some interesting techniques. From a plasma mask to Japanese facial massages, Gaga isn't afraid to try the most bizarre of facial routines.
Other than those techniques, which for most of us are unattainable, the star stressed the benefits of using a vitamin C serum to keep the skin looking young and flawless (via Prevention). However, some facial massages and vitamin C serum aren't the only routes Gaga takes to stay looking young.
Lady Gaga uses tape to accomplish her DIY face lift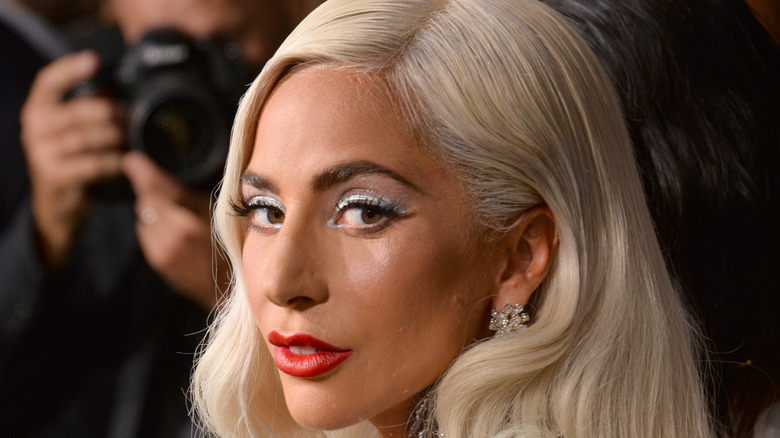 Featureflash Photo Agency/Shutterstock
According to the Mirror, Lady Gaga gives herself a facelift by using a common household appliance — tape, no surgical devices present. She said, "I wash my face, I pin my hair back and put on a wig cap and I ask, 'How am I going to form my eyes today with this tape? How will I pull back my neck with tape?'"
While it may work to give Gaga a tight look, the habit may be doing more damage for her future self to deal with. According to plastic surgeon Jeya Prakash, taping her skin back daily can actually be causing it to sag more. By taping your face tight, you are reducing the circulation which means there are less nutrients getting to the skin, so abnormal collagen will be produced. Prakash continued, "This is like internal scarring as different types of cells from the skin — like with a scar. In the long term, it will speed up the aging process."
However, Gaga still does this routine. She said, "When I wake up and say, 'Today is a new day,' I get to be or choose or make or create whatever it is I am feeling in that moment. In that moment, when I have my wig cap on and I'm taping my face, it's a sort of meditation for me. Every day, it starts the same way. It's like a mantra," (via Style Bistro).