Yvonne Strahovski Reveals Her Favorite Scene From The Tomorrow War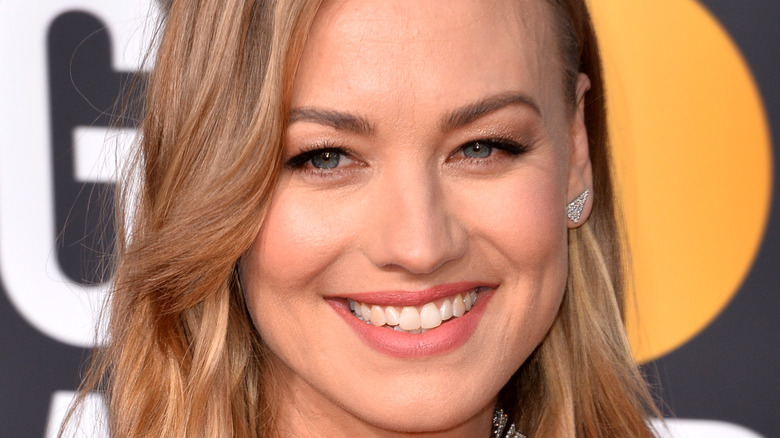 Featureflash Photo Agency/Shutterstock
Australian actor Yvonne Strahovski is most recognizable from her roles on TV shows over the years, including "The Handmaid's Tale," "The Astronaut Wives Club," "Dexter," and "Chuck" (via IMDb). Now, she's adding her first starring role in a major, big-budget action film to her resume (from The Hollywood Reporter). In "The Tomorrow War," Strahovski plays Romeo Command, a military scientist and fighter from the future who's trying to save humanity alongside her co-star, the action veteran Chris Pratt (via Celebrity).
For the part, Strahovski had to be able to handle weapons and fight convincingly. "I loved being back in that action space. It's such a great part, and it's really fun to get back into it and do some really cool stunts and just play and get physical," she told EW.
It was getting physical in action scenes that helped Pratt and Strahovski bond on set, but he got freaked out when she performed some of the stunts. "On Yvonne's maybe second day, she had to climb to the top of this 200 or 300-foot tall power plant in Atlanta and essentially do a catwalk," he told People. "You're on a wire suspended on a rig, but if you fall, you're actually going to mess yourself up because you're going to be careening off a beam before they catch you." But apparently, Stravhoski "nailed it right away." 
Although Pratt was particularly impressed with her skills in that scene, it wasn't Strahovski's favorite.
Yvonne Strahovski loves her action scenes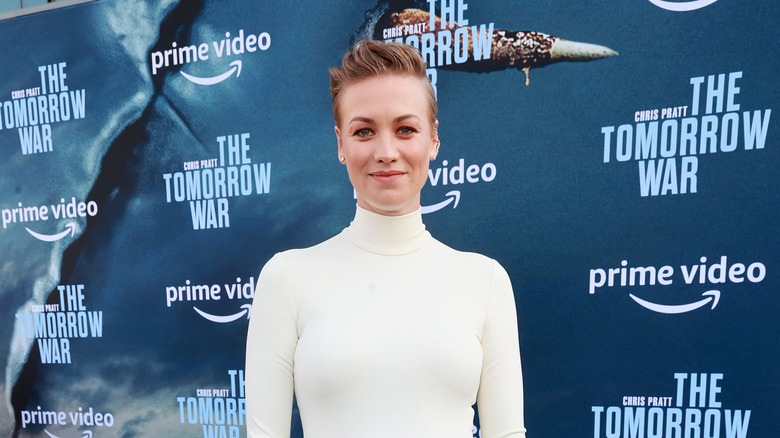 Emma Mcintyre/Getty Images
Yvonne Strahovski's favorite scene in the action film was another high-intensity action moment. "At one point, we were attached to ropes and dropped down into a nest from 60 feet up, which was really amazing," she told Pinkvilla. "I got to go up in a Blackhawk helicopter with real Navy SEALs, and although I was attached to a safety harness when I did my rope descent, the SEALs literally jumped out of the helicopter and did it for real, which was an incredible thing to witness."
Strahovski was also a fan of the fact that she got to play a scientist. "One of the favorite parts of what I do ... is exploring a little bit of what it might be like to play other people and get an understanding also of the psyche of other people," she told HeyU Guys in an interview about the film (via Youtube). 
The movie will be coming out on Amazon Prime Video as opposed to theaters, but she's okay with that. "In a lot of ways, it might actually have more eyeballs on it because people can watch it at home," Strahovski told The Hollywood Reporter. "I feel like people are really aching for something of this kind of movie that has such an old-school kind of super action."