How Adam Lambert Made History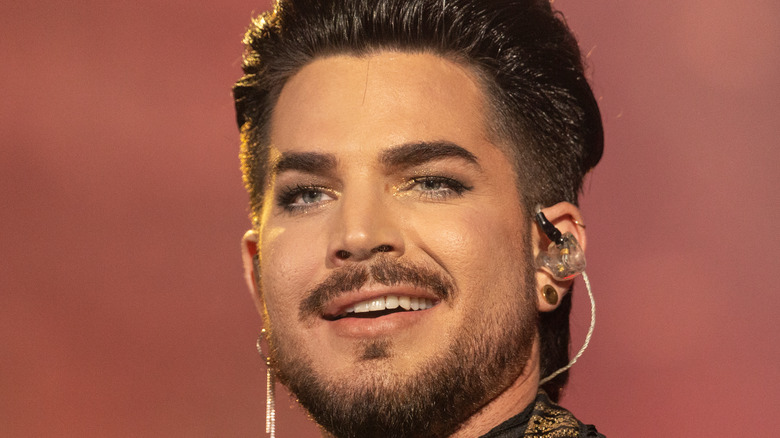 lev radin/Shutterstock
Adam Lambert has been blowing us away since 2008 ever since his "American Idol" days, where he placed as a runner up in Season 8. With his impressive tenor vocal range and glam rock style, he is one of "American Idol's" most successful contestants to date. In fact, his rendition of "Mad World" was the first time Simon Cowell has given a standing ovation for a performance since he had been judging "American Idol" (via Adam Full Circle). Clearly making a name for himself in the rock music industry, Lambert has been touring as the frontman of the legendary classic rock band Queen since 2011, in a lineup called Queen + Adam Lambert, which included several worldwide tours.
However, this isn't the only way that Lambert has made his mark on the music industry. Throughout his career, he has managed to make music history with one specific accomplishment. But what impressive milestone did Mr. Lambert actually achieve? Keep scrolling to find out.
Adam Lambert made history in the LGBTQ+ community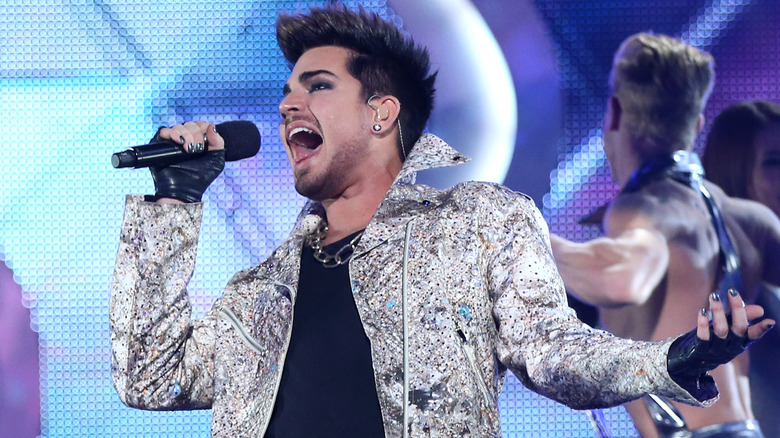 Christopher Polk/Getty Images
While Adam Lambert's debut album, "For Your Entertainment," premiered at No. 3 on the Billboard charts in 2009, and spawned the hit "Whataya Want From Me." But it wasn't until his second album, "Trespassing," where Lambert made history. "Trespassing" debuted at No. 1 on the Billboard charts, making Lambert the first openly gay artist to have a No. 1 album (via The Guardian).
Lambert came out as gay to the public in an interview with Rolling Stone Magazine in 2009. "I don't think it should a be surprise for anyone to hear that I'm gay," he told the outlet. The interview took place when photos of him kissing another man went public, and he believed that discrimination against his sexuality would hurt his chances of being successful on "American Idol." However, things have clearly worked out for the guyliner rocking star.
Since then, Lambert has heavily participated in LGBTQIA+ activism work. Amongst many of his social accomplishments are participating in the "It Gets Better" campaign, raising money for The Trevor Project, and receiving a GLAAD Davidson/Valentini award (via MTV, The Hollywood Reporter, and GLAAD). And although he has stated since his rise to fame that society has made progress when it comes to accepting openly gay artists, Lambert has maintained that the music industry still has a long way to go.