How Jessica Chastain Is Fighting For Equal Pay In Hollywood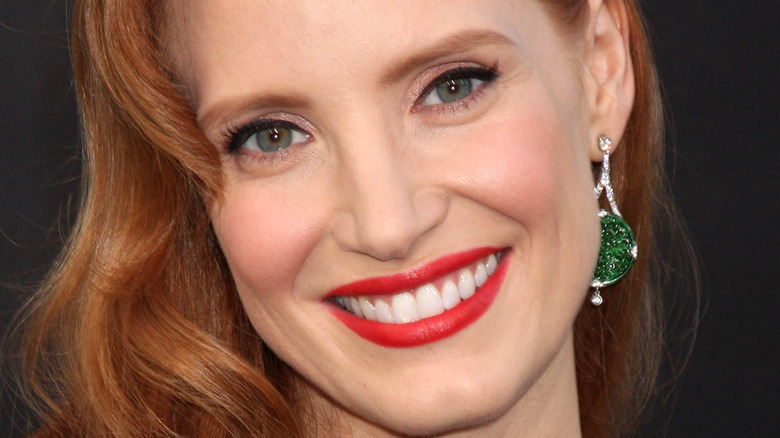 Kathy Hutchins/Shutterstock
Jessica Chastain is arguably one of the most talented actresses in Hollywood. The starlet got her start when Al Pacino selected her to audition for his film "Salomé" in the early days of her career. In 2014, she told The Daily Beast, "I was actually in Australia and I got a call from my agent saying, 'We have a call for you to audition for the lead in Salomé opposite Al Pacino.' I thought, 'How did this happen?' because I wasn't getting great auditions, and they said, 'He requested you.'" 
Since that life-changing moment, Chastain has starred in a string of critically acclaimed films including "The Help," "Molly's Game," "Interstellar," and "Zero Dark Thirty" (via IMDb).
In more recent years, the 44-year-old has begun leveraging her A-Lister status to help fight for equality in Hollywood. In 2016, she started her production company, Freckle Films, to help create more diversity in the industry. She explained to Variety that her desire to change the industry led her to think, "I need to put my money where my mouth is, and I need to start creating a company that will offer some opportunities for women and also highlight the stories that perhaps have been unheard and invisible." In an interview with Shape, Chastain shared how she's continuing to fight for equal pay in Hollywood.
Jessica Chastain 'puts her money where her mouth is'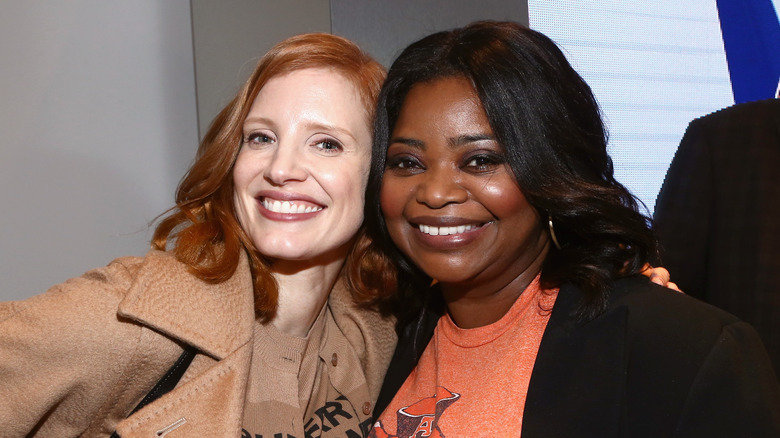 Tommaso Boddi/Getty Images
Jessica Chastain recently revealed to Shape how her upcoming film "The 355" came to fruition. The Golden Globe winner explained that she told her costars Lupita Nyong'o, Penélope Cruz, Diane Kruger, and Fan Bingbing that signing on to her film would require a bit of extra work. She told the actresses, "If you do this movie, you're going to have to agree to sell it, because you will be an owner. We're going to sell the distribution rights to raise the budget for the film, and then everyone owns a portion of the box office." Luckily, each of the women agreed to Chastain's terms, even though the "Ava" star suspects none of them have ever had to do what she requested before.
"Hopefully it creates a new model in which artists can own their work," Chastain told the outlet. While leading the force in teaching other women to advocate for themselves and demand their worth, she also fights for her co-stars to be paid fairly. Chastain once fought for her "The Help" co-star Octavia Spencer to be paid the same amount of money she was. While this was an impressive feat, this activism is something Chastain keeps to herself. "When it comes to fighting for pay equality, I would rather just do it and not talk about it," she told Shape. "I think it's actually more powerful if I don't have to explain it."