Is Trisha Yearwood A Trained Chef?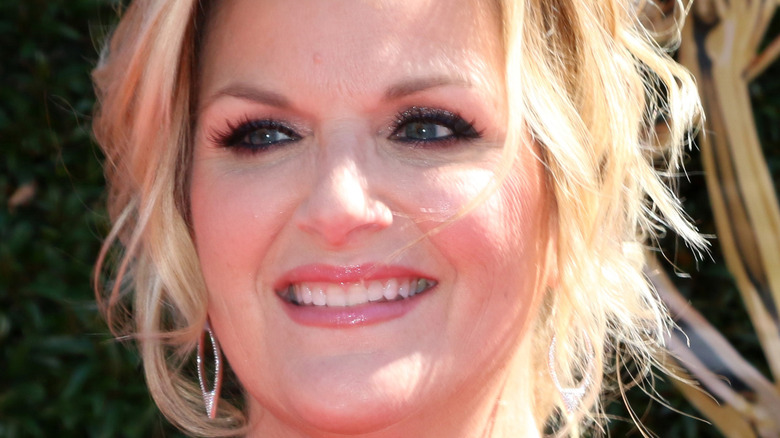 Kathy Hutchins/Shutterstock
Trisha Yearwood is a global icon thanks to her unstoppable ascent as a country artist. As Taste of Country notes, Yearwood was one of the leading women of the nineties country revival, not to mention she's one of the most recognizable faces across the genre in general. Yearwood also happens to be part of a country power couple, thanks to her long-time marriage to fellow country icon Garth Brooks. Between them, the lovable duo has decades of success, with dozens of awards and chart-topping hits to boot. 
They've collaborated on many occasions too, much to fans' delight. However, although music is clearly her first love, Yearwood has a lucrative side gig as a foodie. She's released several bestselling cookbooks and even fronts Food Network series "Trisha's Southern Kitchen," which debuted in 2012 and continues to garner fans. Yearwood might know her way around the kitchen, but is she a trained chef or did the country icon learn everything she knows by simply figuring it out along the way?
The country star grew up around cooking
Debby Wong/Shutterstock
As Trisha Yearwood acknowledged in an interview with Delish, her first cookbook was originally supposed to be a memoir, but the country star decided to share her love of cooking instead. She was encouraged by her mother and sister, both of whom contributed to the tome, with the singer-songwriter revealing, "I grew up in a house of cooks." Yearwood learned to cook properly once she moved out of home, but continued to rely on various recipes she'd picked up from her parents. When her mother died in 2011, Yearwood made a point of continuing her legacy with each new book. 
Likewise, "Trisha's Southern Kitchen" is also a way to honor her family's legacy, with Yearwood explaining, "We make their recipes, and we tell their stories, and it keeps them alive." As the country star admitted to Taste of Country, her cooking career came about entirely by accident. She noted, "I never dreamed that they would ask me to do a TV show. I'm the most surprised person of all." 
Trisha Yearwood wants her recipes to be accessible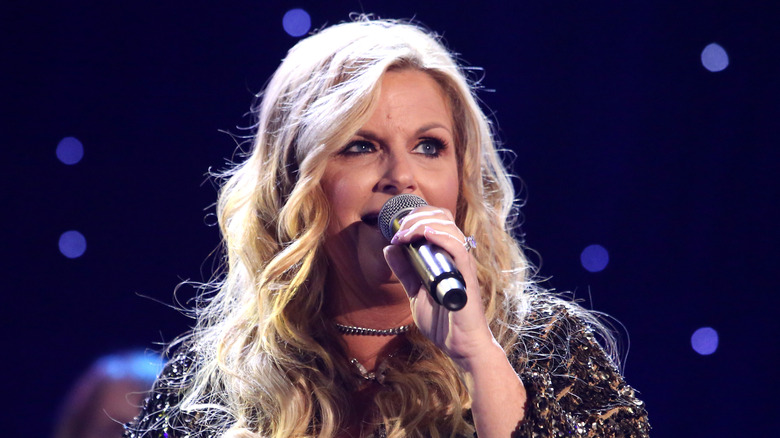 Jesse Grant/Getty Images
In fact, Trisha Yearwood revealed to She Knows that she had to be convinced to do "Trisha's Southern Kitchen" in the first place. However, as the Lincoln Journal Star notes, fans appreciate that they don't have to be trained chefs to make Yearwood's recipes. That's by design, according to the lady herself, who's never going to be someone who refuses to share her kitchen secrets with others. She shared, "We work with this incredible culinary kitchen at Food Network, and they're great. But they know what they know and they're all classically trained chefs and I'm not." 
Yearwood had to learn on the hop while shooting the show, but she was eager to figure everything out and present her creations as doable by everybody watching. When it comes to choosing between music and cooking though, Yearwood told Taste of Country, "If I had to pick one thing to do in my life, it would be singing, because that's what feeds my soul. I can't imagine not doing that."