Who Was Mariska Hargitay's Famous Father?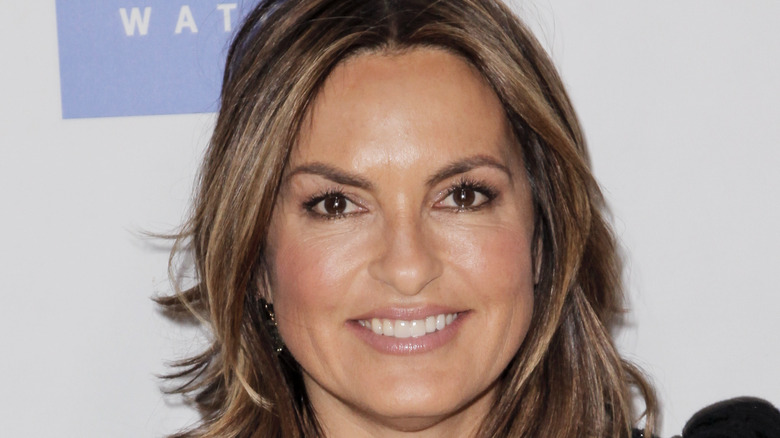 Tibrina Hobson/Getty Images
The actress behind one of the most beloved characters in "Law & Order " history, Oliva Benson from "Law & Order: SVU," comes from a family of celebrities. Mariska Hargitay's mother, Jayne Mansfield, was one of the most notable actresses from the '50s (via Yahoo!). Unlike her daughter, Mansfield was a successful pop culture icon not because of her acting ability, but more so because of her looks. She was the perfect Marilyn Monroe type that both the film industry and fans alike were looking for.
Her mother was a huge celebrity, but her father was also very well known in his own right. Aside from his own career, he also gave Hargitay advice she uses when on screen. She told Good Housekeeping in 2012, "I'll take inspiration and information from wherever I can get it, whether that's from my character, from my husband, or from my dad [who died in 2006], who always said, 'Mariska, you can learn from anyone and everyone,'" Hargitay revealed. "'From people who are older than you and people who are younger than you.'" Who exactly was this wise man?
He was a professional bodybuilder
Evening Standard/Getty Images
Hargitay's father, Mickey Hargitay, was a legendary bodybuilder (via The Things). While he was known for being Mr. Universe and having a long career as a professional bodybuilder, he was also a performer (per StyleCaster). Mansfield met Mickey while he was performing in the "Mae West Muscle Man Revue." The duo would go on to star in four movies together: "Will Success Spoil Rock Hunter?," "The Loves of Hercules," "Promises! Promises!," and "L'Amore Primitivo."
They would have three children together before their marriage ended in 1964. Mansfield would be killed in a tragic car accident in 1967 (per History). After Mansfield died, Hargitay and his new wife, Ellen, would become the caretakers of the three children he and Mansfield shared. Hargitay's stepmom stepped up as a mother figure, according to Amo Mama. "I called her Mom. She really claimed us. She never had biological kids of her own, and to this day, we are her kids. So, we were blessed that she really embraced us and loved us so quickly. And I was very fortunate to have a maternal figure in my life after such a horrific accident."
Hargitay continued to act even after his marriage with Mansfield ended, eventually starring alongside his daughter in an episode of "Law & Order: SVU" in which he played a grandfather. That would be the last role for the Hungarian-born actor and bodybuilder; he died in 2006 at 80 years old from cancer.