Bra Vs. Bralette: Why You Need To Have Both In Your Closet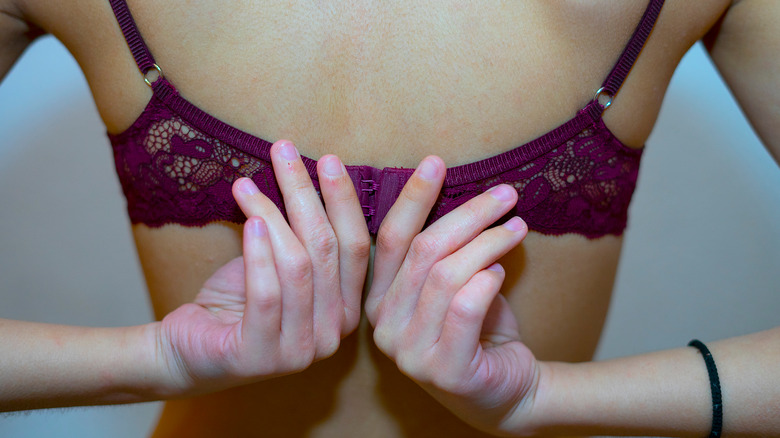 munyi.imagery/Shutterstock
These days, support comes in all shapes and sizes — including bras. There's always been a wide variety of bras to choose from, including padded, push-up, strapless, balconette ... the list goes on and on. But with the pandemic and resulting work-from-home orders by many companies, our closets have turned into and endless supply of athleisure wear and cozy matching sweats. Therefore, it can be difficult to convince yourself to opt for an underwire bra to complete the outfit.
Before choosing to invest in a bra or a bralette, be sure you understand the purpose of each. Bras typically offer more support, structure, and coverage, per Lively, while bralettes are lighter-weight options that skip the wiring and lean toward lingerie-inspired styling, aka, they are meant to be seen, as noted by The Editorialist. While it's been argued that only small-chested woman can properly sport a bralette, Bravissimo technical manager, Paula Skaratt, is here to assure us that the bust-blessed ladies are also welcome to join the lacy party. "Bralettes are supportive enough for big boobs," Skaratt told Woman & Home. "In fact, lots of our customers tell us how comfortable, supported, and secure they feel in non-wired bras and bralettes." 
So, when is the right time to go for full bra coverage and when should you opt for a playful peek-a-boo moment? Here's what you need to know about bras and bralettes, and why you should have both in your closet.
Bras and bralettes are both closet staples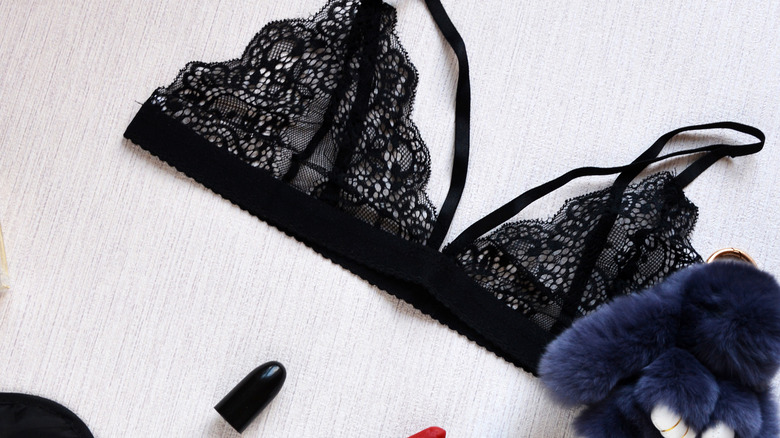 inkvartata/Shutterstock
According to The Editorialist, bralettes were seen stomping down the runways of designers like Chloe, Dior, Isabel Marant, and Missoni. "The Spring/Summer '20 runways proved that wearing your bralette beyond the bedroom can be incredibly chic," the publication noted. The optimum way to style this sexy staple is by wearing it under a bold-shoulder suit jacket or sheer top or pairing it with a midi skirt or oversized pant. The trend can be seen on our favorite fashion influences, too, from influencer Ellie Delphine to pop star Dua Lipa.
But before you toss out all your regular bras in favor of these chic alternatives, Lively promises that bras are still the best under option when styling t-shirts, tanks, dress shirts, dresses, and any tighter clothing item that depends on a more seamless shape.  
"There's no specific benefit for a bra over a bralette or visa versa," Bravissimo's Paula Skaratt assured Woman & Home. "It's all down to personal choice, the level of support you're after, and what styles you prefer. Choose between the two based on what best fits your lifestyle and keeps you feeling confident and uplifted." In other words, if you feel good, you'll look good!