Kate Hudson Shares Her Secret Beauty Routine To Look Naturally Flawless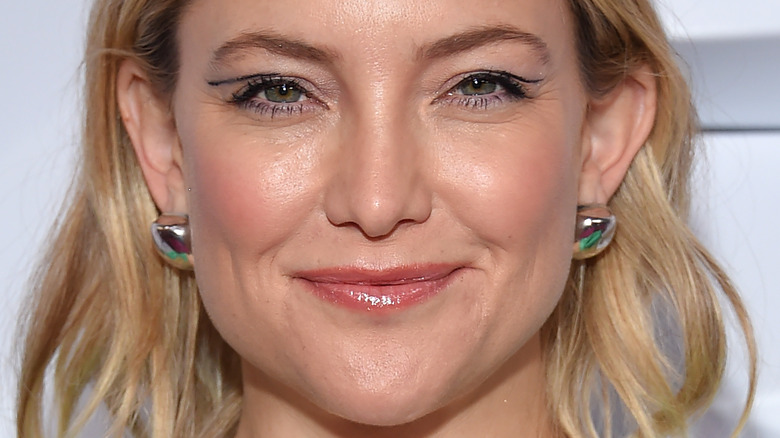 DFree/Shutterstock
It's safe to say that natural beauty isn't just having a moment; clean beauty products and more natural-looking makeup is here to stay. It turns out that even celebrities are looking for quick, all-natural ways to look their best, as well. According to Redbook, Kate Hudson dunks her face in ice water to give herself a healthy glow. "It brings out all the color in your cheeks," she told the outlet. Getting an all-natural glow while making sure you're wide awake in the morning? Sounds like two beauty tricks in one.
Anyone that's spent a little too much time outside in the winter knows that being cold will definitely bring a rosy color to their cheeks. It turns out that this phenomenon is scientifically proven. According to Bustle, the body's facial pores dilate and then burst in the cold weather, which is what gives the cheeks that light pink hue. 
Obviously, dunking your head in ice water is not exactly the most appealing morning tradition, but if Hudson can do it, so can you. It turns out that the trick isn't just about looking great, either. There are some super useful health and wellness benefits you can attain from incorporating cold water into your daily beauty routine. Here are all the details behind Hudson's got-to beauty trick.
Splashing your face with cold water could ease anxiety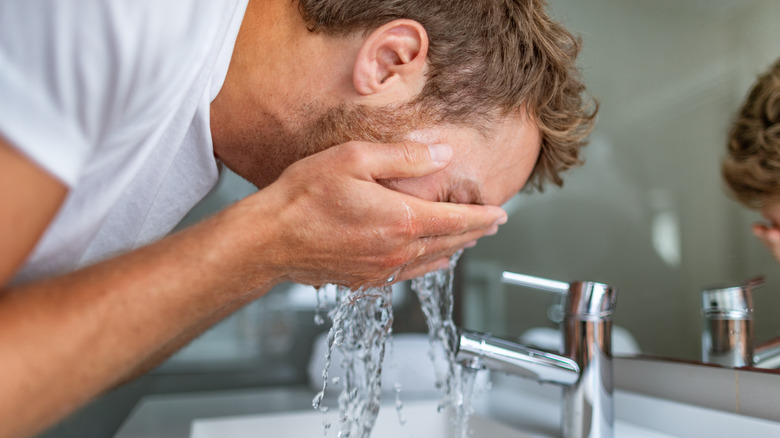 Maridav/Shutterstock
While Kate Hudson was using the cold water hack as a beauty tip, it turns out that she's getting a whole lot of other benefits as well. According to SELF, taking a cold shower could ease symptoms of depression and anxiety. The cold water decreases cortisol in your body, which means that stress levels go down and you actually can feel more relaxed. Yes, cold water to the face can apparently calm you down.
On top of that, cold water is also a great alternative for those with dry skin. Healthline suggests that warm water can strip the face of natural oils and dry out the skin. Cold water, on the other hand, keeps those oils in. So, not only should you be dunking your face in cold water in the morning, but it makes a good nighttime skincare routine as well.
Who knew it would be so beneficial to submerge your face in ice water? Now, you can try a celebrity-approved trick for a budget-friendly and natural beauty hack. Thanks, Kate!