Sarah Jessica Parker Discreetly Reveals How She's Coping With Willie Garson's Death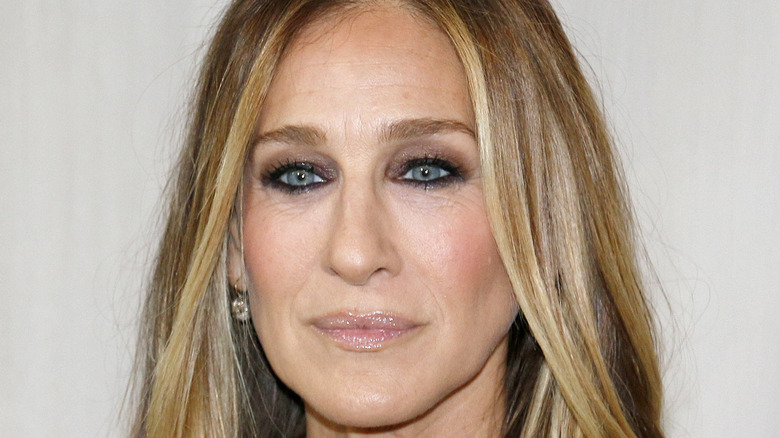 Tinseltown/Shutterstock
Fans are still reeling from the death of "Sex and the City" star Willie Garson. The actor, who played the beloved character of Stanford Blatch on the series, died on Tuesday, September 21, 2021 at the age of 57. People reported that Garson died after a short battle with pancreatic cancer and was surrounded by his family at the time of his death. Before his passing, Garson filmed the "Sex and the City" reboot titled "And Just Like That."
Following his death, HBO released a statement in tribute to the actor. "Willie Garson was in life, as on-screen, a devoted friend and a bright light for everyone in his universe. He created one of the most beloved characters from the HBO pantheon and was a member of our family for nearly 25 years. We are deeply saddened to learn of his passing and extend our sincere condolences to his family and loved ones," the statement read.
While many other stars have spoken out about Garson's untimely death, his on-screen best friend, Sarah Jessica Parker, has remained noticeably quiet. However, she is now revealing some insight into why she has yet to make a statement about the loss of her co-star and pal.
Sarah Jessica Parker confessed she's not ready to address Willie Garson's death yet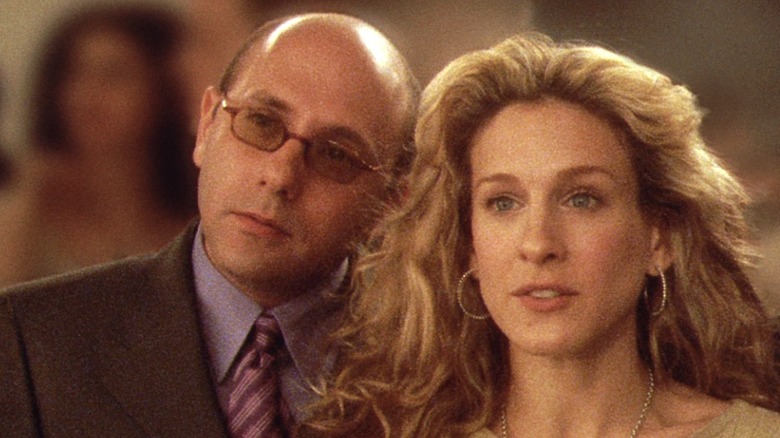 Getty Images/Getty Images
CNN reported that "Sex and the City" star Chris Noth posted a sweet photo of Willie Garson and Sarah Jessica Parker in character to his Instagram feed this week. Noth simply captioned the photo "Willie," adding a red heart and a broken heart emoji. While Parker has yet to pen her own social media tribute to Garson, she did respond to Noth's sweet post. "Thank you dearest Chris," she wrote. "I'm not ready yet. Xxx."
Meanwhile, many of Garson's other "Sex and the City" co-stars have already shared their thoughts about the actor following his heartbreaking death (via People). "Such sad news and a terribly sad loss to the SATC family. Our condolences and RIP dear Willie xo," actress Kim Cattrall, who played Samantha Jones on the show, tweeted. Kristin Davis, who portrayed Charlotte York on the series, honored her co-star by revealing his "fearless commitment to single fatherhood." She added, "Willie is beloved by our entire community. He was smarter and funnier than you ever would have imagined. We are bereft without him." In addition, Cynthia Nixon, who played Miranda Hobbs, wrote on Twitter, "He was endlessly funny on-screen and in real life. He was a source of light, friendship and show business lore. He was a consummate professional — always."
Given the devastating news, it seems that Parker is still too distraught over Garson's death to open up about what he meant to her. However, it's likely that she will share a public tribute to her late friend in the future.