Inside Willie Garson's Relationship With Sarah Jessica Parker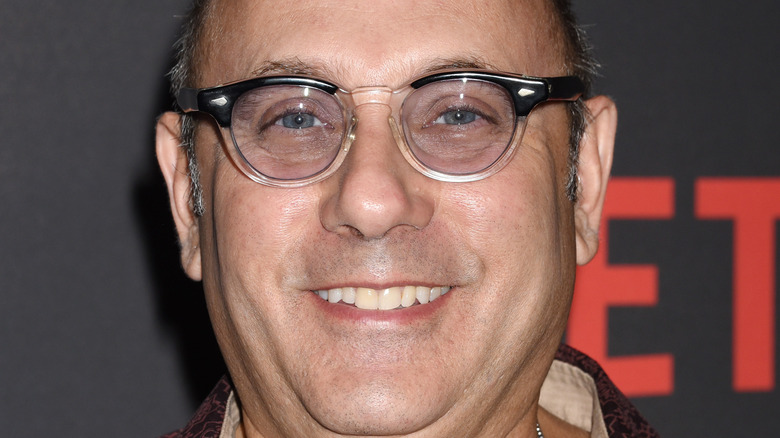 Ga Fullner/Shutterstock
Actor Willie Garson, best known for his recurring role in "Sex and the City," has died at the age of 57, as reported by Variety. "The 'Sex and the City' family has lost one of its own. Our amazing Willie Garson," Michael Patrick King, executive producer of "Sex and the City," said in a statement. "His multitude of gifts as an actor and person will be missed by everyone. In this sad, dark moment we are comforted by our memory of his joy and light."
While Garson appeared in other TV series, including "NYPD Blue" and "White Collar" (via TV Line), his role as Stanford Blatch in "Sex and the City" was without a doubt his most iconic. Blatch was the outspoken, well-dressed, and endlessly hilarious gay best friend of Sarah Jessica Parker's Carrie Bradshaw. While easily one of the most affable characters on the show, Garson's role as Blatch extended past just likability. Garson told the Huffington Post UK that it was imperative for him, as a straight man, to play a gay man as inoffensively as possible. "It was also very important to the show, to show someone having fun being gay, being proud, open, and comfortable with who they are," he explained. He added that he received comments from the gay community that people felt represented and seen by his character.
Why Willie Garson and Sarah Jessica Parker had such great on-screen chemistry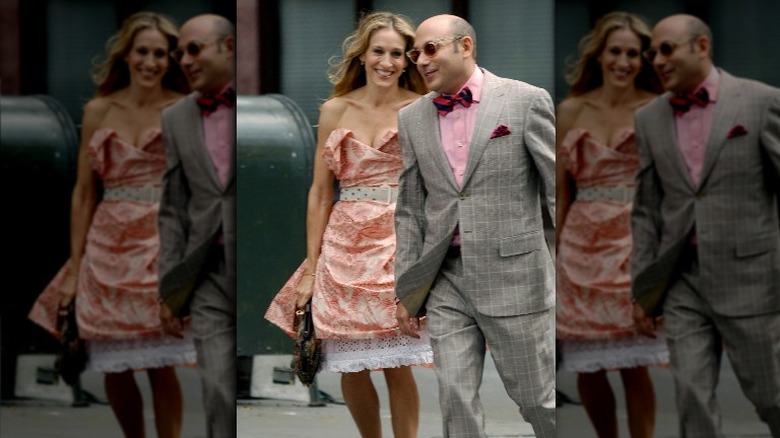 Arnaldo Magnani/Getty Images
Willie Garson's role as Stanford Blatch was the quintessential "gay best friend" to Parker's Carrie Bradshaw. (via Vogue). But as it turns out, their friendship extended beyond the screen. Sarah Jessica Parker and Willie Garson were actually dear friends in real life. According to Deadline, Parker and Garson were friends long before "Sex and the City." In fact, they met on a blind date. While things didn't necessarily work out romantically between the two, the date began a long friendship that would eventually make its way onto the screen.
In an interview with Entertainment Weekly, Garson called it "very luxurious" that he and Parker got the chance to play opposite one another in "Sex and the City." "If [you use] people who've been friends for 20 years, it really reads on the screen," he explained. "Mostly it was just a lot of laughing. I, inwardly and outwardly, certainly am very different from the character. So it was a lot of us laughing. We could barely make it through scenes."
Fans can expect to see Garson reprise his role as Stanford Blatch (via Business Insider) in the upcoming "Sex and the City" reboot, "And Just Like That ...," which is slated to premiere sometime in 2021 (via Parade).