Here's What Ariel Winter Looks Like In Real Life Vs. Instagram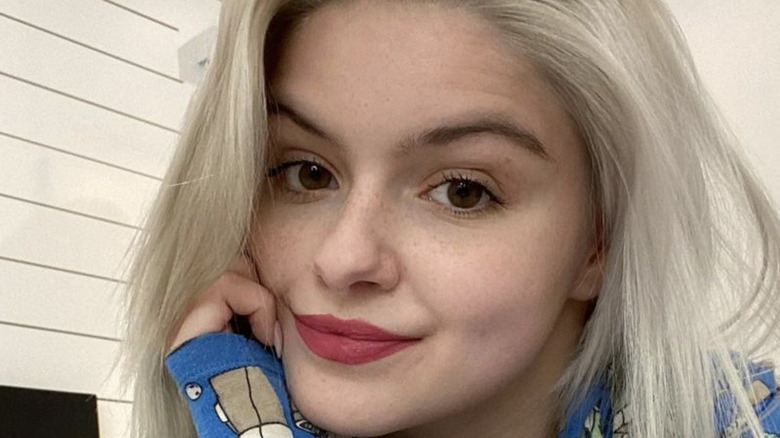 Ariel Winter/Instagram
Ariel Winter has many faces, which is a huge asset considering she's an actor. You may know her best as the baby-faced, science-loving nerd Alex Humphry on "Modern Family." Winter grew up in front of our eyes for 11 seasons of the popular ABC series (via CheatSheet), which is why eyebrows were raised a few years ago when she promptly shed her Alex Humphry image for good by debuting a more adult look.
Unfortunately, Winter's new, more mature image didn't sit well with many. "People on the internet really suck," said Winter about the internet trolls and body shamers that attacked her online (via Teen Vogue). "It bothered me for so many years — I mean, it still does. It never goes away. When someone calls you a 'fat slut,' you're not feeling happy about it. It doesn't matter what you look like now, it doesn't matter what you looked like then. You're still going to read that and be like, 'Oh, that sucks.'"
Despite the haters, it seems that Winter is comfortable in her own skin these days, as evidenced by a photo taken when she went makeup-free in public — and looked amazing.
Ariel Winter looks effortlessly fabulous without makeup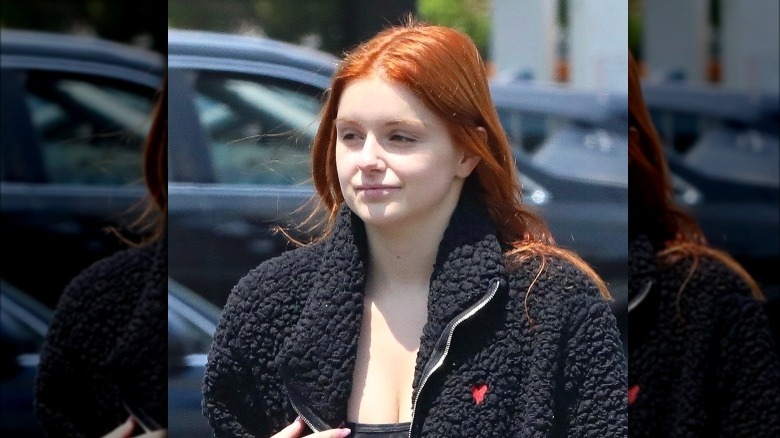 Backgrid
It's sad to hear that Ariel Winter has been shamed in any way for her physical appearance. In fact, she looks just as gorgeous going fresh-faced as she does wearing full glam, as evidenced by a photo of the bare-faced beauty out in public, wearing a cozy black sherpa jacket. With her perfect porcelain skin glowing in the sunlight and her flaming red hair (reminiscent of another Ariel, who lives under the sea) hanging loose down her back, she looks effortlessly fabulous. Her whole look just screams relaxed weekend vibes, and we applaud her confidence.
"I would like for [people] to, of course, see the real me. But ... I know that's not really feasible," she admits (via Teen Vogue). "It's rough sometimes, people being like, 'I don't know anything about her at all.' That might be because I don't put it out there as much."
She may not show her real self to the masses that much. However, when she does, she looks just as beautiful as ever.