Here's How JoJo Siwa's Dance Moms Past May Affect DWTS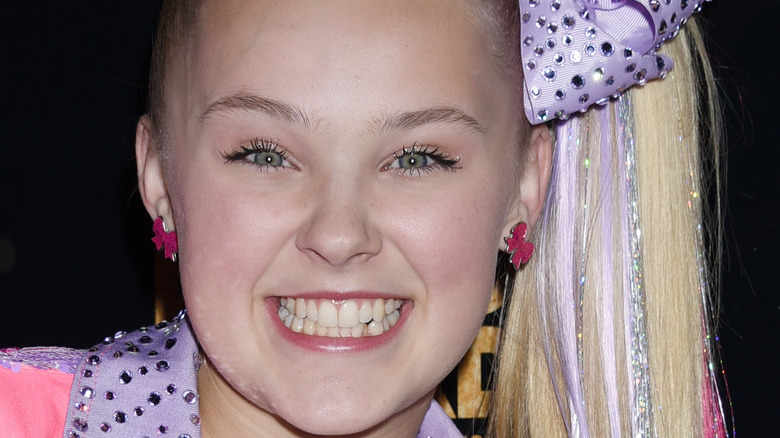 Ga Fullner/Shutterstock
It is no secret that JoJo Siwa is a talented dancer. At just nine years old, she appeared on the hit reality show that profiled Abby Lee Miller's dance academy, "Dance Moms" (via People). Her first taste of reality television stardom was on "Abby's Ultimate Dance Competition," a spin-off of "Dance Moms." She came in fifth place, but she made a lasting impression and joined the cast of "Dance Moms" with her mother, Jessalyn Siwa, who said, "I would say it's my mission in life to make JoJo a star." She accomplished her mission.
Siwa's dancing ability is part of what brought her to international stardom. According to AceShowbiz, she's been nominated for everything from a Kids Choice Award to an Industry Dance Award for her talents. With such experience and notoriety in the dance world, fans are wondering if she will have an unfair advantage when she competes on "Dancing With The Stars."
She may have a slight advantage over other contestants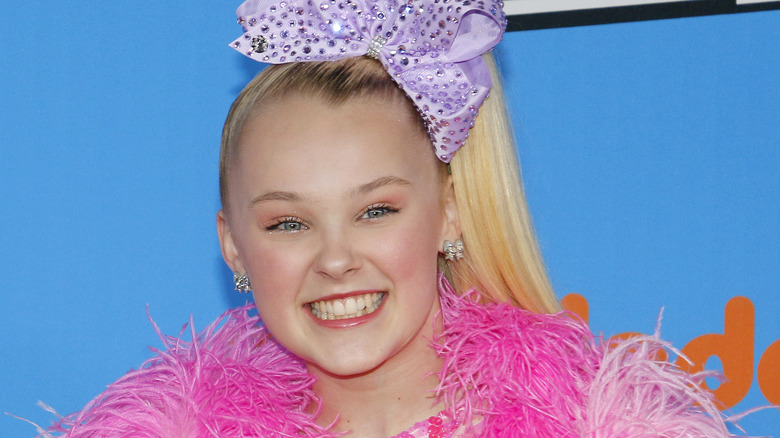 Tinseltown/Shutterstock
Siwa's casting on "Dancing With The Stars" has already proven to be monumental. She will be the first contestant to dance with a same-sex partner, after coming out as gay earlier in the year (via Today). While this is a progressive and groundbreaking move for the show, the issue fans are concerned about is the advantage she might have over other contestants with her vast background in dance.
According to Us Magazine, Siwa has no plans to hide her dance experience when on the show. While she does have a background in dance, it might only be an advantage to an extent.
"I'm not gonna hide that I'm a dancer. I was a dancer my whole life," Siwa, told Entertainment Tonight. "Am I very out of practice? Absolutely. I perform all the time, but it's different, you know? I don't have to strengthen my legs, and ballroom is different. I've never taken ballroom."
With all eyes on the celebrity who spent her childhood on "Dance Moms," there is pressure placed on Siwa that other contestants do not have to worry about. However, it seems that she is ready to bring her best to the competition.