Sarah Jessica Parker Shares Her Heartbreak Over Willie Garson's Death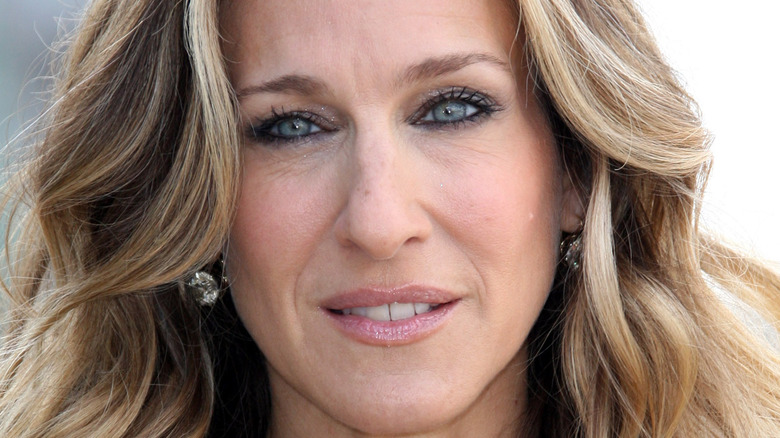 Featureflash Photo Agency/Shutterstock
"Sex and the City" star Willie Garson tragically passed away this week at the age of 57. The actor, who was best known for his role as Stanford Blatch on the HBO series, died from pancreatic cancer shortly after filming the show's reboot, "And Just Like That" (via People Magazine). Following Garson's death, an outpouring of love and support from celebrities and fans alike began to appear on the internet.
"I love you so much papa. Rest In Peace and I'm so glad you got to share all your adventures with me and were able to accomplish so much. I'm so proud of you," Garson's son Nathen wrote, per Us Weekly. "I will always love you, but I think it's time for you to go on an adventure of your own. You'll always be with me. Love you more than you will ever know and I'm glad you can be at peace now. You always were the toughest and funniest and smartest person I've known. I'm glad you shared you're [sic] love with me. I'll never forget it or lose it."
Many of Garson's "SATC" co-stars also penned moving tributes to the late actor. Meanwhile, his real-life and on-screen bestie Sarah Jessica Parker stayed quiet. She later admitted that she didn't feel ready to speak out about Garson's death just yet. However, on Friday, the actress opened up about her close friend in a heartbreaking social media post.
SJP pens an emotional tribute to Garson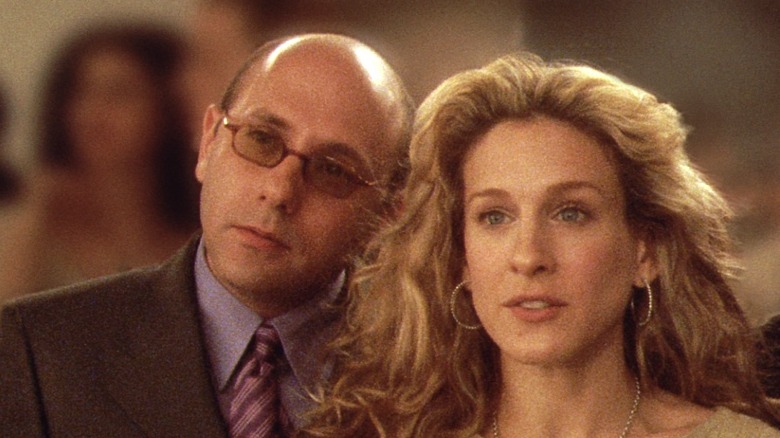 Getty Images/Getty Images
On Friday, Sarah Jessica Parker finally spoke out about the loss of her friend and "Sex and the City" co-star Willie Garson. The actress shared multiple photos of the pair together on Instagram and captioned the post with a moving tribute (via Variety).
"It's been unbearable. Sometimes silence is a statement. Of the gravity. The anguish. The magnitude of the loss of a 30+ year friendship. A real friendship that allowed for secrets, adventure, a shared professional family, truth, concerts, road trips, meals, late night phone calls, a mutual devotion to parenthood and all the heartaches and joy that accompany, triumphs, disappointments, fear, rage and years spent on sets (most especially Carrie's apartment) and laughing late into the night as both Stanford and Carrie and Willie and SJ," the statement read.
"Willie. I will miss everything about you. And replay our last moments together. I will re-read every text from your final days and put to pen our last calls," the statement continued. Parker even shared a sweet message to Garson's son, Nathen, "My love and deepest sympathies and condolences to you dear Nathen. You were and are the light of Willie's life and his greatest achievement was being your Papa." She even shared the last words Garson said to her, "Great bangles all around." 
It appears that Parker is devastated over the death of her friend, and it truly shows in her emotional and sweet tribute.