How Amanda Kloots Really Feels About The Word Widow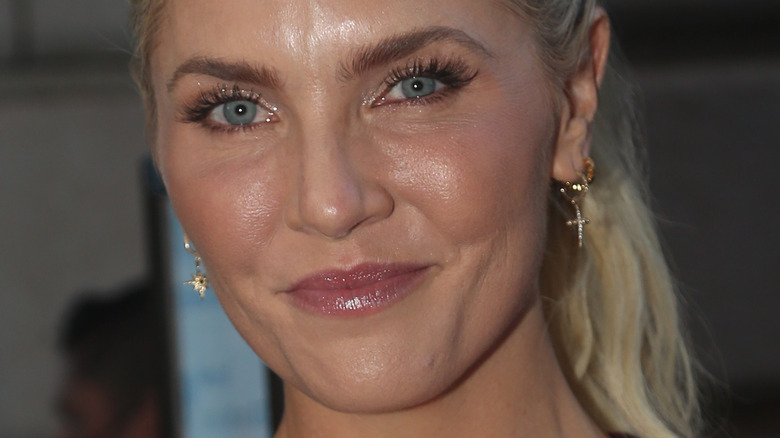 Bruce Glikas/Getty Images
"The Talk" host Amanda Kloots lost her husband, Broadway actor Nick Cordero, to COVID-19 in July of 2020 after he battled the illness for many weeks (via People). She recently joined Season 30 of "Dancing With the Stars" as a way to both honor her late husband and help find herself again after the sadness of facing her future without him (via Yahoo! Style). She's shared a lot of her "DWTS" journey on her social media, along with several posts honoring Cordero and showing some of her journey since his death at 41, which left her to navigate single parenthood of their son, Elvis Eduardo, whom they welcomed in 2019. 
In August, Kloots took to Instagram to share her thoughts about the word "widow." Her post consisted of a black square with the word "widow" written in a white script with a red slash through it. In the caption, she wrote, "Did you know that the Indo-European root meaning of the word widow means 'be empty?' Be empty." 
Read on to find out why Kloots hates the word "widow" and its meaning after losing her husband.
Amanda Kloots wants to replace the word "widow"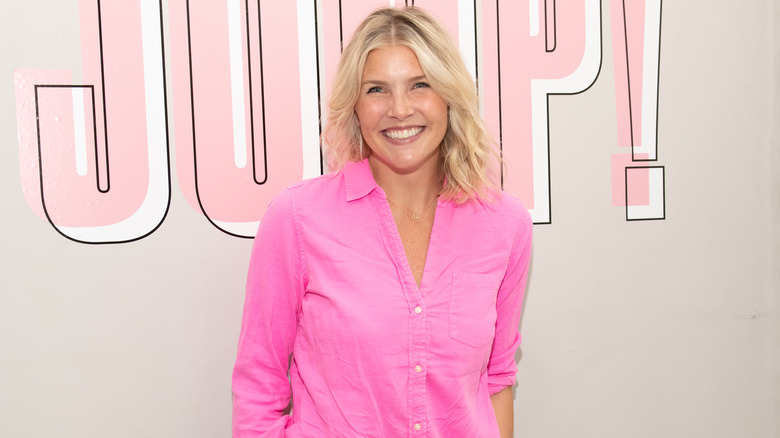 Noam Galai/Getty Images
Amanda Kloots noted in her August Instagram post (via People) that she hated identifying herself with a word that means "empty." She explained, "I am not a glass half empty kind of girl!" Instead, Kloots suggested that the word for people who've lost their spouses be changed to something with a more positive meaning. "I don't know how you go about changing a word, but I propose a word that means something more hopeful. A word that gives us strength and power! A word that is optimistic in a time when we need it most!" she wrote.
For Kloots, a word that expresses more clearly what she feels like after losing her spouse is "renovare," which means "to renew." She ended her post on a positive note, including her newly suggested word to replace "widow" in the correct context. "So here's to my fellow renovares who are striving everyday to renew, reinvent and refill their cup!" 
The post received plenty of positive responses, with nearly 23,000 users hitting "like" and thousands leaving comments expressing their agreement.