The 'Important Discussion' Meghan And Harry Had With The UN Ambassador In New York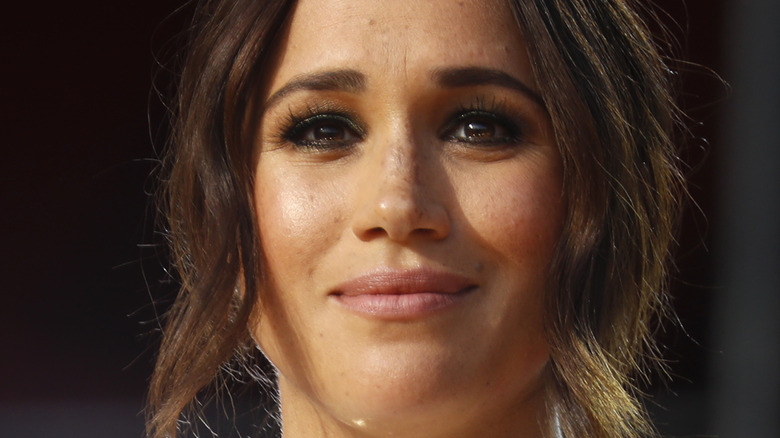 John Lamparski/Getty Images
Prince Harry and Meghan Markle have been on an interesting tour of New York this week, which has included the likes of trying new foods and recording footage in various locations. Also during this trip, the Duke and Duchess of Sussex have been using their power to not only meet with U.S. government officials but also speak at this year's Global Citizen Live event. 
According to Harper's Bazaar, the happy couple spoke about vaccination equity at Global Citizen Live, an issue that's become increasingly paramount as the COVID-19 pandemic persists. "Every single person on this planet has a fundamental right to get this vaccine. That's the point. But that's not happening," Markle said. "And while in this country and many others you can go almost anywhere and get vaccinated, billions of people around the world cannot," Markle continued. This is but the latest humanitarian effort led by Markle and Prince Harry after their exit from the royal family.
Before their time at Global Citizen Live, though, Harry and Meghan made their way to speak with Linda Thomas-Greenfield, a United Nations ambassador based out of New York. What they discussed with her may surprise you.
The topics discussed with Linda Thomas-Greenfield weren't new for the ex-royals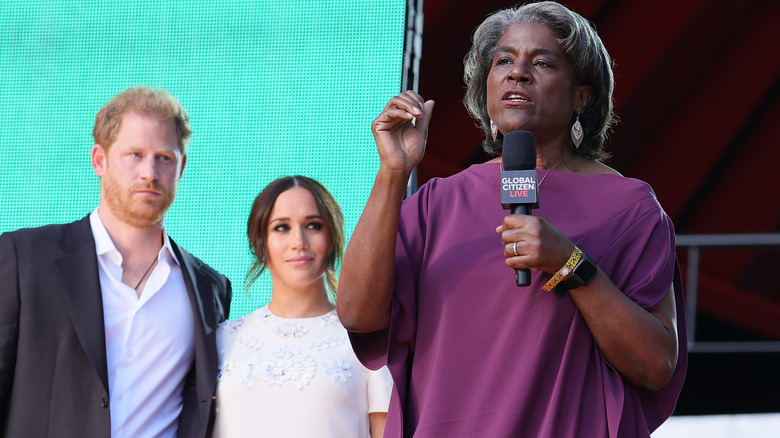 Theo Wargo/Getty Images
Meghan Markle and Prince Harry are known in part for their humanitarian efforts, and those efforts continued with their discussion with the United States' ambassador to the United Nations, Linda Thomas-Greenfield. The two met with Thomas-Greenfield at the UN's New York headquarters, and all three would later appear onstage at Global Citizen Live together (via The New York Post). Thomas-Greenfield was appointed as ambassador last year by President Biden and has been determined to bring about positive change since.
After their talk, the ambassador took to Twitter to say, "Wonderful meeting with Prince Harry and Meghan, The Duke and Duchess of Sussex. Important discussion of COVID, racial justice, and raising mental health awareness." Speaking on racial justice and mental health awareness are not new for the duke and duchess. Markle has spoken about racism within the royal family before, and both she and Harry have discussed publicly the royal family's treatment of mental health.
Worth noting, too, is that these two topics were covered in depth during the couple's interview with Oprah Winfrey. "It was not a conversation to be had," Harry explained of mental health in the royal family in the Winfrey interview (via CBS News). Now, separated from the royal family, Harry and Meghan are working to create a more compassionate world for everyone, and we hope these conversations with government officials will pay off.