Meghan Markle's Wardrobe Might Have Cost This Much Over 4 Days In NYC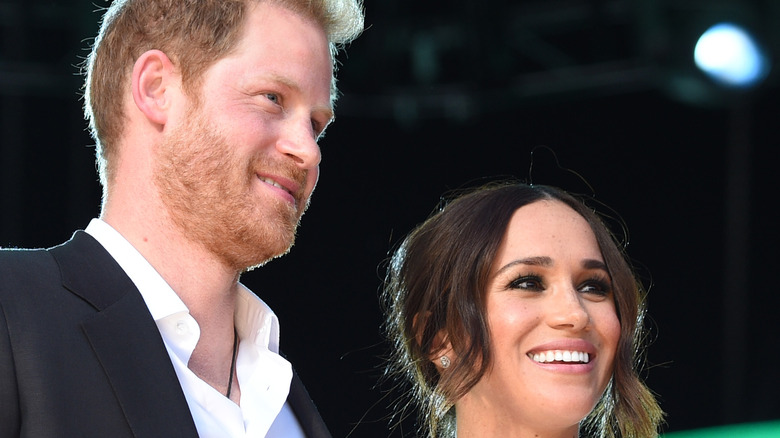 Kevin Mazur/Getty Images
Aside from being a gorgeous duchess, Meghan Markle is one stylish royal. Her latest appearance in the Big Apple has fans and critics alike raving (via Vogue).
Meghan, along with her husband, left her mansion in Montecito, California and spent four days in the city for what sources called a "power trip," the Daily Mail reported. And because this was her first appearance since Meghan gave birth to the couple's daughter, Lilibet, you know she had to go all out in style. Meghan was seen wearing several glamorous outfits during the trip, from an all-red power suit to a brown coat and black dress (and, as you can expect, each outfit was designer, duh). In total, the royal spent over $30,000 on clothing for the four-day trip, which is a lot, the outlet added.
No shade to the royal, but some critics were a bit exclaimed by how much the duchess changed over the duration of the trip, per the Daily Mail. One witness even claimed that Meghan had more outfit changes than a Broadway play. Whether or not you disagree with Meghan's fashion choices, you got to admit: the royal was strutting the streets of New York in style.
Why Meghan Markle and Prince Harry traveled to NYC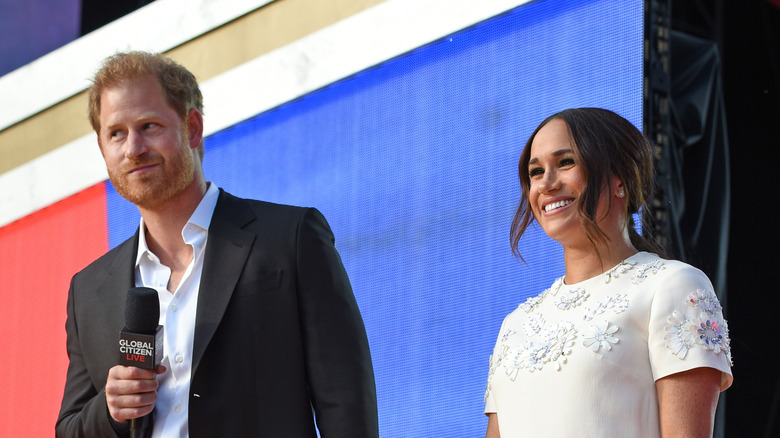 Kevin Mazur/Getty Images
Wondering why Meghan Markle and Prince Harry were in the big city in the first place? Per Vogue, the purpose of their New York City trip was to pay a visit to the city that suffered from the 9/11 attacks 20 years ago. But that's not the only reason the pair were there. Meghan and Harry also visited with children at a small playground and outdoor reading room in an elementary school in Harlem. The playground and elementary school are fundraised by Meghan and Harry's foundation, Archewell, Vogue reported. The two then ventured to Melba's, an acclaimed Black-owned restaurant in Harlem, where they promised to donate $25,000 to the owner, the outlet added.
Aside from visiting historical sites and reading to children, the duke and duchess also met up with New York's governor and mayor, Kathy Hochul and Bill de Blasio, respectively. The two concluded their trip with the Global Citizen Festival, a concert that advocated for the equal distribution of the COVID-19 vaccine across the globe. For their first appearance in a few months, we're more than impressed. Until next time, when the former senior royals grace us their presence in the spotlight.