Insider Reveals How William And Kate Really Act Away From Prying Eyes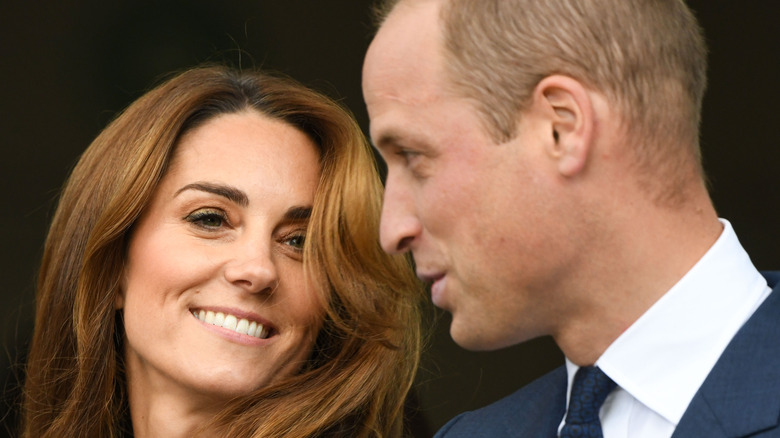 Bart Lenoir/Shutterstock
How people are brought up can influence how they raise their own children, and that is even true for royals like Prince William and Kate Middleton. A source previously said, "William's personal experiences with his parents and the comfort and security he has found with the Middletons has had a tremendous effect on what type of father he wants to be" (via Best Life).
Catherine, Duchess of Cambridge, comes from a close family, and when growing up, the Duke of Cambridge and his brother, Prince Harry, enjoyed trips to McDonald's with their mother (via The Mirror). "It's the toy they want," Princess Diana said to Buckingham Palace Chef Darren McGrady. Now, this couple shares three children: Prince George, Princess Charlotte, and Prince Louis.
While there are certain expectations and responsibilities for this family, there are also bedtime stories, play dates, drop offs/pick ups at school, and outdoor lunches with the family dog.
Despite being high-profile royals, Kate and William's family can be 'down-to-earth'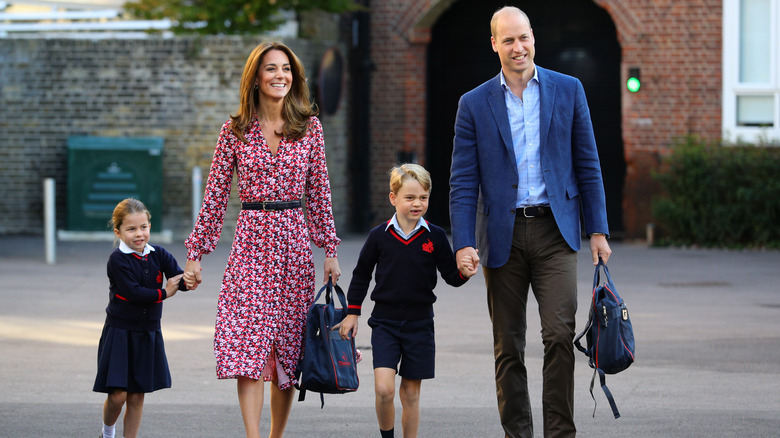 Wpa Pool/Getty Images
This weekend, Prince William, Kate Middleton, and their children — George, Charlotte, and Louis — enjoyed lunch in Norfolk at a wooden picnic table. They were all dressed more casually than usual, and, while eating and talking, they looked like any other family (rather than a well-known royal one).
A source spoke to The Sun about it, saying that no security was present and that a spaniel dog was also enjoying the outing. "They were laughing and chatting and clearly enjoying each other's company." At one point, the food (burgers and chips) proved to be too hot for one of the kids. "William was so fast to reassure them and sort them out," the source continued. "It was fantastic to see."
Over the years, they have all been seen together at events like royal weddings, surrounded by other notable and influential people. In actuality, though, this is a real family ... one that eats together and plays together in a seemingly normal way, as pointed out by The Sun's source. "It was amazing to see how down-to-earth the family [was]."