Cristiano Ronaldo Nicknames All Fans Should Know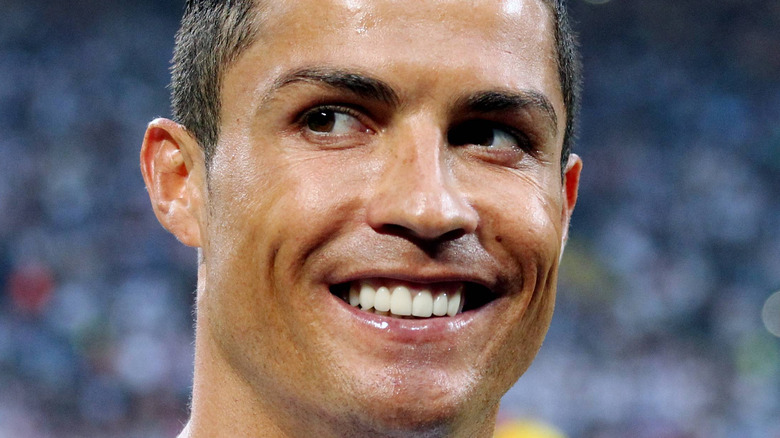 ph.FAB/Shutterstock
Cristiano Ronaldo is a soccer legend. The sports icon first stepped into the spotlight in 2002, when he turned heads with his spectacular performance in a game with Portugal against Manchester (via Biography). The following year, the 18-year-old's impressive skills earned him a spot on one of the largest teams, Manchester United. Manchester paid Ronaldo £12 million (approximately $14 million US dollars), a record-setting amount for a player at his age (via Techtimes).
Ronaldo quickly began gaining attention for his spectacular talents. In 2004, the athlete helped Manchester win the FA Cup final by scoring the game's first three goals. According to Biography, during that game, he set a record for goals scored in the franchise in 2008. His record-breaking talents prompted Real Madrid to pay $131 million for his services on their team the following year.
Ronaldo has always been athletically gifted; according to Techtimes as a child, he showed exceptional talents. "When he got the ball, he went past two or three players," Paulo Cardoso, his first coach at Sporting Lisbon, said. "At the end of the game, the players gathered around him. They knew he was a special kid."
But the record-breaking soccer player wasn't always the epitome of strength and talent; as a child, Ronaldo was often referred to as a "crybaby."
Cristiano Ronaldo's childhood nickname was 'crybaby'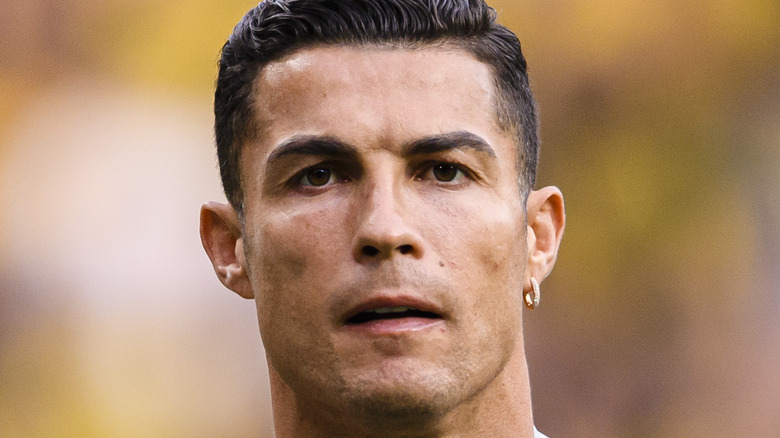 Eurasia Sport Images/Getty Images
As a child, professional soccer player Cristiano Ronaldo was emotional and passionate. At home and on the score field, Ronaldo was nicknamed "crybaby."
"When he got home from school, I'd tell him to do homework, but he'd say he didn't have any," his mother Dolores Aveiro recalled (via Techtimes). "I'd be making dinner, and he would jump out of the window and run off until late. He used to cry when he passed, and his friends didn't score. People called him 'crybaby' and 'little bee' because nobody could catch him."
In an interview with Reuters, his former childhood teammate Ricardo Santos recalls Ronaldo's tears as an adult.
Santos said, "Cry-baby, yes,Because Ronaldo already loved to win like he loves today, and when he lost and when other kids didn't pass the ball to him, he used to cry."
Ronald's passion for the sport has made him one of, if not, the greatest international soccer player of all time — at least, according to the Athletic.