Why Liz Cheney's Confession About Her Sister Has Twitter In A Tizzy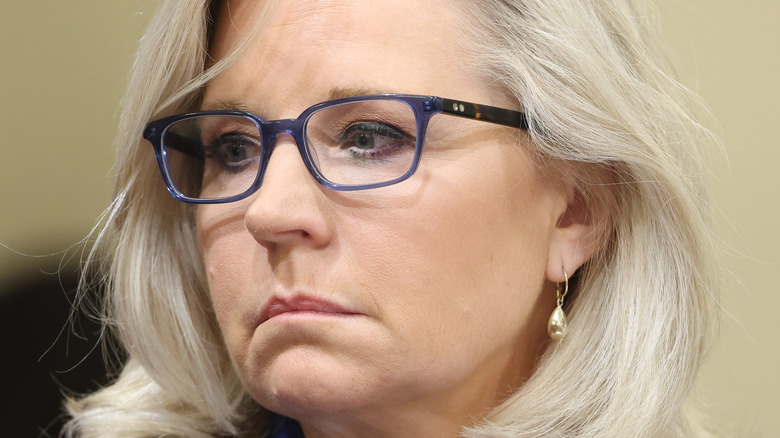 Pool/Getty Images
Like her or not, Wyoming Rep. Liz Cheney seems to be a woman of strong conviction when it comes to issues she believes in. During an interview with CBS' Lesley Stahl in September 2021, she reaffirmed her position as one of the most conservative members of the House of Representatives, saying she continues to be pro-life, pro-gun rights, and anti-Obamacare. She even reaffirmed her support for waterboarding (via CBS). But there was one matter where Cheney admits she was mistaken, and that involved her views on same-sex marriage. 
Her original stance on the matter had put her against her father, former Vice President Dick Cheney, who steadfastly believed that society needed to "tolerate and accommodate whatever kind of relationships people want to enter into" (via YouTube).
Today, Liz Cheney says she spoke out of turn and admitted her error in judgement to  Lesley Stahl, who was visibly taken aback when Cheney said: "I was wrong [about same-sex marriage]. I was wrong. I love my sister very much. I — love — her family very much. And — and — and I was wrong. It's a very personal issue — and very personal for my family. I — believe that my dad was right. And my sister and I have had that conversation."
Liz Cheney has radically changed her view on same-sex unions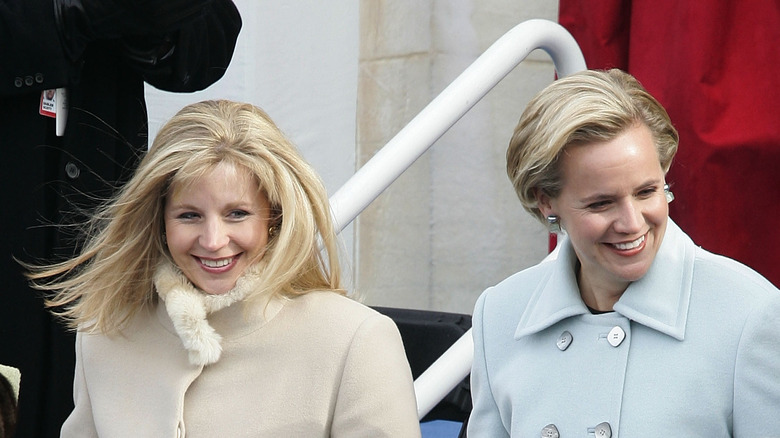 Alex Wong/Getty Images
When the veteran anchor pressed Liz Cheney to elaborate, even as she admitted Cheney's admission came as a surprise, Cheney said, "This — this is an issue that we have to recognize you know, as, as human beings that we need to work against discrimination of all kinds in our country, in our state. We were at, at an event a few nights ago and, and there was a young woman who said, she doesn't feel safe sometimes because she's transgender. And nobody should feel unsafe. Freedom means freedom for everybody" (via CBS).
Cheney spoke out publicly against the issue of same-sex marriages in 2013, saying on Fox news that she believed "in the traditional definition of marriage" and that while she loved Mary, her sister, and her sister's family very much, it "was just an issue on which we disagree," Liz Cheney had said (via YouTube). That admission drove Mary's wife Heather to go on social media to say: "When Mary and I got married in 2012, [Liz] didn't hesitate to tell us how happy she was for us. To have her now say she doesn't support our right to marry is offensive to say the least." The feud had even forced Lynne and Dick Cheney to issue a statement to say that Liz had "always treated her always treated her sister and her sister's family with love and respect" (via The Washington Post).
Liz Cheney's admission that she was 'wrong' polarized Twitter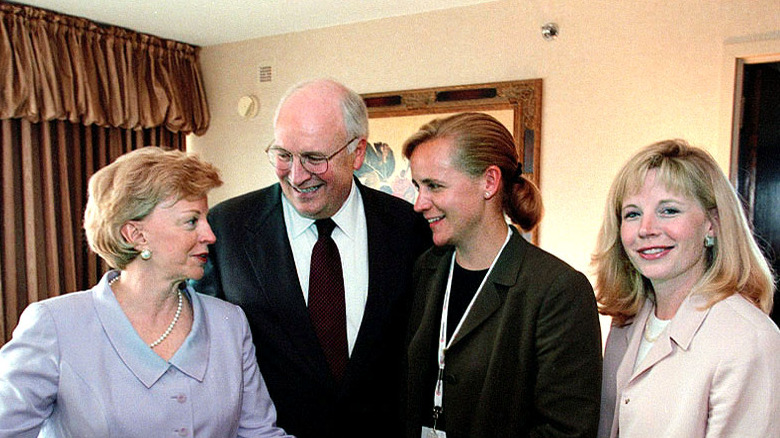 David Hume Kennerly/Getty Images
Liz Cheney's admission was greeted with both skepticism and affirmation on Twitter. One person was particularly incensed by her admission since her voting record didn't reflect the change of heart. "In February, Liz Cheney voted against the Equality Act, which would finally enshrine protections for the LGBTQ+ community in federal antidiscrimination law," the Twitter user fumed. Another was irritated by what he felt was media's inability to be critical where members of the GOP were concerned: "Media sets the bar very low for Republicans. If they happen to do one decent thing a decade, it's somehow newsworthy. Problem is that the rest of the package still sux," he tweeted. A third even pointed to the interview as "60 Minutes'" way of endorsing Liz Cheney's run for the presidency, calling it "pathetic" (via Twitter).
But there were those that saw Cheney's comments as coming from a genuine place. A fourth Twitter user huffed: "So coming to see that you were wrong in the past and honestly changing is not acceptable anymore? Ridiculous."