Everything We Know About Donald Trump's Attorney, Alina Habba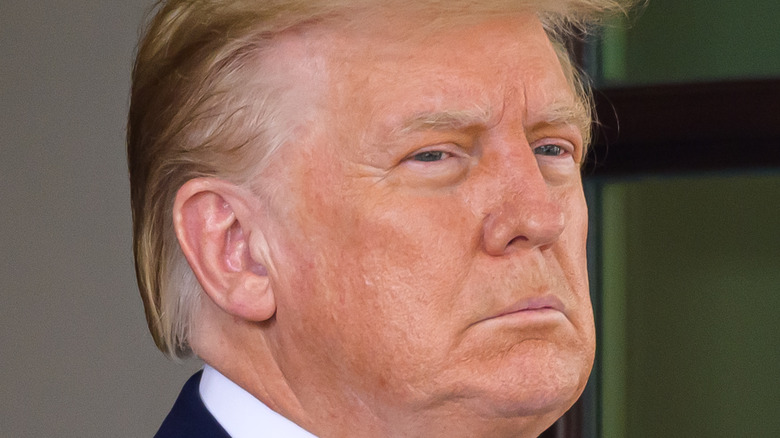 noamgalai/Shutterstock
When former president Donald Trump decided to sue three reporters The New York Times and his niece Mary L. Trump over a 2018 story on his tax returns, he didn't turn to a big-name media lawyer. Instead, he is being represented by the Bedminster, New Jersey-based Alina Habba, managing partner of Habba Madiao & Associates (via The Washington Post). Habba appears to be a virtual unknown in media law, and in its list of practice areas, Habba Madaio lists business and commercial litigation, insurance defense, real state, entertainment structure as well as civil litigation as its main practice areas. 
Aside from being her firm's managing partner, Habba is said to oversee the practice's operational matters, from financial to human resource concerns. While she lists a number of competencies, a bio that appears on the Tri-County Scholarship Fund's Facebook page says Habba acts as corporate counsel "from formation to company management and dispute resolution."
The Washington Post says Habba's experiences include working as general counsel for a parking garage firm, and representing Siggy Flicker, a cast member of the "Real Housewives of New Jersey." The suit was filed against Facebook, which is said to have disabled Flicker's account after she posted a photo of Melania Trump to greet the former first lady on her birthday (via Habba Madaio).
Donald Trump's lawyer doesn't appear to have much experience in media law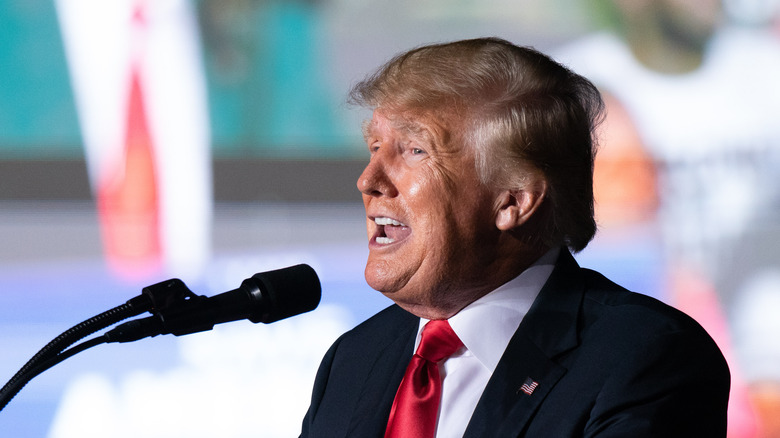 Sean Rayford/Getty Images
How Habba is regarded by peers and clients within the legal profession is not apparent in the online lawyer review sites where she maintains a presence. Her most consequential listing appears in a profile for Lawyer.com, where she is listed as having gone to Lehigh University for her undergraduate degree, and to Widener University School of Law for her J.D. She was admitted to the bar and can practice law in three states: New Jersey, New York, and Connecticut. The site also names Habba as an expert in the fields of divorce and family law; criminal; lawsuit and dispute; as well as traffic. Another listing on the prestigious Martindale site neither presents client or peer reviews. There, she lists her areas of practice as insurance, workers compensation, personal injury, real estate, and litigation. 
But a third profile on Super Lawyers named Alina Habba to its list of "Rising Stars for 2016-2022," a peer-nominated and peer-reviewed poll, which awards the designation to those who are 40 and under, and who have been practicing as a lawyer for a decade or less (via Super Lawyers). 
Donald Trump has lost many of his high profile lawyers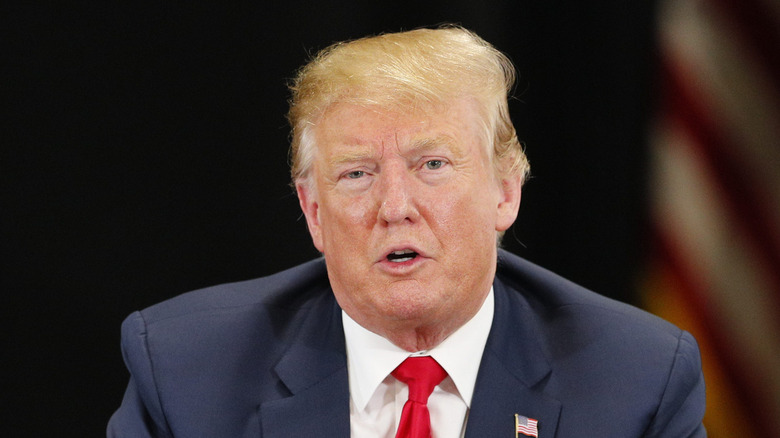 Adam Bettcher/Getty Images
Habba's appointment to lead Trump's multimillion dollar lawsuit has baffled legal watchers, since the former has only used high-profile attorneys in the past. At least two lawyers who might have been considered in the past, include Charles Harder, who became famous for taking on Hulk Hogan as a client, which resulted in a $140 million judgement against Gawker and which bankrupted the site, and Marc E. Kasowiz, who represented Trump against "Apprentice" contestant Summer Zervos. Both have indicated they no longer work for the Trump family, without saying why — at least in public (via The Washington Post). The Daily Beast points out that a case like this would have gone to Harder, since he has had experience going after journalists and authors who have made Trump angry before.
Habba told The Washington Post that she had never worked for Donald Trump before, because she had "just stepped in" and that the firm is "hoping to have some traction and clear the president's name." Mary L. Trump, who is one of the four defendants, has dismissed the action, saying that Trump was now "going to throw anything against the wall he can" (via The Daily Beast).
"It's desperation," she adds. "The walls are closing in and he is throwing anything against the wall that will stick. As is always the case with Donald, he'll try and change the subject."