How Many Movies Did Mary-Kate And Ashley Olsen Actually Do Together?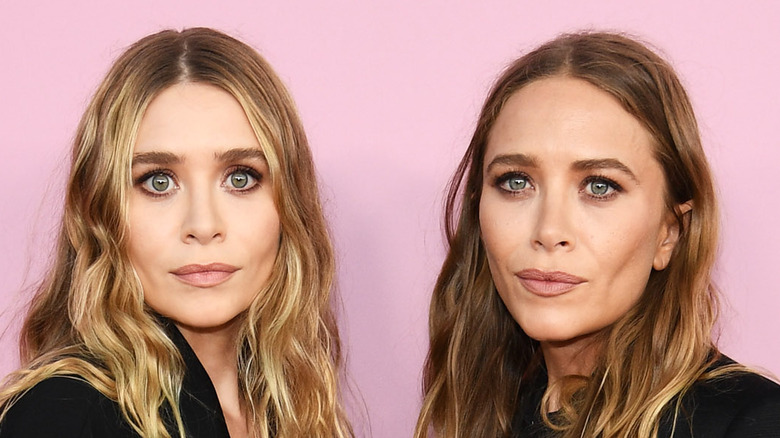 Dimitrios Kambouris/Getty Images
Mary-Kate and Ashley Olsen have enjoyed a remarkable ascent. Their entertainment careers kicked off with a shared role in hit sitcom "Full House" before the twins broke out on their own and built a bonafide empire. As Town & Country notes, the Olsens are a fascinating case study because their initial rise was based around the girls being ubiquitous — in movies, TV shows, and accompanying merchandise. However, with their luxury fashion house, The Row, Mary-Kate and Ashley have taken a noticeable step back, allowing the clothes to speak for themselves. 
Looking back on where they began, it's pretty shocking that the Olsens are now spearheading one of the most successful brands in the luxury fashion space. As Marie Claire Editor-in-Chief Aya Kanai acknowledged, however, their passion was evident all the way back in 2006 when the genesis of The Row was just a rack of plain T-shirts. Clearly, the business-minded sisters have proven everybody who ever doubted them wrong. 
But, with their backs firmly turned on acting, it's worth looking back at just how many movies they managed to crank out at the height of their onscreen power. 
The Olsens were the stars of their own cinematic universe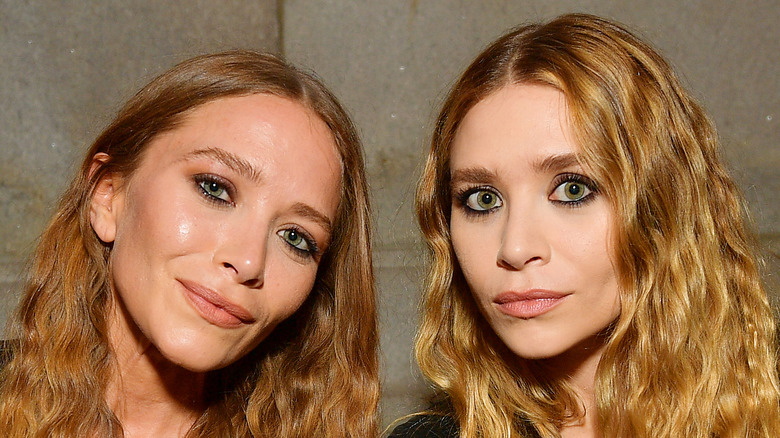 Matt Winkelmeyer/mg19/Getty Images
Although they're quite far removed from it now, there was a time when the Olsen twins were the stars of their own mini-MCU (or should that be OCU?). As Screen Rant notes, the sisters ultimately appeared in 15 movies together. They typically played co-leads, with the exception being 1994's "Little Rascals," in which Mary-Kate and Ashley Olsen featured only in a short cameo. 
The vast majority of their movies were released straight to video, though 1995's "It Takes Two," which also featured Kirstie Alley and Steve Guttenberg, received a theatrical release, as well as "New York Minute," which was released in 2004. The sisters usually acted opposite each other and rarely appeared as solo performers, though Mary-Kate continued acting slightly longer than Ashley. 
"New York Minute" was their last film together. Ashley's final role overall, however, was an uncredited appearance in 2010's Casey Affleck-starring mockumentary "I'm Still Here." Mary-Kate's, meanwhile, was in the modern "Beauty and the Beast" adaptation "Beastly," in 2011. She also had a substantial arc on TV's "Weeds," in 2007. 
The Olsens have briefly discussed their decision to quit acting, with Mary-Kate telling Allure in 2013 that she's "not great at not being able to control the end product." Likewise, Ashley admitted, "I was reading scripts, and ultimately I just said to the people who were representing me, 'I need to do things 100%. I don't feel like I can give you 100% of my time.'"
Can't say that we blame them.