The One Piece Of Love Island Tea That Hugo Spilled After Leaving The Villa
Season 3 of "Love Island" may have ended in late August, but the drama continued well on into September thanks to the reunion episode. Initially aired on September 5, the special saw the islanders reunite after two weeks apart. Surprisingly, the drama didn't come from any of the former contestants, but from the show itself. Many fans deemed the reunion as "awkward" and "boring," adding that it lacked any significant drama (via the Independent).
Outside of the reunion, however, one contestant spilled the beans about a scene that was ultimately cut from airing.
During an interview with Lillie Haynes and Lucinda Strafford for Closer, Hugo Hammond revealed that a conversation between him and Liberty Poole had actually been cut from the show. After speaking to his family about the experiences he'd had on the show once he came home, he asked whether they'd seen the chat he had with Liberty after Jake Cornish had a chat with Millie Court. As the scene wasn't actually aired, obviously his family had no idea what he was on about. "That's goss!" Lucinda exclaimed. "Tea central!"
When asked what was spoken about in the chat, at first Hugo said nothing but Lucinda helped out by suggesting that Liberty was "exploring her options."
According to Liberty, the secret conversation she had with Hugo wasn't as dramatic as he made it sound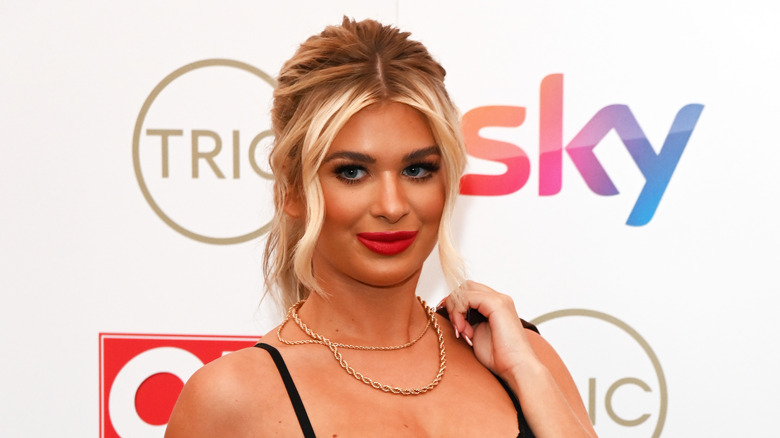 David M. Benett/Getty Images
Lillie Haynes and Lucinda Strafford also discussed which scenes they wish were shown (via YouTube), but nothing too specific. Lillie said the best scenes "were the more chilled times," like when they were just playing around in the pool and being casual. Jumping off that point, Strafford recalled a day when she was "in a crazy mood" where she just wanted to do something fun so she started a water fight with the rest of the contestants. But when it got a little too wild, they were allegedly told to stop by producers.
Following his exit from the show and in response to Liberty Poole and Jake Cornish breaking up (via Sky News), Hugo Hammond gave a little more insight about their chat on TikTok. In a video edited to Adele's "Rolling In The Deep," the "Love Island" star suggested the scene was cut to protect "Jiberty" as a couple. "Imagine what could have been," he teased in the video's caption.
But what about Liberty's side of the story? Well, during a recent Instagram Q&A (via Spin Southwest) she certainly spilled the tea — and it was less dramatic than Hugo made it out to be. "It was literally just me and Hugo sat down like, 'What do you do with yourself? Blah blah blah'," she said. "It was just very friends, there was no sexual chemistry between us." She went onto clarify that she loves Hugo as a mate, "but that's all the chat was."