Miguel And Nazanin Mandi Share Sad Relationship News With Fans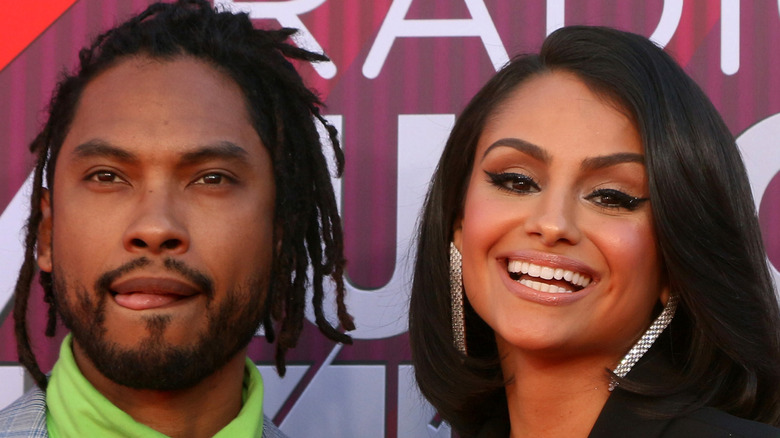 Kathy Hutchins/Shutterstock
Grammy award-winning artist Miguel first met actress Nazanin Mandi when they were both eighteen years old (via Vogue). The model had to interview Miguel for a behind-the-scenes DVD he was working on for his very first music video. Mandi recalled, "I asked him a question that wasn't on my Q&A, which was: 'All the ladies want to know, do you have a girlfriend?' And he smiled and said, 'No, but I'm looking for one.'" The pair exchanged numbers and immediately went on a date. The pair proceeded to date for ten years before getting engaged in 2016 (via People). Two years later they held an intimate ceremony at the Hummingbird Nest Ranch in Simi Valley, California.
Earlier this month Miguel shared a sweet throwback photo of Mandi for her birthday on Instagram. He captioned the photo, "Happy birthday to the most beautiful woman inside and out @nazaninmandi. Play more than words by extreme." Despite this recent display of affection, the couple revealed to People their relationship has come to an end.
Miguel and Nazanin Mandi have closed the chapter on their marriage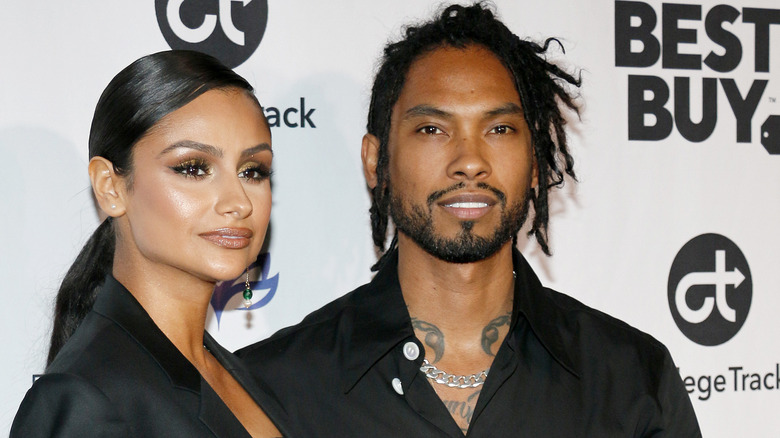 Tinseltown/Shutterstock
On Monday, September 27th People shared the sad news that Miguel and his longtime partner Nazanin Mandi have decided to end their marriage. A representative for the couple said, "After 17 years together, Miguel and Nazanin Mandi have decided to separate and have been for some time now. The couple both wish each other well." Though the pair are no longer together, enjoyed a very special relationship. Despite Miguel's reluctance toward marriage he ultimately wanted to tie the knot with Mandi. He explained to Hot 97 in 2015, "I've come so far as a man and I'm just starting to feel solid where I can be like, 'You know what? I think I can hold this down legitimately.' I think now people throw things around like marriage. I just wasn't raised like that. I just follow my instincts."
In a more recent interview, Mandi reflected on how the pandemic has affected her marriage. She shared, "Being home [together] all the time, it's like, 'Okay, we have to find new things to watch, and to do and to read.' It was a lot, but overall, we did great. I have no complaints, [and] am grateful for everything." Though Miguel and Mandi are no longer romantically involved, the longevity of their relationship suggests they'll always remain in each other's lives.