Dylan Dreyer Shares Pregnancy Update After Being Hospitalized For Early Labor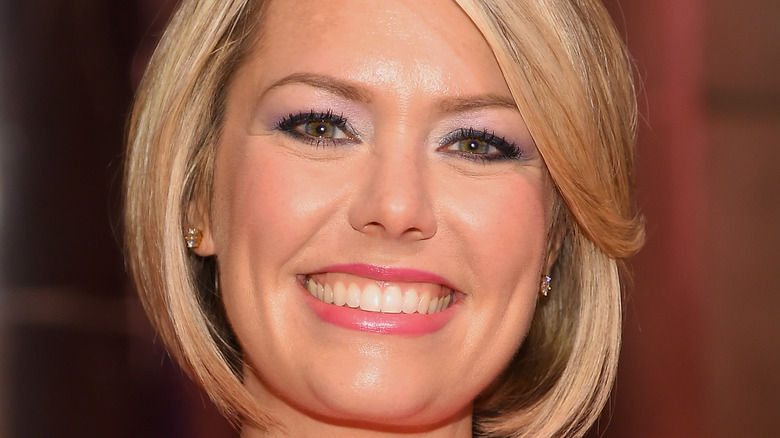 Ben Gabbe/Getty Images
Despite struggling with fertility issues for many years, "Today" meteorologist Dylan Dreyer revealed in May that she was expecting her third child with her husband, Brian Fichera (via Today). She said on the show, "It's fun to add another boy to the mix! I don't have to add any toys!" Dreyer also dove into the difficulties she faced conceiving her son. The meteorologist tried for a third child for six months before giving up. She explained, "We were trying and it wasn't really happening and just kind of gave up. We were ready for the next phase." It was once she stopped trying that she discovered she was pregnant.
Unfortunately, the 40-year-old is continuing to have problems with her pregnancy. She was recently hospitalized after entering early labor with her son. Dreyer posted a selfie from her hospital bed, followed by a smiling shot with her husband to her Instagram account. She captioned the photo with an update on how her growing family is doing.
Dylan Dreyer's third son is ready for the world
On Tuesday, September 28th, meteorologist Dylan Dreyer revealed that she won't be resuming her duties on "Today" for a while. She explained in an Instagram post, "My water broke Sunday evening and I've been hanging at the hospital. Our little guy is anxious to get out and meet us!" Dreyer explained that doctors are keeping a keep watch on her and her son, while they attempt to delay his birth a bit longer. She promised her husband Brian Fichera is keeping her calm writing, " All is well! I'm in great hands and I have the best person to keep me calm and comfortable." Dreyer said that she's anticipating her son will be born later this week, which means he will come six weeks early.
She closed her post, "Guess he couldn't handle being left out of all the fun his brothers have been having! We'll gladly take any extra prayers you have." Many of Dreyer's colleagues have taken to her comment section to send her well wishes. Including "Today" co-anchor Savannah Guthrie who wrote, "Sending all our love and prayers!