Alan Jackson Shares Sad Health Update With Fans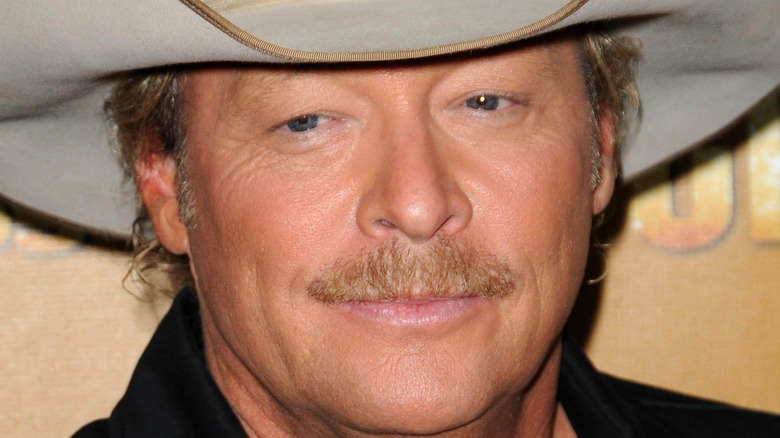 s_bukley/Shutterstock
Alan Jackson has written some of the most popular country songs over the last two decades (via The Boot). He has over 60 singles under his belt, and half of them have reached the number one spot on the country charts. He's considered one of the best and most influential country songwriters of the modern era.
The man behind songs like "Where Were You (When the World Stopped Turning)," which captures the emotion behind the 9/11 terrorist attacks, and fun hits like "It's Five O'Clock Somewhere" that feature Jimmy Buffet, he has become a staple in the country music scene.
Fans were thrilled to hear that Jackson was going to be releasing a new album called "Where Have You Gone," which came out on May 15th. Prior to that, the singer hadn't released an album since 2015 (via Saving Country Music). Unfortunately, his most recent announcement was much more serious than a new album.
He has been suffering from a neurological disorder for years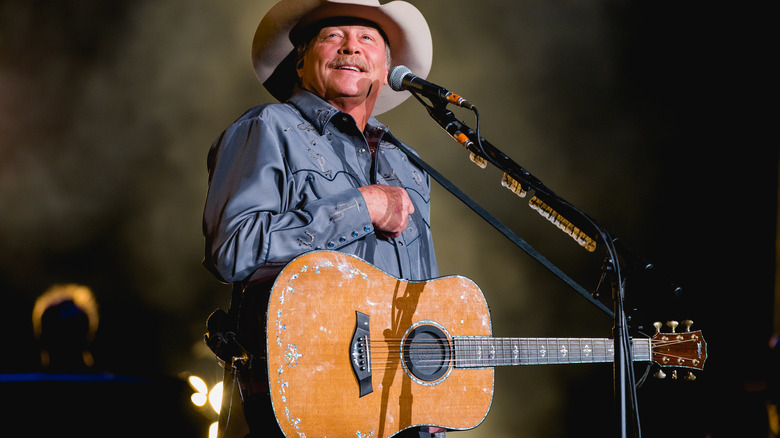 Tony Norkus/Shutterstock
According to The New York Post, the 62-year-old country superstar recently shared that he has been suffering from a neurological disease called Charcot-Marie-Tooth for over a decade now. The disease is passed down through genetics, and he inherited it from his father.
The singer told Today, "It's not going to kill me. It's not deadly," Jackson shared, "But it's related [to] muscular dystrophy and Parkinson's disease." While it is good news that the disease is not life-threatening, it has interfered with his ability to perform on stage.
"There's no cure for it, but it's been affecting me for years. And it's getting more and more obvious. And I know I'm stumbling around onstage. And now I'm having a little trouble balancing, even in front of the microphone, and so I just feel very uncomfortable." However, his goal is to push through the disease rather than retire from touring.
"I think that's kinda cheesy. And I'm not saying I won't be able to tour. I'll try to do as much as I can," Jackson said. "I never wanted to do the big retirement tour, like people do, then take a year off and then come back." It looks like Jackson is going to do his best to keep fighting through his health condition.