The Sweet Reason Natalie Portman Skipped The Phantom Menace Movie Premiere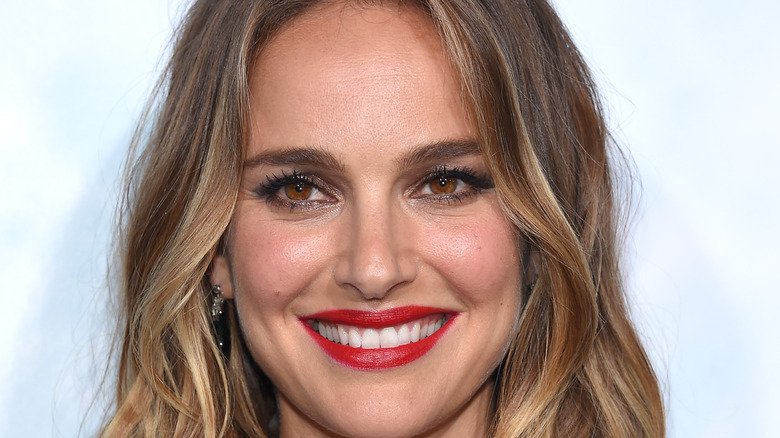 DFree/Shutterstock
Natalie Portman was only 13 when she made her film debut in "Léon: The Professional," which was released in 1994. She continued her acting career throughout her high school years, appearing in films including "Heat," "Beautiful Girls," "Everyone Says I Love You," and "Mars Attacks!"
Despite her busy schedule, Portman continued to prioritize her education. She attended Syosset High School in Long Island, New York, where she earned straight A's and was a semi-finalist in the prestigious Intel Science Talent Search (via Study.com).
Per The Patch, Portman took a rigorous schedule of advanced classes and even managed to balance her academics and her career when she landed her first Broadway role as Anne Frank in "The Diary of Anne Frank" in 1997. She graduated from Syosset High School in 1999 and her classmates named her "Most Likely to Win Jeopardy."
The highly anticipated "Star Wars I: The Phantom Menace," in which Portman starred as Queen Amidala, premiered in May 1999 — but the star was conspicuously absent from the movie's U.S. premiere.
Natalie Portman chose a less glamorous activity on premiere night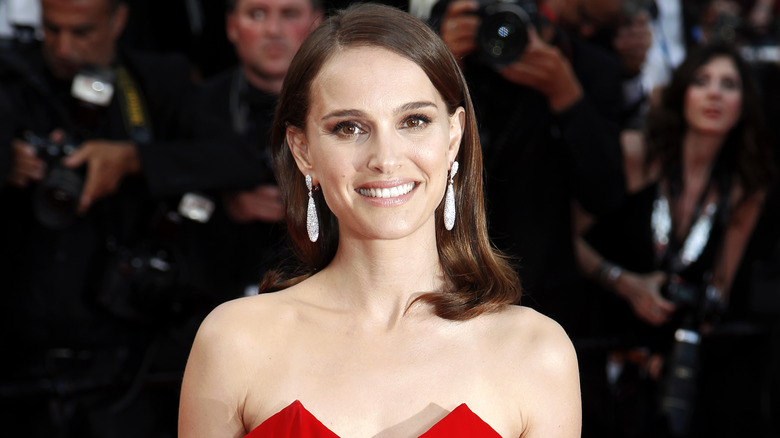 Andrea Raffin/Shutterstock
Instead of getting dressed up and walking the red carpet, Natalie Portman opted to stay at home to study for her final exams (via BBC). She'd already been accepted to Harvard University, but it seems that Portman didn't get a case of senioritis and she worked her hardest until the very last moment of high school. In fall of 1999, she headed to Harvard where she majored in psychology and graduated in 2003 (via Study.com).
"I don't care if [college] ruins my career ... I'd rather be smart than a movie star," Portman said when she began college (via Vanity Fair). She made the most of her time at Harvard, working as a lab assistant and contributing to an academic article that was published in a scientific journal, per Study.com.
Portman's acting career blossomed after she graduated from Harvard. In 2005 she earned her first Oscar nomination for "Closer" and she went on to win the Best Actress Oscar for her role in "Black Swan" in 2011 and earn a second Best Actress nomination for "Jackie" in 2017 (via IMDb). Portman told Vanity Fair that her father encouraged her to enroll in grad school to pursue a career as a doctor or lawyer. However, she ultimately decided that acting was the right career for her.
"It took me a while, coming from that background [as a child actor before realizing], 'This is what I want, and this is what I love. I enjoy this," Portman explained.