How You Can Play Jeopardy! Like A Contestant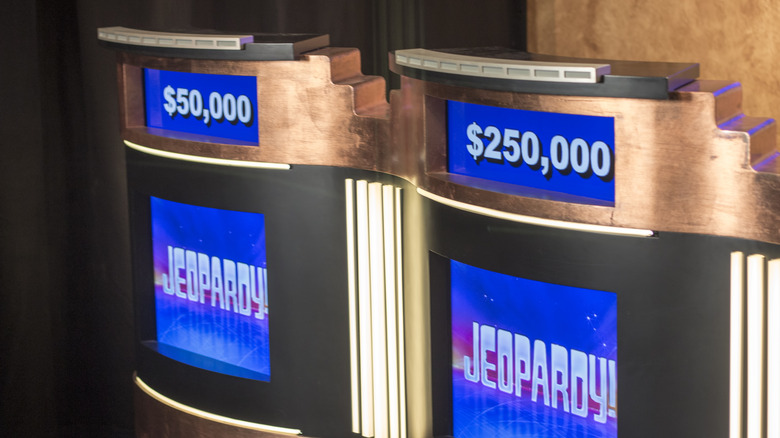 Ryan J. Thompson/Shutterstock
Jeopardy! is one of those shows that instantly transports you back in time. Airing for decades, the classic game show has long captured fans' attention and had them testing their trivia knowledge. Indeed, according to Insider, Jeopardy! has been on TV for 57 years after its first iteration aired in 1964. With over 8,000 episodes, the show has become a nightly staple for people all over the country. As more and more contestants walked away with some serious cash, the show quickly gained more viewers and fans.
With the most Emmys of any game show, Jeopardy! has an empire that spans merchandise, a Netflix deal, video games, and more. Now, fans can get even closer to the real experience behind the podium by answering questions and pondering the clues just like the contestants.
According to the show's website, you can now download Play Show TV to peruse the clues, compete against your friends, and try to win the (fake) prize money!
You can play Jeopardy! on Play Show TV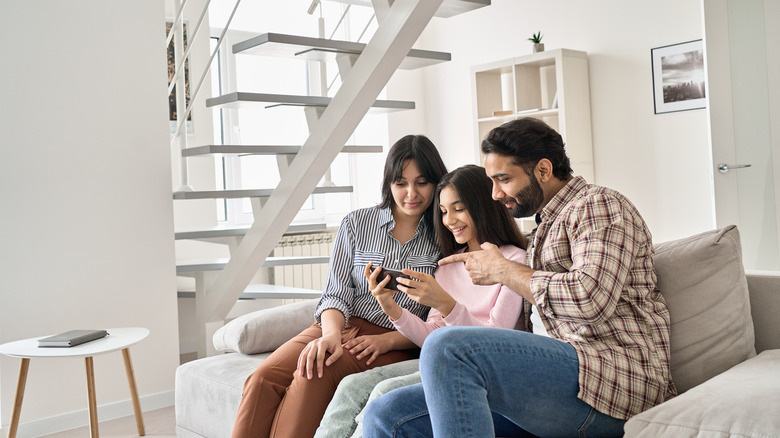 Insta Photos/Shutterstock
Essentially, the made-for-TV version of the game comes with all of the classic features of Jeopardy! like the categories to choose from, episodes and themes, the iconic buzzer, and more. According to the show's website, the Play Show TV game offers you the option to play former contestants you may remember from the show as well. If you have another Jeopardy! fan in your house, you can play against them with the makeshift buzzers on your phone.
With over 35 years of Jeopardy! episodes and themes to choose from, you'll always have a new experience to try. Perhaps the best part, you even get to sign your name to the podium just like the real contestants. To play, go to Play Show's website to find Jeopardy! and add it to your list for your next family game night.
Making things even easier, all you need is your phone and a TV to buzz in and share your answer.