Why Former Jeopardy! Contestants Think This Guest Host Is Ruining The Show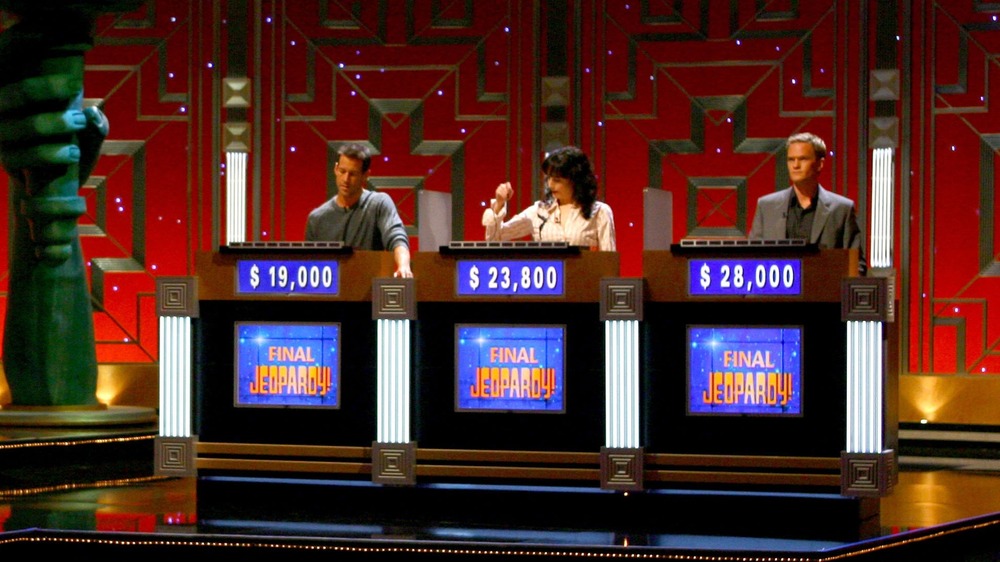 Scott Wintrow/Getty Images
While we can all agree that the shoes of the late legendary Jeopardy! host Alex Trebek will never truly be filled, no matter who guest-hosts the long-running trivia game show, fans have been relatively pleased with the list of celebs and A-listers who are slated to take over hosting duties for two week stints in the coming months. So far, we've seen former Jeopardy! Champ Ken Jennings take on the role, and from March 8 – March 19, journalist Katie Couric took over hosting duties.
"We're gonna look at ... people that are credible giving the clues, people that can actually give the clues accurately, that are going to be able to rule right or wrong on the responses, and that Jeopardy fans will enjoy in that role, but that will not try to make themselves the star, and will work to make the contestants and the game the star," executive producer Mike Richards previously told Entertainment Weekly.
Other celebs who are on the schedule for hosting include Shailene Woodley's fiancé and NFL star Aaron Rodgers, Anderson Cooper, Savannah Guthrie, The Big Bang Theory star Mayim Bialik, Bill Whitaker, and Dr. Sanjay Gupta. Currently, controversial host of The Dr. Oz Show, Dr. Mehmet Oz, is hosting Jeopardy! from March 22 – April 2, but fans and former contestants alike aren't thrilled with Dr. Oz filling in for Alex Trebek.
Here's why former contestants think Dr. Oz is ruining the beloved game show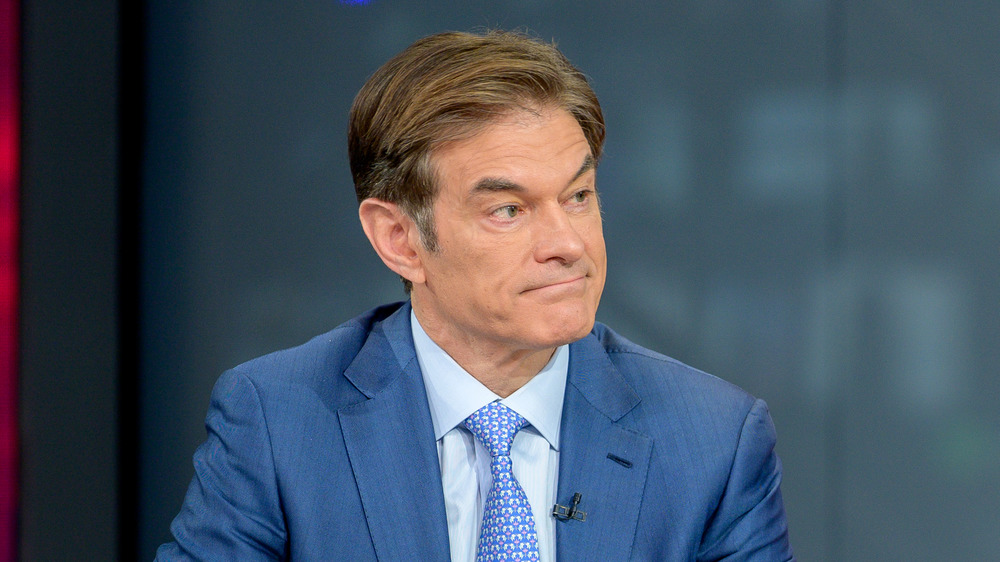 Roy Rochlin/Getty Images
In an open letter to executive producer Mike Richards, over 600 former Jeopardy! contestants expressed their concerns about having Dr. Oz host the show. "Dr. Oz stands in opposition to everything that Jeopardy! stands for," part of the letter reads (via Medium). "Jeopardy! is a show that values facts and knowledge. Throughout his nearly two decades on television he has used his authority as a doctor to push harmful ideas onto the American public, in stark contrast with his oath to first do no harm."
The letter then expands on Dr. Oz's history of "pushing harmful ideas" to the public, citing his "dangerous cures for autism," "promoting supplements that do nothing," "legitimizing gay conversion therapy," and more, chronicled in Forbes and CNN, as well as by GLAAD. "Jeopardy! is known for being incredibly rigorous; a well-deserved reputation," the end of the letter reads. "To then invite Dr. Oz to guest-host is a slap in the face to all involved."
Fans of the game show also added their two cents about Dr. Oz's hosting gig, with one Twitter user writing, "Dr. Oz hosting Jeopardy is great if the categories are BOGUS TREATMENTS, PSEUDOSCIENCE, BAD COVID TAKES, and MIRACLE CURES," and another saying, "Boycotting the dangerous Dr. Oz. Will be back when he leaves."