Royal Expert Explains How Prince William Is Paving The Way Forward For The Royals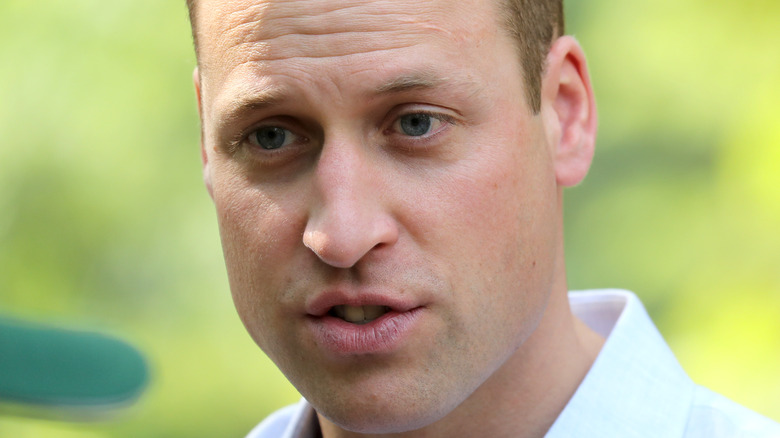 Chris Jackson/Getty Images
Prince William and Kate Middleton are the modern faces of the monarchy. The Duke and Duchess of Cambridge have become so well-known and respected that they've reportedly been given more responsibility within the royal family as of late, per The Mirror. Royal expert Andrew Lownie claimed that Queen Elizabeth has recently taken a step back from some of her royal duties due to her advancing age. However, other members of the family such as William and Kate have stepped up to fill the role.
"We're in a period of what can be called a soft regency, in effect the queen is standing back, not doing many roles," Lownie told Express. He went on to reveal that Prince Charles and his wife Camilla, Duchess of Cornwall, have also taken on more responsibility during this time. "The roles that [the queen] is doing are being accompanied by Prince Charles, everyone is being prepared for Charles and Camilla," Lownie explained. "As a result, William and Kate, who seem to be very popular, are stepping into the position that Charles and Camilla had. Because they are, I would say almost more popular than Charles and Camilla, they've probably been given a higher role."
William and Kate have also seemingly taken on more duties within the family since Prince Harry and Meghan Markle opted to step away from the royal lifestyle and move to California, leaving the Cambridges as the young, fresh faces of the monarchy.
Prince William has risen to the challenge during a difficult time in the royal family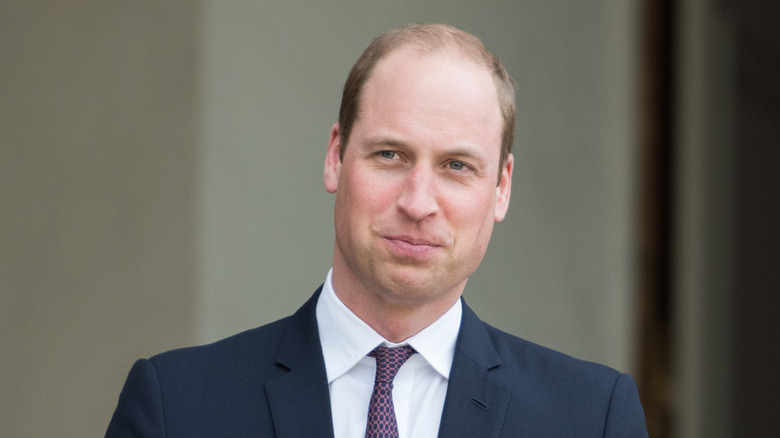 Frederic Legrand - COMEO/Shutterstock
Royal author Robert Lacey chimed in with his thoughts on how Prince William has been stepping up during the turbulent time for the royal family, per People. As the future king, William is preparing himself to lead the monarchy one day and he's appears to take great pride in that role. "Following the April death of Grandpa [Prince] Philip, William has stepped up to become one of the top three family figures, adding the ginger of youth to royal strategy," Lacey stated. "It's a crucial inflection point — this heir-in-waiting is under pressure like none before in recent history."
However, Lacey claimed that William may be the perfect person to be able to understand and step up to the challenge of pulling the monarchy through this difficult period thanks to traits that he inherited from his late mother, Princess Diana. The author admitted that William can be more outspoken about issues, much like Diana, and even called out the BBC after an investigation found that journalist Martin Bashir used unethical methods to obtain a 1995 interview with his mother.
In addition, William's popularity is a whopping 80% among Brits, coming in second only to the queen. It seems that William's fresh ideas, tough attitude, and respect for tradition has won over the public, and could help royals continue to thrive in the future.