The Real Reason Ben Flajnik And Courtney Robertson Ended Their Engagement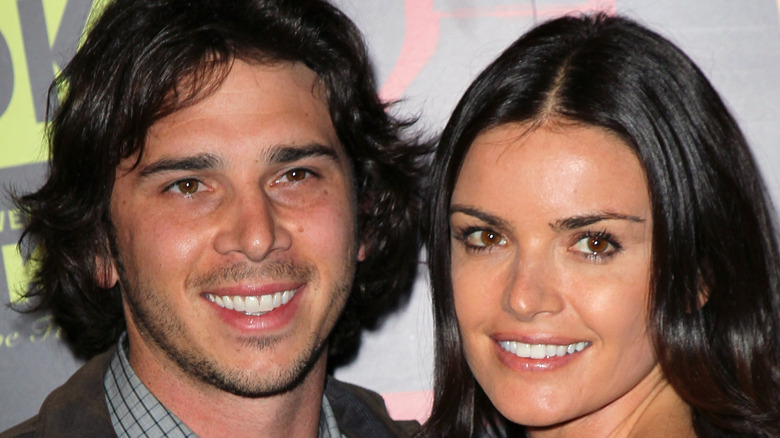 David Livingston/Getty Images
They were one of the most controversial couples in Bachelor Nation history but, despite asserting they were going to overcome the odds, inevitably, they couldn't. As Us Weekly notes, Ben Flajnik chose the villain of his season, Courtney Robertson, at the end of his "Bachelor" journey in 2012, much to fans' consternation. Once they'd broken up, Robertson decided to tell her side of the story, releasing tell-all memoir, "I Didn't Come Here to Make Friends: Confessions of a Reality Show Villain," in 2015. However, she admitted, the "only backlash I got was from Ben himself," per Us Weekly. Robertson later married Humberto Preciado, with whom she has one child, with another on the way in 2022.
According to Flajnik, his ex remains "quite friendly" with his sister, whom Robertson reportedly talks to a lot. Although he wasn't happy about Robertson's book, the former Bachelor argued, "Courtney was always a really nice person, deep down. She got a pretty raw deal with the edit." Likewise, the children's author has zero regrets about giving his final rose to her, revealing, "I was, like, head over heels in love with Courtney. She was the only one." Flajnik also confirmed the two have made up in the intervening years and are on good terms. But, why did they call off their engagement in the first place?
Ben Flajnik and Courtney Robertson couldn't meld their lives together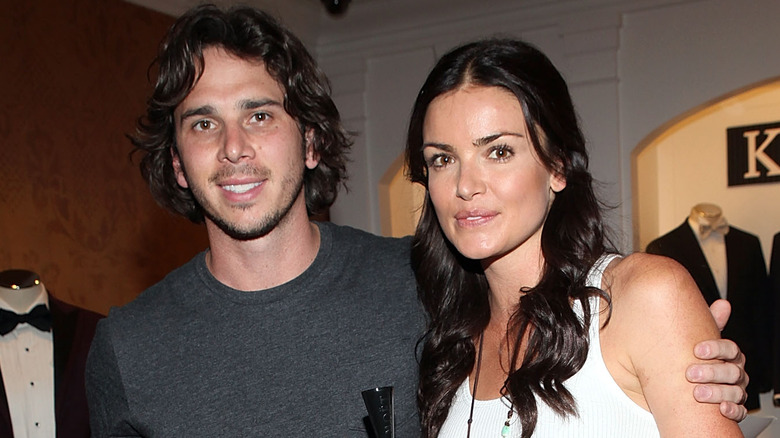 Robin Marchant/Getty Images
According to USA Today, "Bachelor" couple Ben Flajnik and Courtney Robertson confirmed they'd called off their engagement in a statement to In Touch, revealing, "We have decided to end our romantic relationship. The ups and downs weighed heavily on us both and ultimately we started to grow apart because of the distance, time apart, and our need to focus on our respective careers." The move came just a few months after they'd had a "soft move-in," to a shared home in San Francisco, and less than a week after Robertson posted photos of them wine harvesting together. The exes confirmed simply, "We have nothing but the utmost respect for each other, and both feel this is the right decision."
Flajnik would only tell People "it's true" when reached for comment. The outlet notes the couple split up on the show too, shortly after he got down on one knee for a romantic mountaintop proposal. By the time "After the Final Rose" rolled around, they were back together again. As Flajnik revealed at the time, "The woman that I saw on TV isn't the Courtney that I know." The couple broke up because of her behavior on the show. They took things slowly after getting back together, even enduring a long-distance relationship. The former Bachelor acknowledged they were slowly "acclimating our lives together and our friends together" but were still getting to know each other. Ultimately, they couldn't manage it.