The Musical Group You Never Knew Natalie Portman Was A Part Of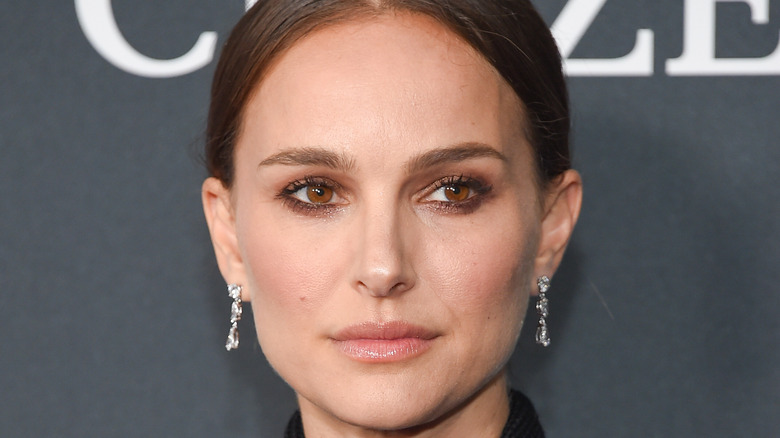 DFree/Shutterstock
As far as actresses go, Natalie Portman is by far one of the most recognizable. Whether you loved her as the young protégée Mathilda in "Léon: The Professional," Padmé Amidala in the "Star Wars" universe, or Evey Hammond in "V for Vendetta" (via IMDb), the Israeli American actress is hard to avoid on the big screen ) –- and rightfully so. Over the course of her career, she's earned an Academy Award, two Golden Globes, and dozens of other accolades, as noted by Biography. 
Outside of acting, Portman has a lot of interests which she's managed to balance throughout her career. While filming the "Star Wars" trilogy, she continued studying in high school –- even making it to the semifinal rounds of The Intel Science Talent Search (via New York Minute Mag) before attending Harvard University to obtain a bachelor's degree in psychology. "I don't care if [college] ruins my career," Portman told the New York Post at the time (via Fox News). "I'd rather by smart than a movie star."
Aside from focusing on her studies, Portman has also dipped her feet into the music industry.
Natalie Portman initially made her start in an environmental band called the World Patrol Kids
Prior to being cast as Mathilda in "Léon: The Professional," Natalie Portman was actually a member of the World Patrol Kids (via Billboard). At 11 years old, the future star was singing about recycling and that kids can change the world. You can see her musical stylings in this amazing video (via YouTube) at around the 1.12 mark where she provides a harmony with her bandmates.
"There were, like, eight people who would come in and out," she recalled of the group during an appearance on James Corden's "The Late Late Show" in 2016. "We would perform at, like, Earth Day. It was really dorky, OK?" (via YouTube). Corden also happened to have a clip of her singing on hand, to which Portman unsurprisingly reacted with humor and embarrassment (via Entertainment Weekly).
This isn't the only time Portman has lent her voice to music. In 2005, she rapped in the track "Natalie's Rap," which aired on "Saturday Night Live," as well as videos for Paul McCartney and Devendra Banhart (via Billboard).