What Does Leah Remini Really Think Of Laura Prepon?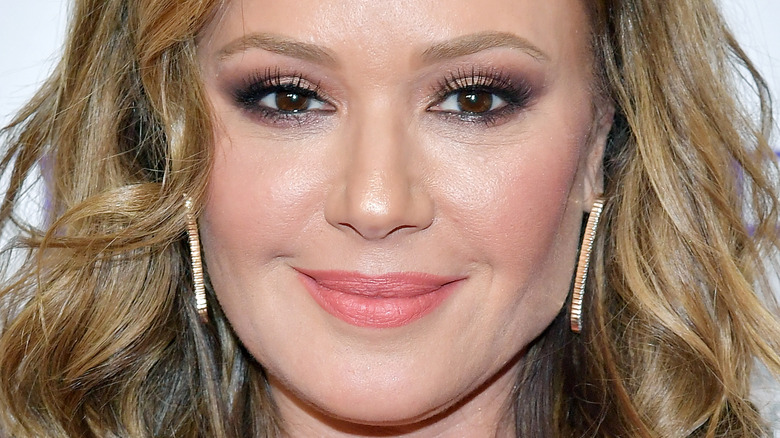 Amy Sussman/Getty Images
Leah Remini has expressed her disapproval of Laura Prepon's approach to leaving the Church of Scientology. According to Us Weekly, Prepon revealed in August 2021 that she had quietly left the Church of Scientology five years earlier. However, during an interview with Daily Blast Live on Tuesday, September 28, Remini said she was disappointed that the "That '70s Show" star chose not to speak out publicly about her experiences with the religion. 
"I got people into Scientology — I promoted it most of my life," the "Kings of Queens" actress said. "For those of us who were in the public eye and who were speaking on behalf of Scientology, getting people into Scientology, I feel that we have a responsibility to do the work when we find out that none of those things we were doing was not only [not] helpful, but damaging and very harmful to people's lives."
During the interview, Remini also revealed that she had "reached out" to Prepon to encourage her to speak out against the Church of Scientology. However, the actress also noted that "not everybody who has a voice uses it."
Laura Prepon revealed why she left the Church of Scientology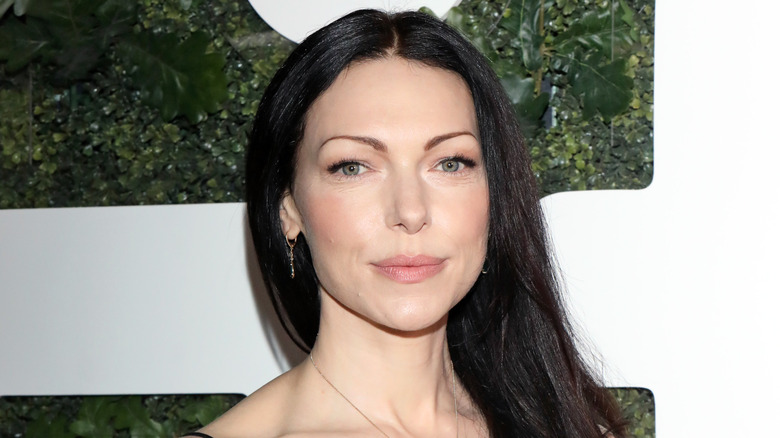 Jeremy Chan/Getty Images
During the Daily Blast Live interview, Leah Remini went on to claim that Laura Prepon is a person who feels "they don't have a responsibility to speak out," adding, "Do I respect it? I mean, not really."
Per Us Weekly, Remini exited the controversial religion back in 2013 and has been outspoken in her criticisms of the Church of Scientology ever since. 
Speaking to People in August 2021, Prepon revealed that she was "no longer practicing" Scientology. "I've always been very open-minded, even since I was a child. I was raised Catholic and Jewish. I've prayed in churches, meditated in temples. I've studied Chinese meridian theory. I haven't practiced Scientology in close to five years and it's no longer part of my life," she added.
During the interview, the "Orange Is the New Black" star also revealed that her husband Ben Foster, with whom she shares two children, never joined the Church of Scientology, and hinted that motherhood contributed to her decision to leave the religion. "As a brand new mother, I was reflecting so much on my own upbringing and the way I was mothered ... If motherhood has taught me anything so far, it's that something can work out for a period of time and then you move on and evolve from that," she told the publication.