Millennials Vs. Gen Z: How Their Beauty And Skincare Routines Differ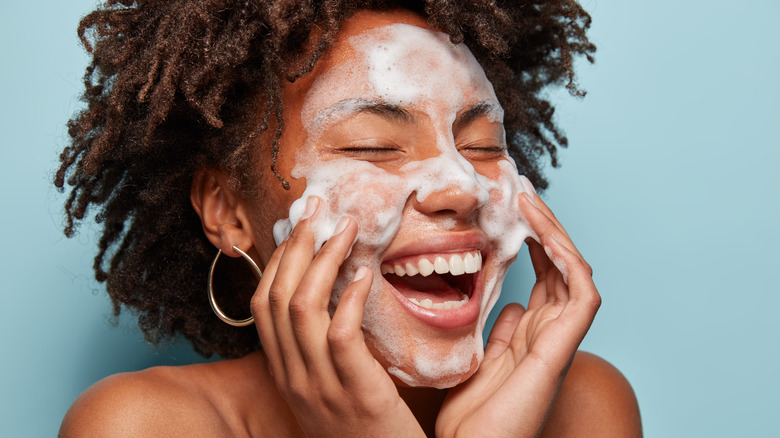 WAYHOME studio/Shutterstock
Since the days of Proactiv and thick eyeliner, the general approach to beauty and skincare has changed greatly. As teens pouring through the sacred pages of "Seventeen," millennials were rarely ever persuaded to explore the realms of skincare. Often, more attention was paid to makeup. Even if you had problematic acne, a few heavy applications of foundation could disguise any skin issues.
As Beautytap reported, millennials are far less likely to have developed comprehensive skincare routines, as skincare has only become a hot topic in the past few years. While millennials have skincare routines that consist of only a few staples and are generally less adventurous when it comes to testing out different skincare products, Gen Zers tend to actually prioritize a skincare routine over a makeup routine. This means that Gen Zers will often have skincare routines that consist of 10 or more products throughout the day. 
According to PureWow, while millennials will continue using basic skincare products like cleanser, toner, moisturizer, and sunscreen, Gen Zers have begun investing more in serums, facial sprays, and inventive items from Gen Z-friendly companies like Glossier. This reliance on more extensive skincare routines is coupled with recent trends, like skinimalism, that showcase Gen Z's appreciation for showing off their natural skin.
Millennials and Gen Zers approach their makeup routines quite differently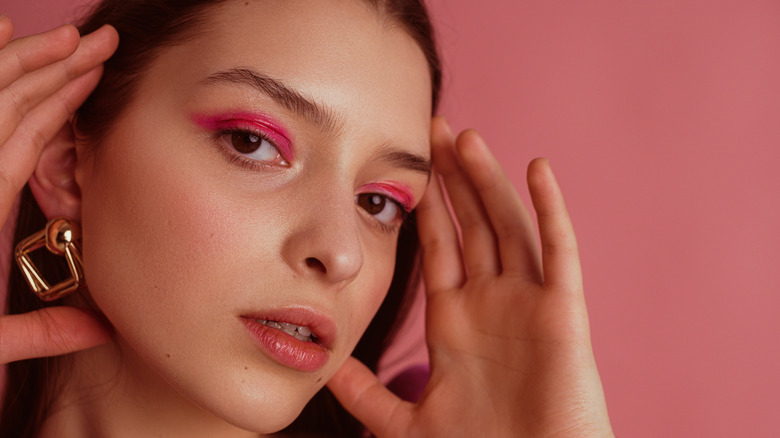 Victoria Chudinova/Shutterstock
From a young age, many millennials were only encouraged to follow beauty rules set in texts like the "Bobbi Brown Beauty Book." As Beautytap reported, one of the more infamous beauty rules handed down from the "Bobbi Brown Beauty Book" discouraged millennials from ever applying oil to their face, and from shiny makeup looks in general. 
Aside from tending to play by the rules, millennials are also more frugal when it comes to their beauty budgets. Unlike their Gen Z counterparts, who are a bit more reliant on online-only beauty brands, millennials are still likely to shop for their makeup and skincare products, per Beauty Packaging. Millennials are also more likely to have a more minimal makeup routine.
Gen Zers are far more likely to break the rules with their beauty routines and appreciate companies who are also willing to do so. According to Vogue Business, Gen Zers generally seek out ethical companies that offer makeup that's ethically created, vegan, and available in a wide variety of shades. When it comes to actually applying their makeup, Gen Zers have thrown the rule book out the window to make artistic creations that speak more to their personal styles and less to current trends. "They are much more experimental," makeup artist Min Sandhu told Vogue Business. "It has to do with embracing the different facets of their personality and their different moods and feelings." As it turns out, age isn't just a number.