Here's What Katie Couric Revealed About Prince Harry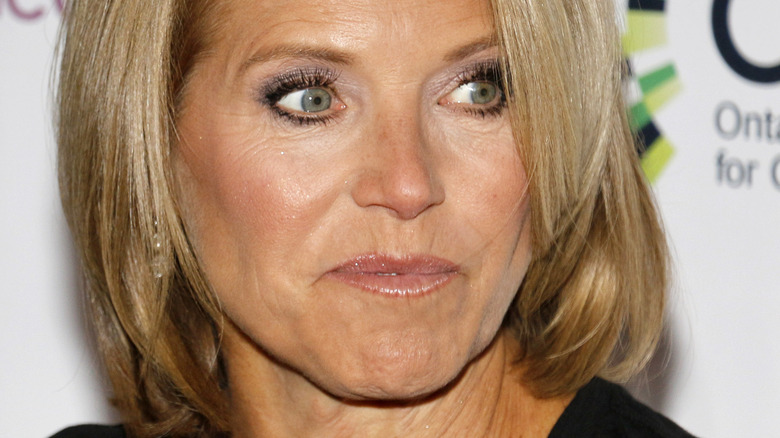 Tinseltown/Shutterstock
To say former "Today" host Katie Couric's book is making waves ahead of its publication is definitely an understatement. The tome, entitled "Going There," lives up to its name, with the iconic TV personality allegedly revealing her (very) honest takes on everyone from Martha Stewart, to Larry King (via The Daily Mail).
Another prominent person Couric talks about in "Going There" is Prince Harry, according to the Daily Mail. The mom of two doesn't exactly have the nicest things to say about the former royal, according to the outlet, with claims that folks at the publication have seen a copy of her manuscript.
Couric claims she met up with the prince at a polo match in Brazil during his "wild-oats sowing phase," before he married Meghan Markle, left London, and his royal duties, and moved to the United States.
Her recollection of Harry wasn't so fond, with Couric writing in her book that he reeked of cigarettes, while alcohol seemed to "ooze from every pore" of his body. Ouch!
Katie Couric spares no one in "Going There"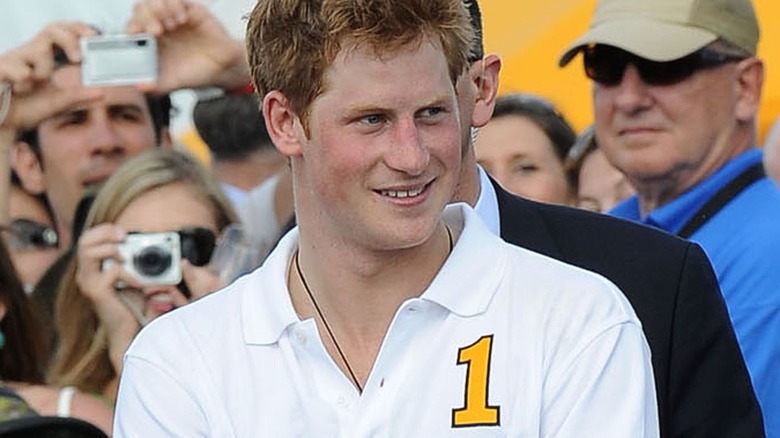 Everett Collection/Shutterstock
Prince Harry shouldn't take Couric's criticism too much to heart, since she also penned brutally honest takedowns of her own ex boyfriends, including Brooks Perlin, whom she dated before marrying John Molner. Seeing the entrepreneur, who was more than 15 years younger than Couric, "screamed midlife crisis," she writes in "Going There" (via Daily Mail and NY Daily News).
It also seems like few of Couric's colleagues or interview subjects were safe from rebuke in the book, including Deborah Norville, whose perfection Couric calls "relentless," and King, who the former anchor alleges made an unwanted advance toward her.
Over on Twitter, folks were reacting to the buzz around the book, with one person commenting on the New York Post story on the subject, "Desperate plea for relevance. Hahaha." Other Twitter users expressed an interest in reading the book, but someone else joked about her Prince Harry comments, "I would likely 'stink of alcohol' if I was told I had to meet Katie Couric for an hour. Prince Harry is back in my good books after reading this."