How Michael Cohen Was Helpful To Tiffany Trump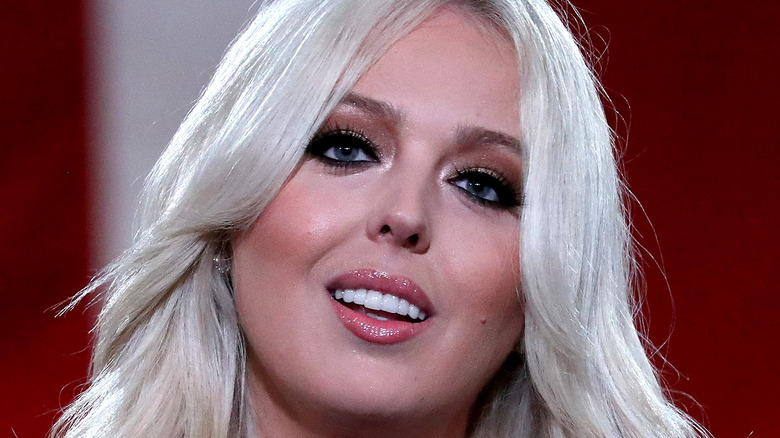 Chip Somodevilla/Getty Images
Of all the Trump children, Tiffany, a product of her father, Donald Trump's, controversial relationship with Marla Maples, gets the rawest deal. As People notes, Tiffany grew up with her mother in California, only visiting the former president during school holidays. 
However, she was front and center during the final stages of his presidential campaign and subsequent White House tenure, even singing his praises during a speech at the 2016 Republican National Convention. Despite their public-facing bond, father and daughter frequently go months without speaking, with Tiffany even feeling "awkward" and unwelcome at family functions, according to an insider.
They grew closer while working on the road together, but the relationship fizzled out once Donald actually took office. "They always had a strained relationship her whole life, and it got exacerbated by the presidency," said a source. "It's gotten much worse now." 
Tiffany is similarly distant from her half-siblings, particularly considering that Donald left his first wife, Ivana Trump, for Tiffany's mother. Maples herself admitted that, although the former president was always financially generous with his daughter, he didn't provide any "day-to-day skills as a parent." According to several sources, their relationship is strained because Tiffany didn't grow up in the Trump household.
However, Donald's famous fixer and lawyer Michael Cohen was on hand to assist Tiffany when necessary.
Donald Trump's fixer Michael Cohen felt bad for Tiffany Trump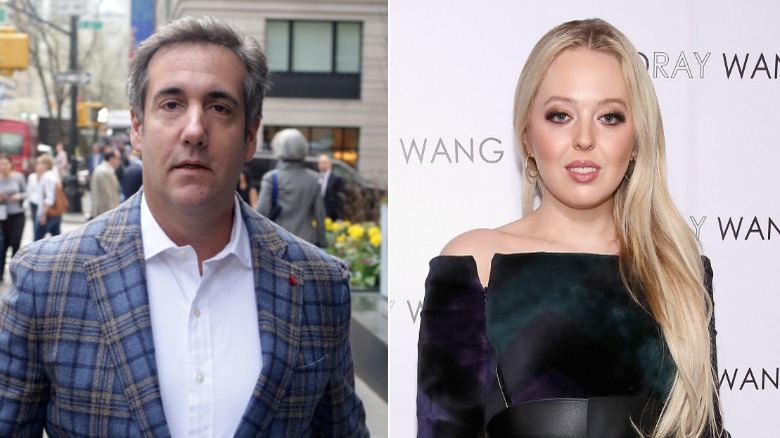 Yana Paskova, Astrid Stawiarz/Getty Images
Although Tiffany Trump is essentially the runt of the family, she had at least one person in her corner in the form of her father's disgraced lawyer and fixer Michael Cohen. He once described Tiffany as the "red-haired stepchild" (via The Guardian), which seemingly made Michael more eager to help her out. 
His daughter, Samantha, revealed to Vanity Fair that she and Tiffany shared a mutual friend. "But she knew who my dad was because Trump never wanted to deal with her, [so] my dad was helpful to her," Samantha said. She acknowledged that it must have been difficult for Tiffany to grow up feeling like she was unwanted. However, being estranged from her family worked in Tiffany's favor when, following the capitol riot in 2021, prosecutors sought to speak to all of Donald Trump's adult children — except for her (via Politico). 
As SCMP reports, Madeleine Westerhout, a former executive assistant to the president, was forced to step down after suggesting to the media that she had a better relationship with Donald than his daughters — Tiffany, in particular. He reportedly doesn't like being photographed with her, believing that Tiffany is overweight, which is something Michael also noted, per The Guardian. Westerhout even suggested that Donald wouldn't be able to pick Tiffany out of a crowd. 
Donald shot her claims down, tweeting that his daughter is a "wonderful person" and a "great student" whom he loves very much.