This Is Why Teresa And Joe Giudice Divorced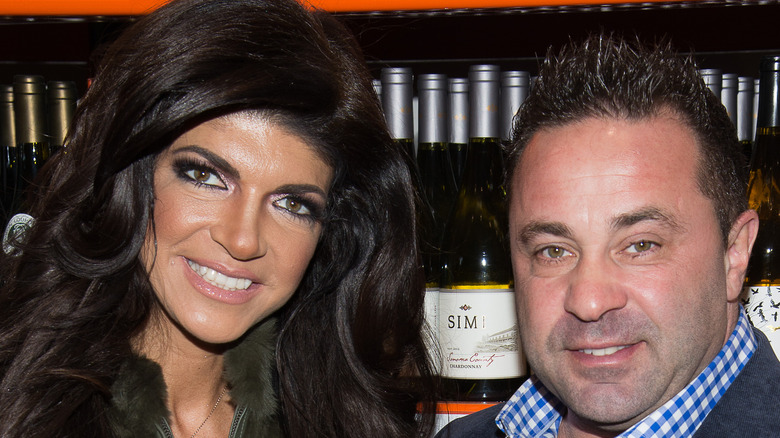 Dave Kotinsky/Getty Images
Teresa and Joe Giudice's relationship was once at the heart of Bravo's "Real Housewives of New Jersey." A complicated legal situation led to the dissolution of the relationship, however, with it all playing out in the public eye and across the franchise's 12-year history (per IMDb).
Both the Giudices were indicted on federal fraud charges on July 29, 2013, after years of smaller legal and financial issues (per People). In October 2014, the two were sentenced to jail time. Teresa served 11 months of a 15-month sentence, while Joe served all 41 months of his sentence. 
However, their sentences were staggered so that their four children never had to be without one of their parents. As a result, Joe and Teresa stopped living together as of 2015. In 2019, they admitted that it had a major impact on their relationship. After 20 years of marriage, the two decided to call it quits when faced with a long-distance relationship.
Teresa and Joe Giudice had every intention of staying together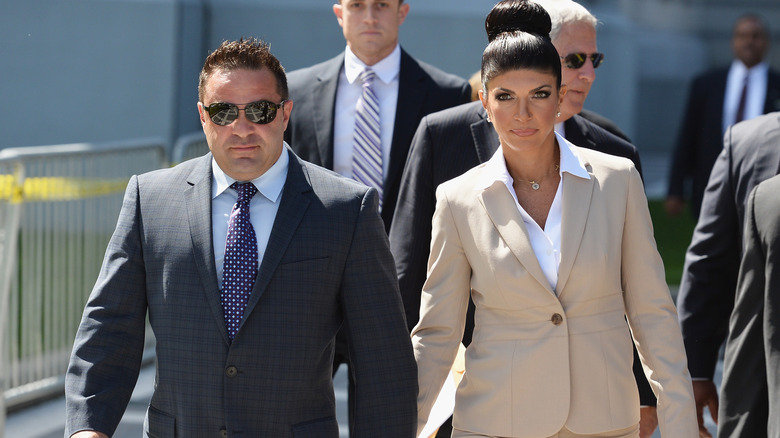 Mike Coppola/Getty Images
Teresa and Joe Giudice had every intention to keep the family together for their four daughters. In a July 2016 interview after Teresa's sentence was served and before Joe's had been completed, she said she felt that their future together was secure. "He's gonna be home, we're gonna be together, and that's that I'm looking forward to," she tearfully told ABC News (per People).
In 2018, things became more complicated when it was announced that Joe would be deported to Italy after completing his prison sentence. Joe appealed the deportation three times but was ultimately denied (per NJ.com). As for the relationship, cheating rumors surrounded both Joe and Teresa, leading to a video confrontation between the two, with Bravo's Andy Cohen moderating as the two questioned the future of their relationship (per Page Six).
Teresa took her daughters to see their father in Italy. During that time, the two came to terms with their reality. "Teresa and Joe talked about their future when she and the girls were in Italy and decided it was best for them to separate," a source told Us Weekly. "Neither of them wanted to be in a long-distance relationship."
The Giudices' divorce was finalized in September 2020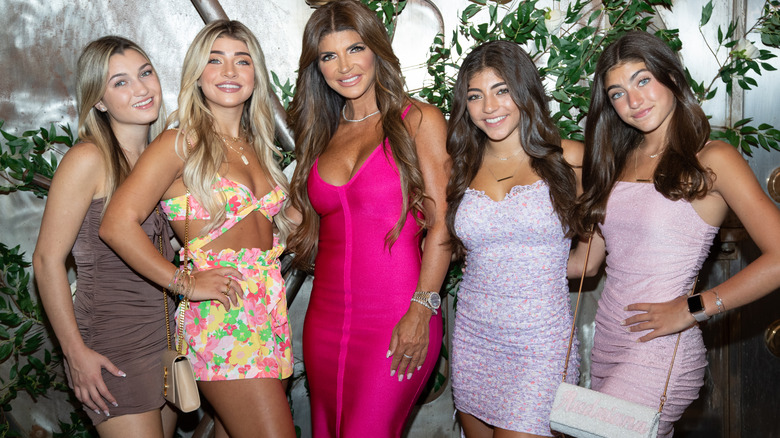 Manny Carabel/Getty Images
Though she didn't want to divorce, Teresa Giudice admitted that she knew the marriage was over. "I've known for like a long time. Just because we've been apart for so long," she told People. "We've been apart for a really long time. After my mom passed away, like a lot of resentment, a lot of things that just happened after I lost my mom."
The divorce was finalized in September 2020. Teresa later revealed that Joe Giudice didn't get anything in the divorce. "In our divorce settlement, I get the house and Joe walked away with nothing because I paid off all his debt," she said (per Page Six). "And I've been taking care of our daughters for five years now all on my own."
Joe opened up about co-parenting his four daughters (pictured above with Teresa) from another continent. "I've known Teresa since she was born ... I can't get mad at her," he admitted to E! News. "She's the mother of my four daughters and she's taking care of them right now because obviously I can't. What am I going to do, have the kids move here to a country that they don't even know the language? That would be a disaster."
He added that the family simply had to move forward and make the best of a bad situation. "It's a shame what they had to go through, those kids ... At the end of the day, you know, we're doing our best."