The Real Reason Jimmy Fallon Left SNL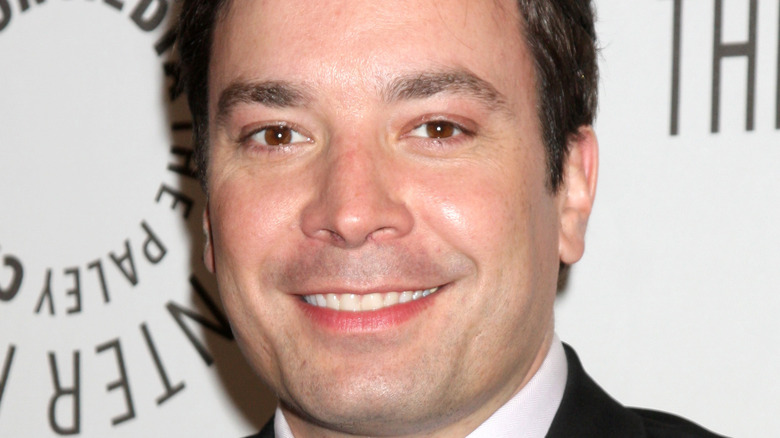 Kathy Hutchins/Shutterstock
Jimmy Fallon's comedy isn't subtle and his laugh isn't discerning; you'll hear it over ridiculous sketches, spot-on impersonations, and awkward interview moments every weeknight on NBC. "The Tonight Show" host's infectious energy and likable persona has won him four Emmy awards out of 16 nominations (via Emmys). It's also brought 28.4 million subscribers to his YouTube channel; although, the 12 million views on him messing up Donald Trump's hair will forever be a notable moment in history (via YouTube).
But before Fallon took over the late night shift, he performed countless song parodies and sketches for six seasons on "Saturday Night Live" (via Entertainment Weekly). He was also the co-host of the "SNL" newscast segment Weekend Update with Tina Fey, who said told EW, "I want to do [the segment] as long as Jimmy wants to do it, and as long as it still seems good." However, Fallon announced his exit in 2004 on the show: "This is my last show. Good night and have a pleasant tomorrow" (via EW).
Jimmy Fallon wanted to act on the big screen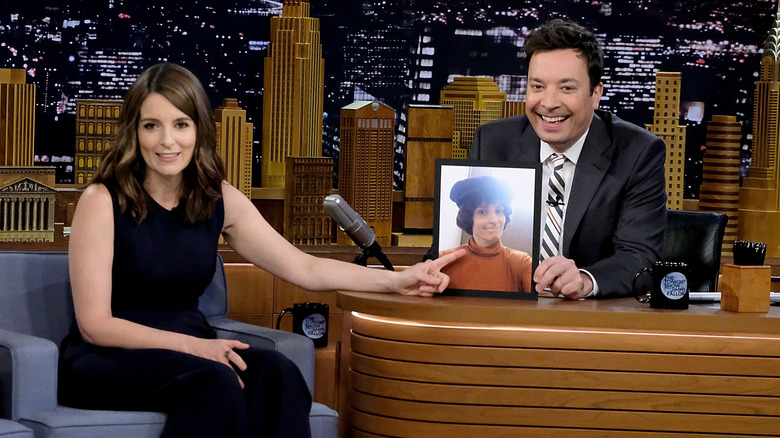 Jamie Mccarthy/Getty Images
In 2002, Fallon spoke to Entertainment Weekly about the impact "Saturday Night Live" had had on him and his career. "The whole reason I'm getting movie offers is because people see me on the show," he said. "This is the place that gave me everything, and I have to give everything back to the show. ... Why, are you getting tired of me?" However, he left the show two years later to take up the offer on making it big as an actor (via Los Angeles Times).
He starred opposite Queen Latifah in "Taxi" soon after he left the "SNL" desk, played Drew Barrymore's love interest in "Fever Pitch," and even dabbled in voicing animated characters (via IMDb). His movie career fizzled after that and Fallon came back to the NBC studios at Rockefeller in 2009 to host "Late Night," succeeding Conan O'Brien in that chair (via Who2). Earlier this year, "The Tonight Show" was renewed for the next five years, so we'll be seeing Fallon do what he does best: genuinely entertaining television (via Variety).