R. Kelly Survivor Reveals Startling New Details About The 2019 Gayle King Interview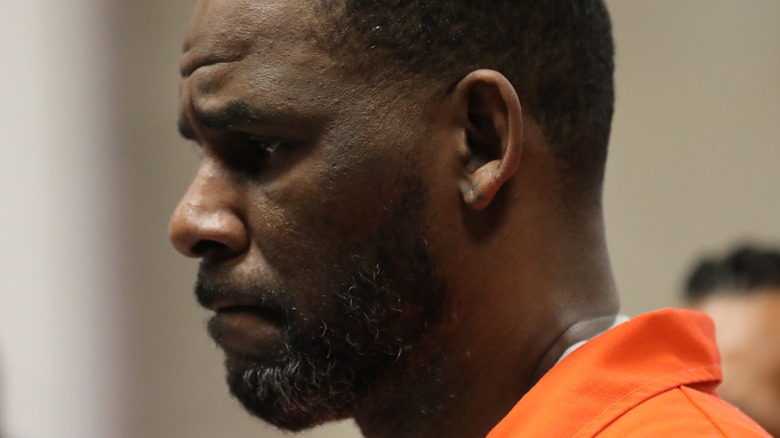 Pool/Getty Images
For the last two decades, musician R. Kelly has faced several serious accusations of sexual abuse (via BBC). He was found guilty of eight counts of sex trafficking and racketeering and will be sentenced in a New York court in May. He could face life in prison. He has a long history of preying on women, especially teenagers. It started with his 1994 marriage to singer Aaliyah, who was just 15 years old at the time.
From that point on, he was in constant legal trouble. He was sued in 1996 for emotional distress from an ex-girlfriend, sued by an intern in 2001, racked up two more court cases in 2002, was charged with child abuse the same year, and continued to face accusations until now when he's finally been charged with his worst crimes yet.
According to The Guardian, R. Kelly's ex-wife claims that he shamed victims into staying silent about the abuse they faced from him. Now, more and more victims are coming forward with their abuser behind bars.
If you or anyone you know has been a victim of sexual assault, help is available. Visit the Rape, Abuse & Incest National Network website or contact RAINN's National Helpline at 1-800-656-HOPE (4673).
His victims were forced to lie in his defense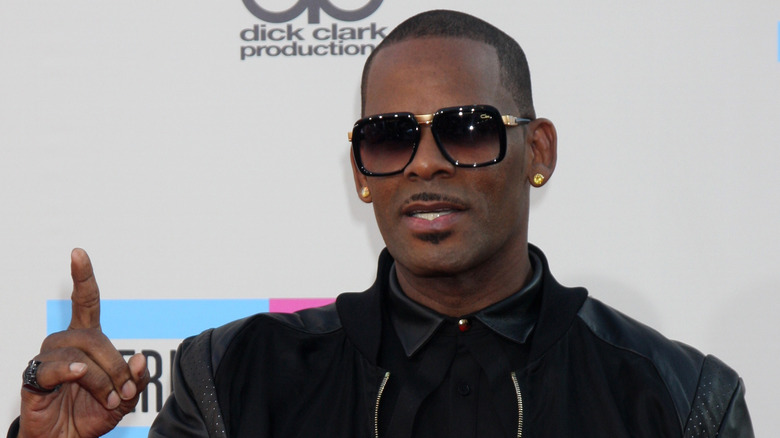 Kathy Hutchins/Shutterstock
In a shocking interview with Gayle King, another victim of R. Kelly has come forward with sexual abuse allegations (via People). Azriel Clary was speaking in defense of her abuser just two years ago, but the reason behind those actions is not surprising from a victim of abuse. According to Clary, R. Kelly was telling her what to say.
"He told us to be angry and be upset and 'she's gonna try to do this,' and so we were, we came in angry," recalled Clary. "I was scared because I was like, 'I don't want the world to see me this way,' you know? I'm loving, I'm caring, I'm compassionate, and no one got to see that side of me."
She continued, "Before that interview, he had us practicing every single day, answering questions ... and if he didn't like our answers, he would tell us exactly what to say and how to say it."
She shared that she was scared of him, which prompted her to lie in that 2019 interview (via CBS News). However, that interview helped her realize she was abused. "It kind of made me kind of wake up in a sense, and realize, 'Why am I acting like this? Why am I putting myself through all of this misery? Why am I exploiting myself for a man who has me in this position in the first place, you know?' And I really had to come to terms and, you know, realize that it wasn't love. Love doesn't hurt, you know?"