Inside R. Kelly's Relationship With His Ex-Wife Today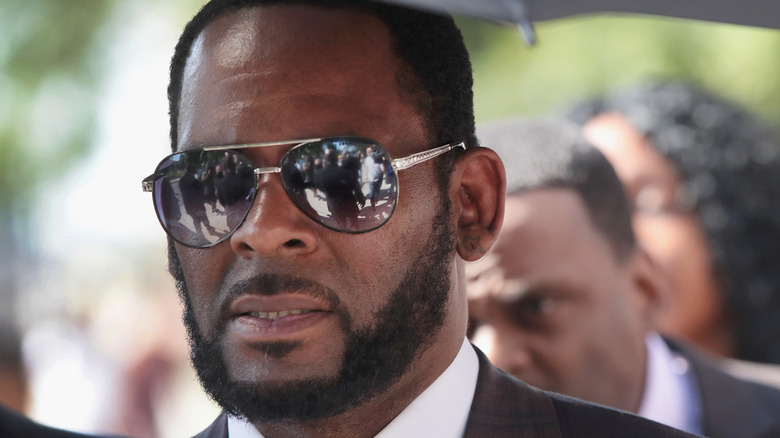 Scott Olson/Getty Images
Since the start of his music career in the early 1990s, singer R. Kelly has been navigating various reports and accusations of sexual assault, particularly of minors. After two decades of dodging punishment for his actions, however, Kelly is finally receiving his due retribution. Per the BBC, he has been found guilty of eight counts of sex trafficking and one of racketeering, as well as a series of separate charges for child sex images, obstruction, kidnapping, forced labor, and more, according to the New York Times. As a result of his crimes, he is facing 10 years to live in prison. "Today's guilty verdict forever brands R. Kelly as a predator who used his fame and fortune to prey on the young, the vulnerable and the voiceless for his own gratification," said Jacquelyn M. Kasulis, acting U.S. attorney in Brooklyn on September 27, 2021, per the New York Times.
But aside from the many victims and their families, loved ones, and friends who have been affected by Kelly's atrocious crimes, his own family has also found themselves caught in the crossfire.
Drea says she experienced a great deal of abuse throughout her marriage to R. Kelly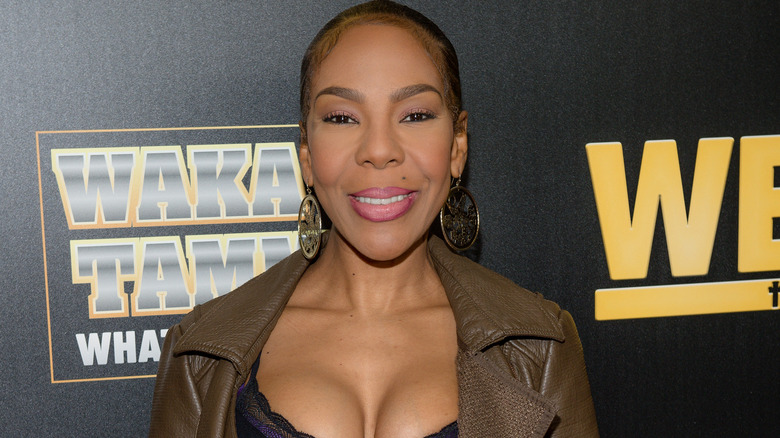 Marcus Ingram/Getty Images
R. Kelly was married to Andrea Lee — who goes by Drea — from 1996 to 2009. Drea says that in the time that she and the R&B singer were together, she was "physically and sexually abused" by him, and described their marriage as "very much Dr. Jekyll and Mr. Hyde," per The Independent. She added that she was in a "constant state of fear" and "walking on eggshells" throughout her 13 year marriage to the singer.
But despite the challenges and abuse that she faced during their relationship, Drea explains the contradictory emotions she's been experiencing since news of her ex-husband's guilty verdict. "I feel that my heart is in two places," she told "Good Morning Britain" on September 27. "My heart definitely goes out to the survivors and the courage that it takes to come forward and tell the story, but my heart breaks as a mother because this is now the legacy that my children will have to dream with and their children's children," she explained, per the Daily Mail.
R. Kelly and Drea share three children together: daughters Joann and Jay, and son Robert Jr. (via Hollywood Life). His relationship with his children certainly appeared to be a stained one, as daughter Joann — who goes by Abi — once explained that she tries not to pay attention to news about her father in an attempt to prevent him from being a part of her everyday life. "[We] don't have a relationship," she added, per NBC News.
Put an end to the victim shaming, says ex-wife Drea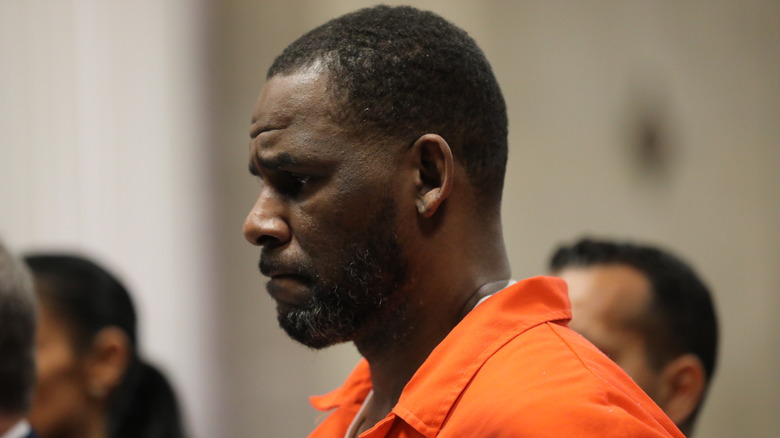 Pool/Getty Images
Despite R. Kelly's estranged relationships with his children, Drea believes that they'll never truly be able to avoid the truth of their father's actions and his legacy. "You cannot walk away from your bloodline. It's a part of their DNA, they can't escape it even if they want to," Drea said, adding, "I also support my children in whatever they feel because at the end of the day, whether he ever sold another song, found guilty or not guilty, what is true and what will always be true is that it's their father, so they have the right to feel whatever they feel" (via the Daily Mail).
As a victim of sexual assault herself, Drea believes that many women fear coming forward about their abusers because of victim blaming. She added that, while it's great to see women beginning to feel the confidence and strength to make their abuse known, the real change must happen in the courtroom. "If they're still victim shaming, victim blaming, and women being afraid to speak their truth, we can never get to a court system where justice can be served," she said (via The Guardian).
If you or anyone you know has been a victim of sexual assault, help is available. Visit the Rape, Abuse & Incest National Network website or contact RAINN's National Helpline at 1-800-656-HOPE (4673).