Why Taylor Swift's Latest Announcement Has Fans Going Wild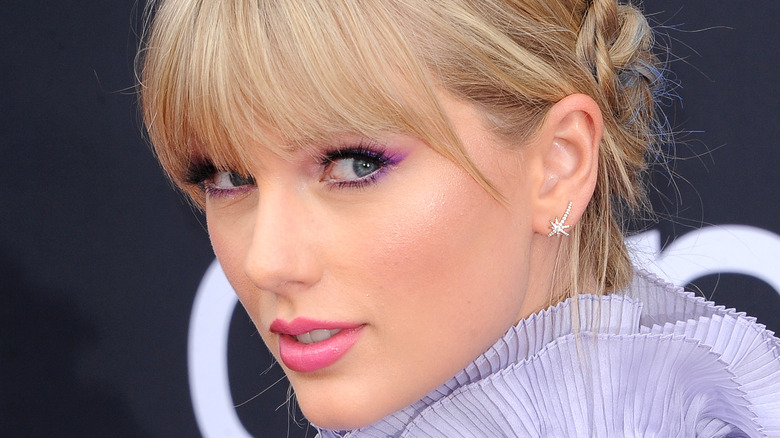 Tinseltown/Shutterstock
Swifties, update your calendars! Taylor Swift is in the process of rerecording five of her old albums to have total control of her own music (via Capital FM). Her latest album to get the "Taylor's Version" treatment is her 2012 "Red" album, and it's going to have 30 tracks as compared to the original's 16, including one that's 10 minutes long (via USA Today). The plan was to release it on November 19, but Swift has a surprise for fans.
The singer announced on Twitter, "Got some news that I think you're gonna like — My version of Red will be out a week earlier than scheduled (including the 4 disc vinyl) on November 12th! Can't wait to celebrate the 13th with you and our new/old autumn heartbreak album." The comments following the announcement showed the singer's fans, somewhat predictably, lost their minds.
"I am so beyond excited!!," one fans wrote on Twitter. "[Your] music always is so comforting, warm, and brings so much joy into my life. Ready for November 12th!!" Another fan tweeted "A WEEK EARLIER WHAT???? GIRL WHAT IS GOING ON...."
The official Facebook account even commented, "This thanksgiving we are thankful for one thing and one thing only ... Miss Taylor Alison Swift." Swift's sponsorship partner Capital One got in on the hype as well with their Twitter post, saying, "Never saw it coming and we'll never be the same!" However, not everyone was stoked on the update.
Some people are mad Taylor Swift's releasing the album early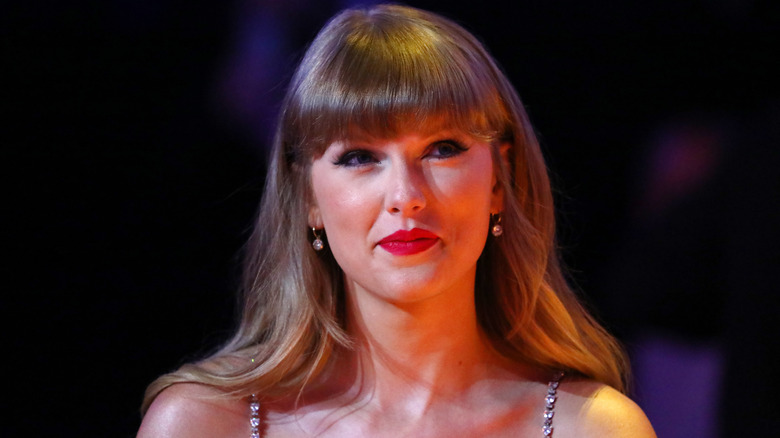 Jmenternational/Getty Images
Some fans aren't too happy with Taylor Swift's decision to move up her "Red" release date. One fan even tweeted, "I scheduled my 20 week ultrasound for the 19 solely bc of this album release and me thinking it would be good luck." They weren't the only ones who planned out their November based on the "Red" release. Another fan joked on Twitter, "TAYLOR I ALREADY BOOKED THE 19TH OFF OF WORK." One fan tweeted, "Bestie the 19th is my birthday and I had a whole party themed up for the album ... I demand a financial compensation."
The singer's tweet also included two movie camera emojis. Since Swift loves dropping Easter eggs about her work, it had fans guessing at the meaning. One Twitter theory was about her first single off of "Red (Taylor's Version)," with a fan saying, "Those two camera emojis have to mean something. Maybe an 'All Too Well' music vid?? Starring Jake Gyllenhaal." Another fan guessed, "Maybe 2 videos or a video for track 2?" (via Twitter). Another fan just couldn't hold it together, tweeting "WHY ARE THERE TWO FILMS MAAM IM NOT MENTALLY STABLE ENOUGH FOR THIS."
Fans will just have to wait and see what Miss Swift has in store for them next.