Royal Expert Reveals How The Queen Helped Prepare William To Become King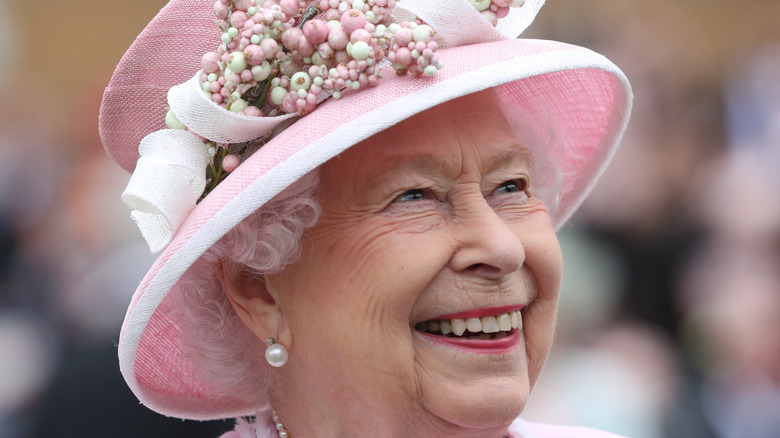 Wpa Pool/Getty Images
Royal monarchs spend much of their reign making sure to pass their throne down to someone who is ready for the honor and the responsibility. Centuries ago, it was imperative that kings have sons, referring to the first and second son as an "heir and a spare," as humans had a much shorter life expectancy (via The Conversation). 
Queen Elizabeth I, daughter of Henry VIII and Anne Boleyn, proved that a female monarch can reign, as she did so successfully for nearly 50 years, after her father's quest to have sons that lived into adulthood failed (via Britannica). 
Her namesake, Queen Elizabeth II, is Britain's longest-reigning monarch, assuming her role for nearly 70 years. Her eldest son, Prince Charles, is next in line for the throne, and his oldest son, Prince William, is next in line after that.
The Queen began her reign when she was only in her early 20s, and, as Prince Charles is already 72, as of this writing, William is expected to become king at a much younger age and thus rule longer. There have also been rumors for years that Charles could even be skipped over in the line of succession. 
Therefore, the Queen has been preparing her grandson for this historic role since childhood with a family tradition unique to only them.
A Windsor family tradition was born between Prince William and Queen Elizabeth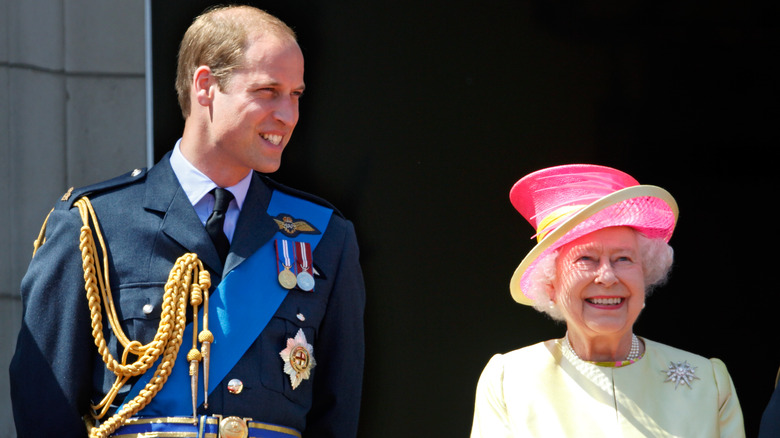 Max Mumby/indigo/Getty Images
It was soon after his mother, Princess Diana, tragically died in a car crash in 1995 that Queen Elizabeth began having Sunday lunches with her then 13-year-old grandson. What started out as a way to make sure Prince William was doing well emotionally after losing his mother at such a young age morphed into a weekly ritual that lasted for years. 
Eventually, it became the Queen's time to teach her grandson how to be king when his time arrives. According to People, that was all the idea of Prince Philip, the Queen's beloved husband who passed away in April 2021 at the age of 99.
"Philip was crucial in helping coach William as a future King," according to royal historian Robert Lacey (via People). "It was Philip's idea to set up the lunches between William and his grandmother. When the time came for the Queen to talk business with William, Philip would quietly excuse himself because he didn't feel that the constitutional side of the Queen's job was something he wanted to interfere in."
Apparently, the Queen's work to groom her grandson to be king — and a popular one — has worked. As of this writing, William holds an 80% popularity rating, second only to his grandmother, whose popularity sits at 85%.