Justin Bieber's Unusual Posts On His Wedding Anniversary Have Fans Scratching Their Heads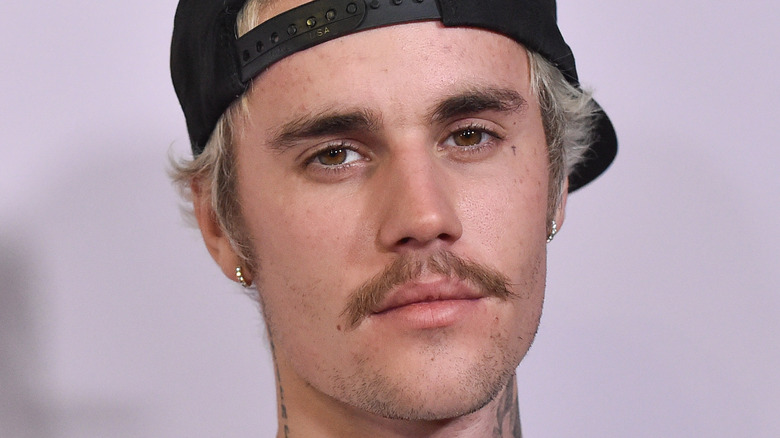 DFree/Shutterstock
In what feels like a blink of an eye during these unprecedented times, Justin Bieber and his wife Hailey celebrated a third year of marriage. Being the busy A-listers that they are, no simple dinner out would do for these two; they rang in the day at the event of the season. But after their special moment, Justin Bieber's unusual posts on his wedding anniversary have fans scratching their heads. Rather than expound on his love for his wife, Bieber opted to rejoice in another form of love. Confusing is an understatement. 
Justin and Hailey Bieber's third anniversary just so happened to fall on the night of the Met Gala (per E! News). The two were in attendance in matching, fabulous ensembles and made quite the striking couple — both were dressed in black from head to toe. Making the night even more special, the 2021 Met Gala was their first appearance together as a married couple — they have COVID-19 to thank for that. 
But after the big night was over, Justin took to Instagram to profess his love, but not in reference to his wife. In two separate posts, the pop star shared his love for Jesus Christ, as opposed to his love for Hailey.  
Justin Bieber loves his wife and God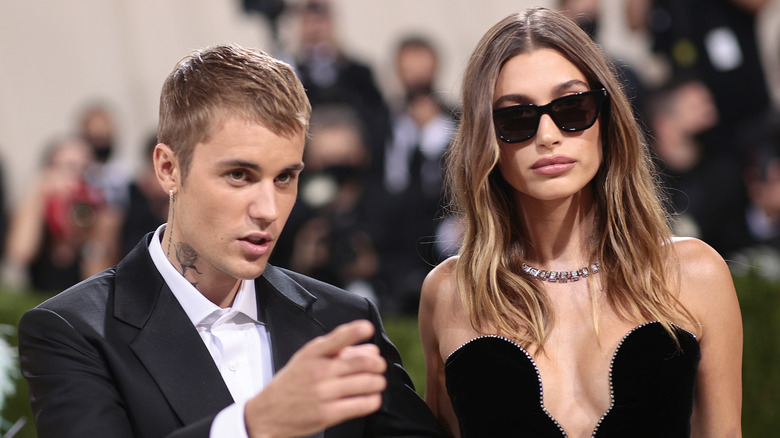 Dimitrios Kambouris/Getty Images
"I believe God is in control of every aspect of my life," his first Instagram post reads. "I believe god loves me and that I'm always on his mind. I believe I am being lead (sic) by God's spirit and that I am protected and hidden from the enemy ... God is working everything that the enemy meant for evil and he is working it together for good." Suffice it to say, the post raised a few eyebrows from those who were expecting Justin to use the occasion to gush over his wife. In another, related Instagram post, he wrote, "Jesus loves me. That's as good as it gets." 
In contrast, Hailey took the opportunity last year to share never-before-seen wedding photos, per Hola!. Her posts make Justin's look a bit cold, but his faith has never been a secret. Speaking with GQ in April, he explained how he sees it all.  "But I really do feel comforted. I have a wife who I adore, who I feel comforted by. I feel safe. I feel like my relationship with God is wonderful. And I have this outpouring of love that I want to be able to share with people, you know?"
All in all, it seems like JB is just enjoying the life before him. His posts may make it seem like he's not basking in marital bliss, but Justin is a complicated person with love flowing in from multiple directions. Surely Hailey understands.