The Sweet Matching Tattoo That Paul Walker's Daughter, Meadow Just Got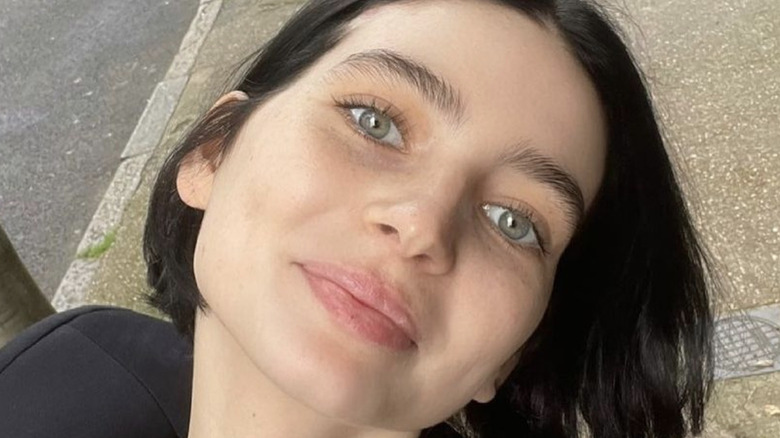 Meadow Walker/Instagram
She may be known first and foremost as the daughter of the late actor Paul Walker, but Meadow Walker is quickly making her own mark thanks to the stunning young woman's increasing visibility in the fashion industry. As E! News notes, Meadow walked several runways showcasing the Spring-Summer 2022 collections at New York Fashion Week. 
The model subsequently took to Instagram to celebrate what would've been her father's 48th birthday, writing simply, "Happy birthday daddy, I love you," alongside a shot of the duo in happier times. The "Fast & Furious" star passed away following a deadly car crash in 2013.
Meadow has spent the intervening years honoring her father's memory through her work with the Paul Walker Foundation, a charity she set up to protect oceans and wildlife, the actor's twin passions. The "F&F" family remains a key part of her life, too, with stars like Jordana Brewster and Michelle Rodriguez frequently supporting Meadow online.
Elsewhere, the fashion star made her runway debut in March 2021, with Meadow given the esteemed honor of opening the Givenchy Fall-Winter 2021 show at Paris Fashion Week — which itself was back up and running for the first time since the COVID-19 pandemic.
Although Meadow clearly has a body for high fashion, she's also partial to a little ink here and there, with her latest design a sweet tribute to her best friend.
Meadow Walker got trendy matching tattoos with her best friend
In March 2021, tattoo artist to the stars JonBoy shared a video of a couple freshly-inked feet to Instagram with the sweet caption, "BFF tattoes [sic] ❤️❤️." 
The tagged BFFs in question were Meadow Walker and Valentina Ruby, who got the first initials of each other's names alongside heart outlines on the soles of their feet, which is commonly termed a Barbie tattoo (they're all the rage on Instagram). 
Meadow shared a tribute to her friend shortly before they got the matching designs, writing, "Sweet Fairy Princess Vee! Meeting you will always be one of my most cherished blessings. Two months living with my best friend. See you soon Mija... I love you." Ruby is also a working model, judging by her own Instagram page. 
Getting matching feet tats is apparently a thing in the modeling community since, according to PopSugar, supermodel besties Cara Delevigne and Kaia Gerber previously got matching designs on their own feet. (Plus, the designs aren't visible on the runway.) The duo kept things really literal though, choosing the pun-tastic word "solemate" for the arches of their feet.