The Truth About Robin Roberts' Nickname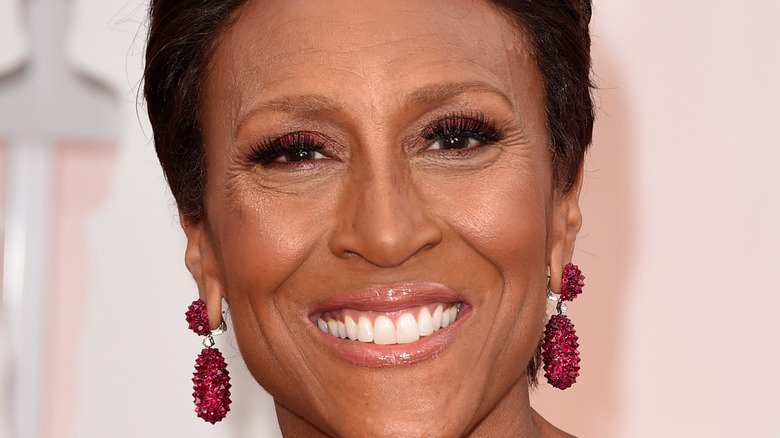 Jason Merritt/term/Getty Images
To say that Robin Roberts is a household name is an understatement. She's helped multiple generations navigate society through her recurring appearance on "Good Morning America," and she's even now working on her own talk show. She makes viewers feel comfortable and at ease, which is the only disposition an authentic host should create. Roberts is a national treasure, and because she's such a genuine soul, the entire country mourned with her when she opened up about her health issues. We're just thankful she's happy and healthy now.
As a host, Roberts has a lot to say, and she's a voice that needs to be heard. This week, the voice of "Good Morning America" announced her fourth book, which will be hitting bookstore shelves in March 2022, per Hello! Magazine, and we can't wait to support her when it's released.
Roberts loves teasing her fans with little insights into her life, and recently, fans learned that the television host a special nickname — and not only that, but it's also named after a popular, cozy drink.
Robin Roberts got her nickname at a young age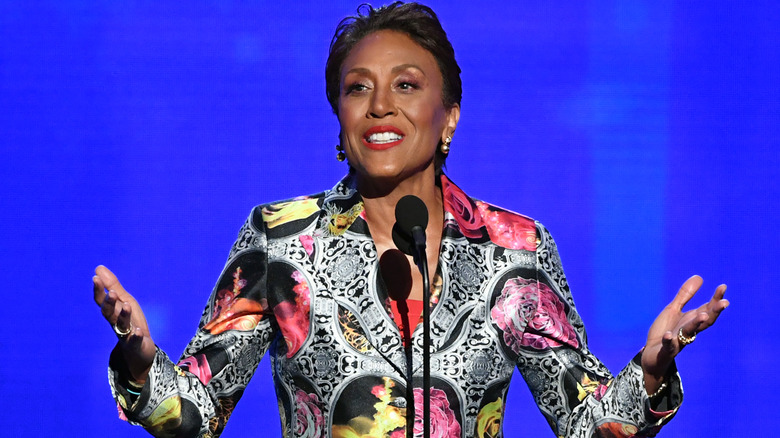 Kevin Winter/Getty Images
The reveal of Robin Roberts' special nickname came in early August when the "Good Morning America" host spoke with Access Hollywood's Zuri Hall. According to Access Online, Roberts spoke with Hall to promote her new talk show, "Turning the Tables with Robin Roberts," but she also ended up letting Hall in on a little secret — her special nickname is "Hot Chocolate."
"I pride myself in providing a safe zone for people to feel comfortable to share," Roberts told Hall, explaining that the folks on her new talk show turned the tables on her and made her feel comfortable to share, too. Hall followed suit, asking where she got her nickname.
"I always used to feel like, you know, I had a little hot sauce," Roberts explained. She added that she was always an athlete growing up and simply felt an extra kick about her. Nevertheless, this is as far as her explanation went, but Roberts did tell Hall that she'd consider expanding her explanation on a future episode of "Turning the Tables with Robin Roberts."
While we don't know the name's full origins, we know that everyone loves it. Michael Strahan, a fellow "Good Morning America" presenter, was completely shocked to hear Roberts' nickname on the "GMA" set and emerged onto the scene with comedic hesitancy (via Hello! Magazine). Roberts offered him a simple, "That's right, baby," when posting the clip of his reaction on Instagram. His comedic reaction was hilarious, and we love that Roberts' nickname is beloved by many.