Royal Expert Reveals The Sad Royal Tradition Kate And William Have Finally Broken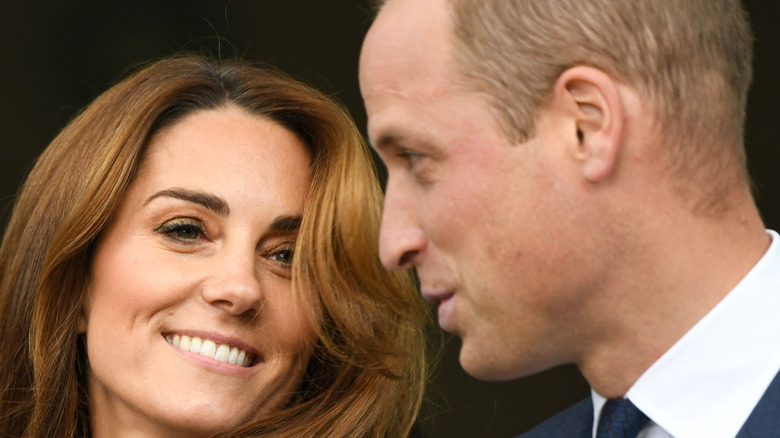 Bart Lenoir/Shutterstock
Kate Middleton and Prince William truly epitomize a modern day, storybook romance. The pair met in college in the early aughts. While their relationship started as a friendship, William admitted that he was drawn to his classmate. "I knew there was possibly something that I wanted to explore there," he explained before adding that their friendship gave their romance a steady base (via ABC News). They lived together with two other friends in a house off-campus during their second year at the University of St. Andrews in Scotland, but Glamour noted that they didn't get together until 2003.
After going public in 2004, they became a fixture in the press. There was a short breakup in 2007, but the couple got back together. In 2010, William proposed, and a royal wedding followed the next year. It took place in Westminster Abbey in London on April 29, 2011. At that point, Kate became the Duchess of Cambridge in title and a princess in the eyes of many. Since then, the couple has welcomed three children into the world and represented the royal family through the pandemic and the departure of Prince Harry and Meghan Markle.
In April 2021, the Duke and Duchess of Cambridge celebrated their 10th wedding anniversary. For anyone keeping track, they've been together for about 18 years. The royal couple's happily ever after is refreshing to see and a testament to the power of love. But it's also proof that tradition isn't set in stone.
Their lasting love is at odds with some prior royal marriages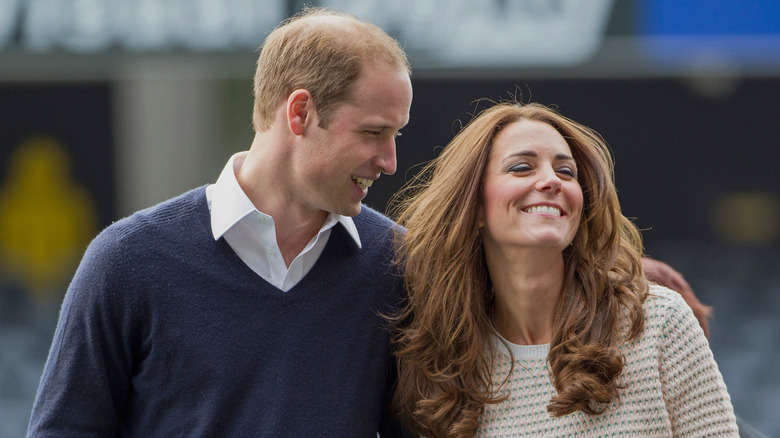 Pool/Getty Images
The fact that Kate Middleton and Prince William appear to be as in love with each other now as they were when they wed 10 years ago is at odds with the relationship Prince Charles shared with Princess Diana. The elder royal couple's romance was plagued with challenges and ended in tragedy (via People). It wasn't just Charles and Diana who struggled, either.
Royal historian and author of "Battle of Brothers," Robert Lacey, noted that, "the House of Windsor has an abysmal track record of marital failure." Lacey largely credited Kate (described as an "empathetic outsider from middle class origins") for helping William "break the cycle." It doesn't hurt that the couple can look to Kate's parents, who have been married for more than 41 years.
William and Kate's former private secretary, Jamie Lowther-Pinkerton, weighed in on why they're basically the ultimate royal power couple. William brings an understanding of the institution, and Kate provides a "pragmatic awareness of what it's like to be from a decent, down-to-earth family."
It's not just their royal connections that make them enviable. Lacey also noted to People that the pair are devoted parents who aim to help each of their children (Prince George, Princess Charlotte, and Prince Louis) live a meaningful life. With any luck, the example they've set will help their children change the House of Windsor's track record to one of marital success in the future.