Christine Chiu Reveals Her Ideal Family Day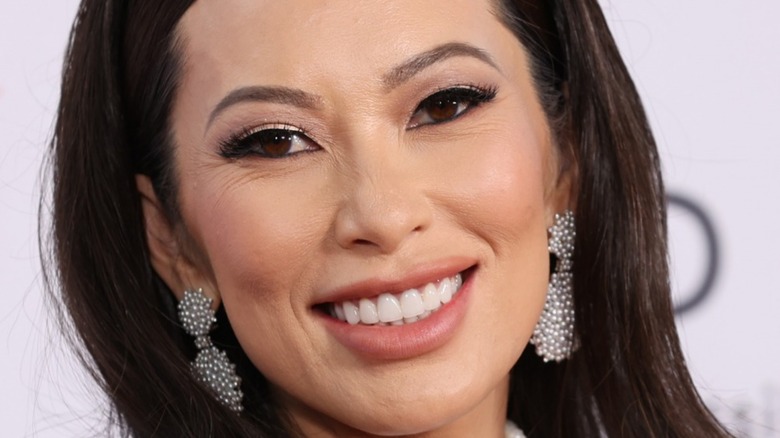 Amy Sussman/Getty Images
"Bling Empire"'s Christine Chiu is a travel connoisseur. She's a regular presence at Paris Fashion Week, per Vogue, and rotates between private jets and luxury yachts (via Luxury Launches). Celebrity Net Worth put Christine's earnings at $50 million, which explains her jet-setting lifestyle and the stunning backdrops from her Instagram feed.
As a well-versed traveler, Christine shared vacationing tips with the lifestyle site Indonesia Tatler. "Try 'glamping', staying at farms or trading homes with friends from another area," she suggested. "Vacation is a state of mind, and trying new things keeps things exciting and fresh." The reality TV star makes a sound point. Going on vacation doesn't have to mean wiping out your entire bank account. How you spend your time is as important as the destination.
Christine also added that taking a break from planning can heighten the experience. "The best itinerary is having no itinerary," she explained to the outlet. "I love driving up and down the coast of California, stopping in quaint towns, having breakfast on the cliffside, picking fruit from farms, visiting museums and more." Here's how the Netflix star would rather spend her time with her family.
Christine Chiu's ideal family vacation is low-key
Christine Chiu is all about family time. In a May 2021 interview with Glamour, Christine Chiu reminisced about an adventure-packed trip she took with husband and celebrity plastic surgeon Dr. Gabriel Chiu and their son, "Baby G". "[My family and I] just came back from Blackberry Farm in Walland, Tennessee, not too long ago, and we went fly-fishing and did archery and clay shooting," she explained. "Baby G loved Farmer John. We spent mornings with Farmer John, picking out veggies for the day and making our meals with the chef there and milking goats. It was so nice."
Christine also described her ideal family day. She told Glamour, "That is the ultimate luxury—just having the time to enjoy nature and to think about nature too, to listen to the birds and to listen to the water and to listen to each other. Money cannot buy that."