How AJ McLean's Daughter Pushed Him To Get Sober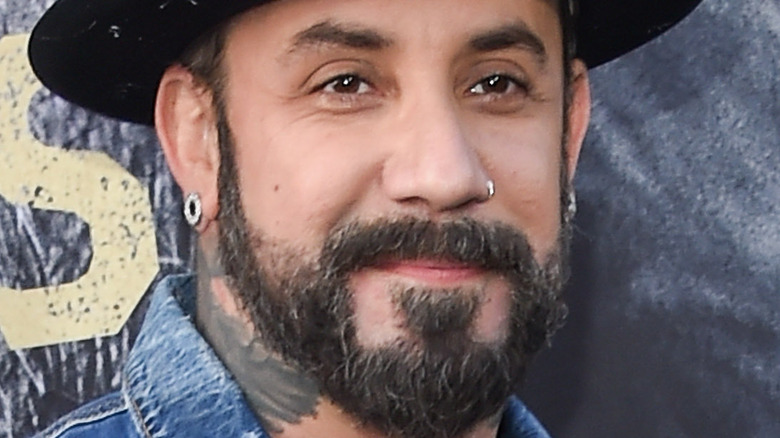 DFree/Shutterstock
Backstreet Boys' AJ McLean has privately struggled with substance abuse for decades, starting at the height of the boy band's career. In an intimate October 2020 interview with "Good Morning America," the boy band member recalled his first experience with drugs. "The first time I tried drugs was literally an hour before my call time to 'The Call' video shoot," McLean said. "I was off the walls." After he missed a band rehearsal, McLean's fellow band members caught on to his substance usage. "They basically broke into my house," he recalled to "GMA." "They dumped ice water on me while I was passed out in my bed."
McLean has shared that he abused alcohol, cocaine, and Xanax, per ET Online. "When you're drinking heavily and you're getting drunk, you think by doing cocaine you're actually going to be sobering up when in reality you're just getting more and more messed up," he shared on Tamron Hall's talk show "Tamron" in October 2020, via ET Online.
In an interview with the "Recovering from Reality" podcast (via People), McLean described himself as a "chronic relapser." The musician has been to rehab multiple times. "It was always back and forth," he said on the podcast.
But everything changed for the international pop star after something his younger daughter said to him.
His daughter's words urged him to seek help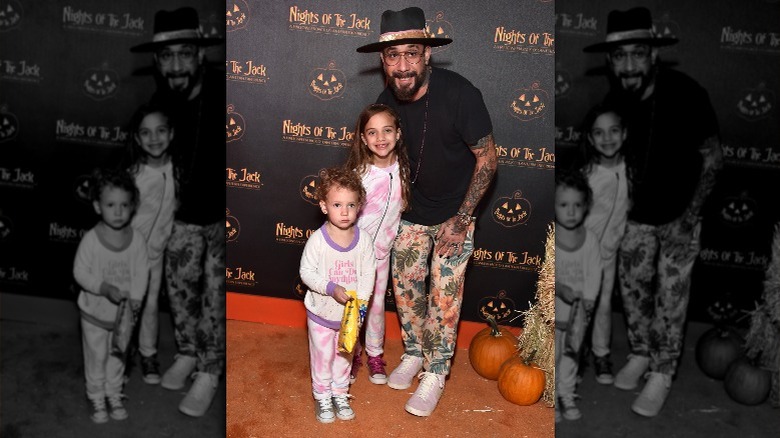 DFree/Shutterstock
Although AJ McLean is grateful to be a Backstreet Boy, he believes nothing compares to fatherhood. "It's the greatest gift in the world," he told ET Online in March 2019. McLean has two daughters: Ava, 8, and Lyric, 4. And his younger daughter inspired him to seek help.
The singer shared with People in October 2020 that 10 months previously, he'd ventured to Las Vegas to see Shania Twain. Before his flight, McLean "mapped out" his plans to drink and party. But after a long night, the "Love Song Love" singer missed his first two flights back home. And when he did arrive, his younger daughter smelled alcohol on him.
"My wife and I had always had this agreement, which was, if I smelled like alcohol, I wasn't allowed to play with my kids," McLean said to People. "But what really hit me was the moment, my youngest daughter Lyric said to me that night, 'You don't smell like my daddy.' And when she said that to me, that was it. Enough said. I felt disgusting." The following day, he sought treatment.
At the time of the October 2020 interview, McLean was 10 months sober and proud of the life-altering moment. "This is the clearest I've ever been," McLean said to People. "I'm floating high — naturally. My family has saved my life, God has saved my life, and my recovery has saved my life. Without those three things, I wouldn't be here."
If you or anyone you know is struggling with addiction issues, help is available. Visit the Substance Abuse and Mental Health Services Administration website or contact SAMHSA's National Helpline at 1-800-662-HELP (4357).