Hayden Panettiere Shows Off A New Look After Reuniting With Her Ex Brian Hickerson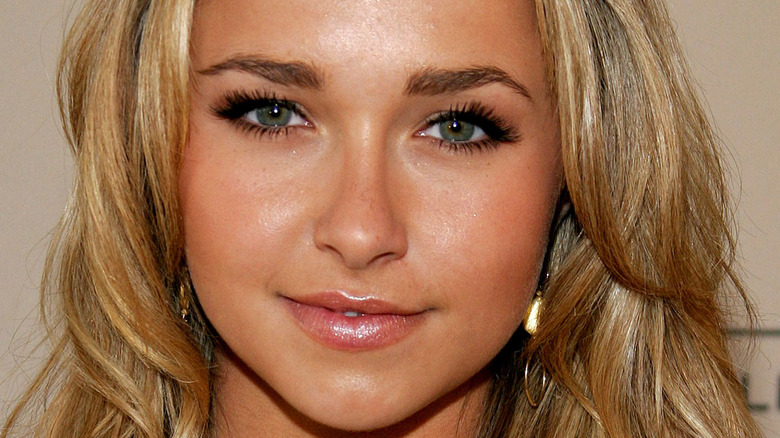 Tinseltown/Shutterstock
"Nashville" star Hayden Panettiere has an impressive acting resume. The 32-year-old began her career at a very young age (via Us Magazine). Panettiere started modeling at just 5 months old and booked her first commercial at 11 months old. The rising star went o to star in "Remembering the Titans" "Raising Helen" and "One Life to Live." As Panettiere grew older she booked iconic roles in "Bring It On: All Or Nothing," "I Love You, Beth Cooper," "Heroes," and more productions (via IMDb). Throughout the majority of her career, the actress has worked to keep her personal life as private as possible.
Panettiere waited until the summer of 2020 to join the popular social media app Instagram and rarely posts on her account. She even took a near six-month hiatus from the platform starting April 18th (via Daily Mail). After leaving her fans with a recommendation for the Disney+ documentary "Secrets of the Whales" Panettiere returned to her account with a selfie.
Hayden Panettiere is back on Instagram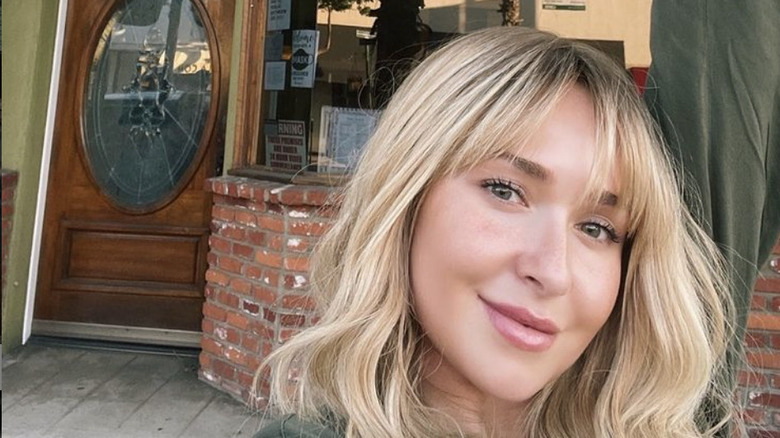 On Friday, October 1 Hayden Panettiere made her much-anticipated return to Instagram. The starlet posted a selfie in front of her favorite hair salon, Pink Cheeks. She captioned the photo, "My go to place since I was a teenager! Cindy's the owner and my go to girl! Her girls and Cindy herself always make me feel fresh, new and beautiful every time I see them! They're my secret weapon." Aside from promoting the salon, Panettiere revealed her new bangs, which perfectly compliment her face.
Panettiere's return to Instagram follows her recent reunion with her ex-boyfriend Brian Hickerson (via People). The pair were spotted together in late July after Hickerson served time in jail for a domestic violence case involving Panettiere. Hickerson is reportedly in "intensive therapy treatment" and working on his friendship with Panettiere. While the actress is working on her career and family, a source close to the 32-year-old told People in March, "Hayden is in a wonderful headspace. Things are so much better and she's really excited about her future. She's got a few projects in the works. And she's spending time with her daughter. She has an amazing relationship with Wlad. Things are going really well" (via Daily Mail).
If you or someone you know is dealing with domestic abuse, you can call the National Domestic Violence Hotline at 1−800−799−7233. You can also find more information, resources, and support at their website.